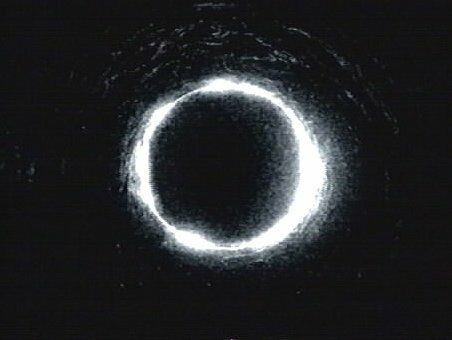 After getting Gore Verbinski and Hideo Nakata-directed RING movies, it looks as if the third entry is being handed off to a relative noob.
F. Javier Gutierrez has been tasked with directing the next RING movie, a direct continuation of the Verbinski/Watts jams of the aughts.
Gutierrez has been attached to THE CROW reboot for a while now, but other than that, he only has one feature credit to his name (the intriguing-sounding BEFORE THE FALL).
Even though this is being billed as a sequel and not a reboot, I'd be surprised if any of the previous films' actors (save for maybe young David Dorfman) will be reappearing. My guess is it's yet another person/family that encounters the tape and has to learn its secrets, once more, from the ground up.
The second film deflated a lot of people's affection for the series, but if you recall, the first one made a big splash with both audiences and horror aficionados alike. If they can bring back what made that film so creepy without the over-the-top silliness that plagued the sequel, this should find a place in the current wave of supernatural-themed horror.
Did anyone else ever leave THE RING DVD menu screen on by accident, when it would suddenly play the cursed tape without giving you the ability to fast forward or go back to the menu or anything? Happened to me and a buddy after watching in the middle of the night. Holy shit...
-Vincent Kim-Zahedi
"Papa Vinyard"
vincentzahedi@gmail.com
Twitter