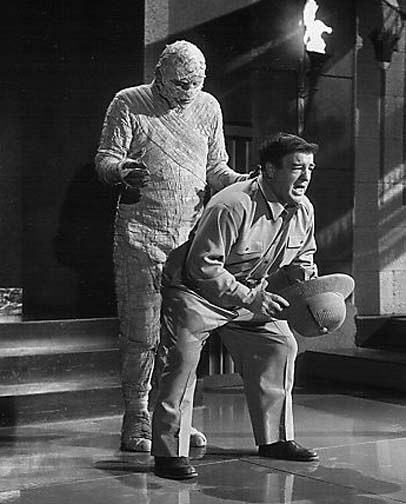 Jeremy here...
After several years of false starts and botched development, Universal is finally ready to bring its beloved Classic Monsters back to the big screen. This should be cause for rejoice, but I have a hard time getting excited for any kind of franchise building exercise that involves Alex Kurtzman.
In one of his first post-Bob Orci ventures, Kurtzman has been entrusted with revitalizing Universal's fiendish roster of Dracula, The Creature, Frankenstein's Monster, The Wolf Man and The Mummy. Kurtzman's actually been serving as a producer on THE MUMMY for a couple of years (the current script is by Jon Spaihts), but now that he's split from Orci, Universal has decided to pair him with Chris Morgan, the mastermind behind the studio's most popular ongoing series, THE FAST AND THE FURIOUS. Business-wise, this makes perfect sense. Artistically? I'm not so sure.
According to Deadline, THE MUMMY will be the first entry in a series of "interconnected" monster movies that will hopefully snap together ala Marvel Studios' superhero flicks. Kurtzman and Morgan are not yet committed to writing any of these films, so their role may merely be one of synergistic oversight. In other words, I'll wait until we know who's writing and directing these movies before getting worked up one way or the other. I just hope that they don't turn these into set piece-heavy event films cobbled together by executive lapdogs. Get some strong original voices in there, and scare the hell out of us!
One last thing: I don't know how to break this to you guys, but the forthcoming DRACULA UNTOLD will not be a part of this reboot.