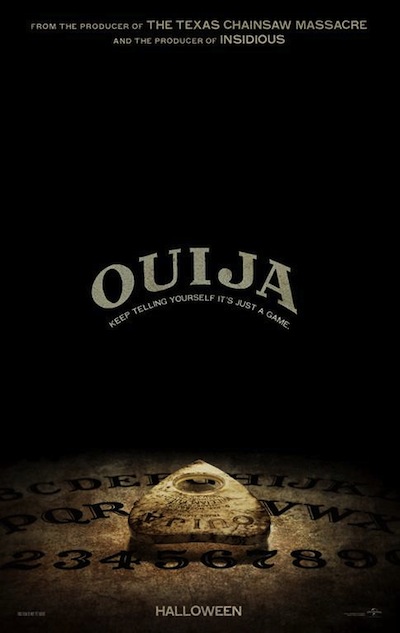 Jeremy here...
I just watched the trailer for OUIJA, and I don't know what's more terrifying: a pissed-off spirit that doesn't know how to spell "friend", or a group of kids who seem indifferent to such casual illiteracy emanating from the Great Beyond.
Platinum Dunes' OUIJA has been in development for six years, and was at one time intended to be a lavishly-produced, $100 million scarefest. Tentpole screenwriters like Simon Kinberg and Adam Horowitz were brought on to write various drafts, while the studio chased the likes of McG, Breck Eisner and Pierre Morel to direct. If you think this sounds a tad excessive for a film based on a board game whose popularity peaked with the release of THE EXORCIST, well, Universal eventually agreed, and now we have this sensibly-budged version.
OUIJA hits theaters this Halloween. Spooky.