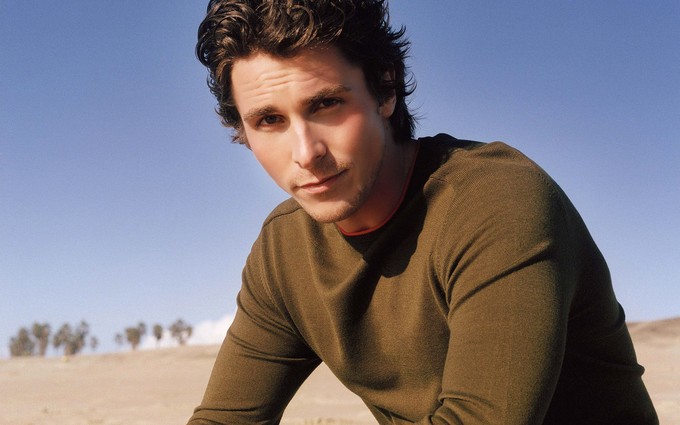 Christian Bale just swiped another role from the original star of AMERICAN PSYCHO, Leonardo DiCaprio.
A few years back, it seemed that Leo was set to play famed "salvage consultant" Travis McGee in an adaptation of John D. MacDonald's THE DEEP BLUE GOOD-BY for Oliver Stone (who, as you may know, was also set to direct AMERICAN PSYCHO at one point). Alas, the tides shifted, and both Stone and Leo moved on.
Now, it seems that Bale will be starring as McGee in the film, now to be directed by THE WOLVERINE/COP LAND director James Mangold. He's not locked in, but he's expressed interest in the role, and the producers are currently finagling the logistics of the deal.
THE DEEP BLUE GOOD-BY was MacDonald's first of 21 novels about McGee, a Fort Lauderdale resident and war vet who lives on a houseboat called The Busted Flush. He makes a living recovering lost cash or artifacts for rich (often shady) characters; in this case, he has to race a nutjob named Junior Allen to recover a stash of loot that's been missing since World War II.
As it was when Leo was up for the role, the choice of Bale for the role is something of a deviation from the McGee of the novels. McGee is described as 6'4", 205 lbs., with a Silver Star and a Purple Heart; while Bale was more than convincing as Batman, he still doesn't quite have that level of a physically imposing figure. Acting wise, I bet few doubt Bale can handle both the intense intelligence and the martial arts abilities that McGee is known for, but it's yet to be seen whether MacDonald fans will take kindly to this casting.
Obviously, Bale's a big star, and his name is automatically going to push this project a little further towards fruition, so that's a huge advantage. Plus, Tom Cruise wasn't anyone's top pick to play JACK REACHER, but he did a great job with the role, even if the film wasn't a gamechanging box-office smash.
For a "blockbuster director," Mangold has a way with actors, getting a career-best performance from Sylvester Stallone in COP LAND and landing Angelia Jolie an Academy Award for GIRL, INTERRUPTED. He did great work with Bale in 3:10 TO YUMA, and hopefully that shorthand will help this movie feel weighty, intelligent, and fun.
-Vincent Kim-Zahedi
"Papa Vinyard"
vincentzahedi@gmail.com
Twitter