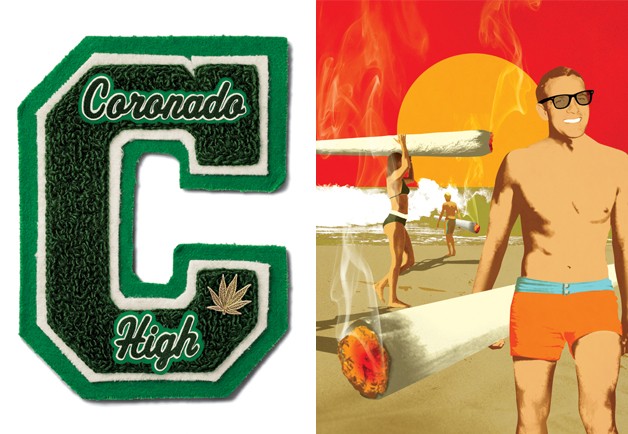 Chris Terrio won an Oscar for adapting Joshua Bearman's Wired article about the "ARGO" operation to extract those Americans out of the Canadian Embassy during the Iran hostage crisis. Now, George Clooney and Grant Heslov are looking to replicate the success they had with that film by optioning an article called Coronado High Bearman wrote for Atavist, and have tapped WEST WING/GREY'S ANATOMY writer Debora Cahn to pen the script.
Bearman's article is about a hippie teacher and his students who started literally swimming marijuana up from Tijuana into the U.S. back in 1969. The minor smuggling snowballed into a massive, $100 million operation, spanning several continents, with Spanish teacher Lou Villar reigning at the head.
The story is a provocative, stranger-than-fiction setup with a great backdrop (late-'60s Southern California) and an intriguing star role for whoever ends up playing Mr. Villar (maybe he'll actually be Hispanic this time!).
No word whether Clooney's participation is solely as a producer, or if he's eyeballing this as a possible starring or directing vehicle. It seems like the kind of thing the CONFESSIONS OF A DANGEROUS MIND director could totally make into something worthwhile and interesting.
-Vincent Kim-Zahedi
"Papa Vinyard"
vincentzahedi@gmail.com
Twitter