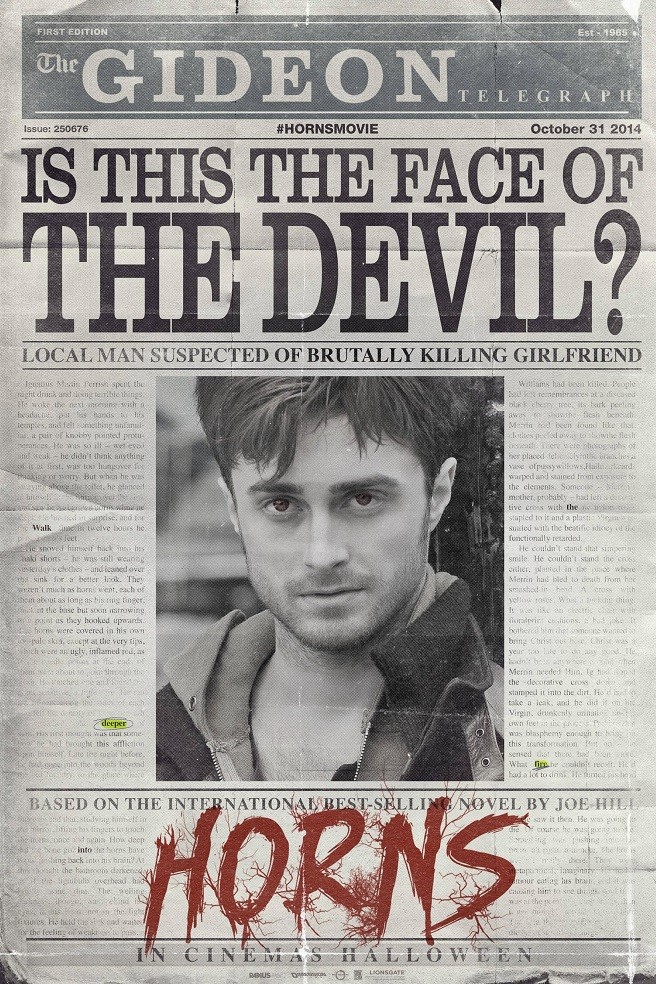 Alexandre Aja's latest is looking pretty interesting and dark. His tale features Daniel Radcliffe as a young man who gets the double whammy of seeing his girlfriend die and having mysterious horns sprouting from his head. He ends up being blamed for her death, and is ostracized by his community, but when he realizes his horns force people to confess their sins, he goes out in search of the real killer.
Since those first pics of Radcliffe wearing the horns came out, I wasn't expecting something quite this dark, but it seems that Aja and Radcliffe weren't trying to make some detached, ironic JENNIFER'S BODY-type flick. This seems dark, sincere, and angry, and the full-on weirdness of both the premise and that glorious final shot seem to be being embraced wholeheartedly.
What you guys think? Does this successfully straddle the gap between camp and horror, or does Harry lose 10 points for Gryffindor?
HORNS break out on October 31st.
-Vincent Kim-Zahedi
"Papa Vinyard"
vincentzahedi@gmail.com
Twitter