Twitter user @jurassicp2k15 has uploaded a series of images of a pamphlet prop we'll see in next Summer's JURASSIC WORLD.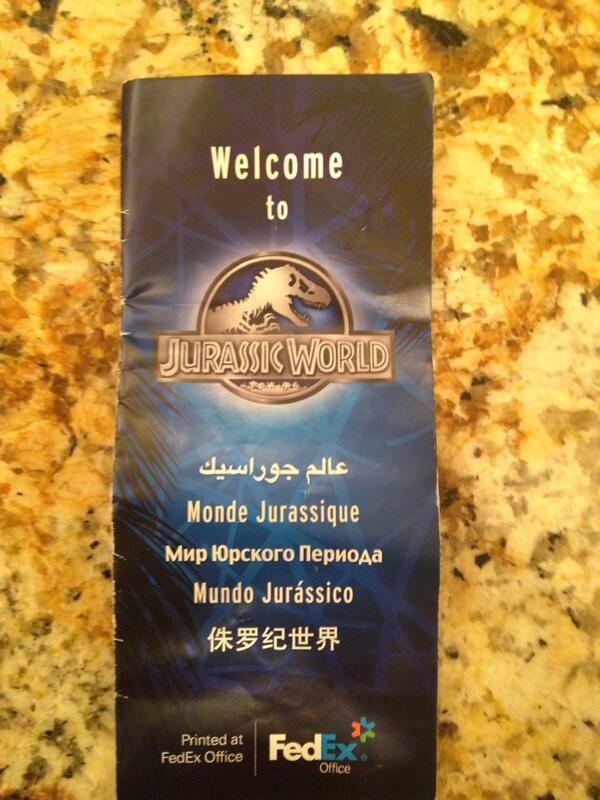 JUMP TO HIS/HER STREAM to see more detailed photos, while ComingSoon has this image for the entire brochure, opened. Note the listing of dinos in these images - rather suspecting they won't all be jammed into one film, but, as Harry says, "it's a pool to dream from..."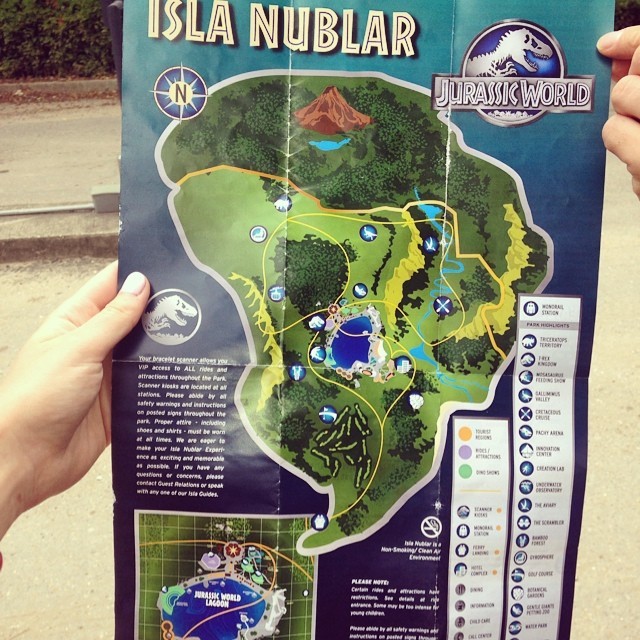 JURASSIC WORLD opens June 15, 2015.
—————
Glen Oliver
"Merrick"
- e-mail
- Twitter