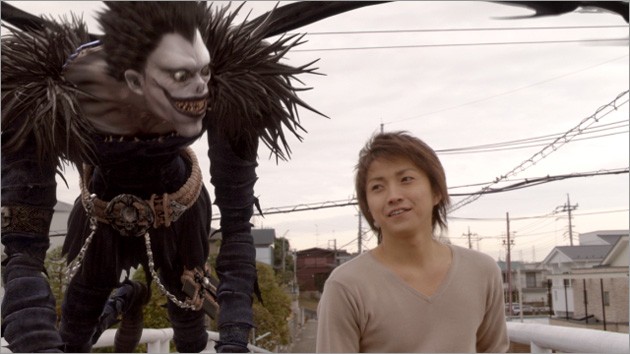 When it was announced that Shane Black was working on writing and directing the next PREDATOR movie, it was obvious that his other projects were hitting the back-burner. We're going to have to wait a bit longer for his DOC SAVAGE movie, but it seems that the DEATH NOTE adaptation he'd been attached to for years will be helmed by another director. And that director, if The Tracking Board (via Drew McWeeny) is to be believed, is none other than GUS VAN SANT.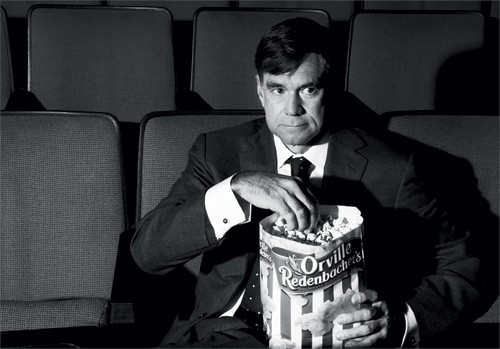 Van Sant has never really tackled anything even close to this scale. Even his biggest-budgeted film, the PSYCHO remake, was a fairly low-key, effects-lite endeavor. But if they are indeed looking to nab him for the American, feature-film adaptation of the Japanese manga/anime, it could prove to be a rather inspired choice.
For those unfamiliar with the DEATH NOTE saga, it revolves around a teenager named Light who finds a notebook that magically kills anyone whose name is written down inside. With the help of the book's demon guardian, Ryuk, Light tries to use the book's power for good, but inevitably gets sloppy and power-hungry. Enter L, a computer genius and detective who takes it upon himself to figure out the source of the sudden surge of unexplained deaths, and Light, fearing capture, infiltrates his circle to throw off his scent.
Van Sant has shown a great deal of insight into the lives of damaged young males in flicks like MY OWN PRIVATE IDAHO and GOOD WILL HUNTING, and his talent at conveying childhood angst and obsession is on full display in TO DIE FOR, ELEPHANT, and PARANOID PARK. The narrative is a little complex and maybe too foreign for American audiences, but someone like Van Sant could inject a ton of subtext and emotional oomph into the manga's unique plotline. The relationship between L and Light is at the heart of this story, and if Van Sant could make a movie about Matt Damon and Casey Affleck walking through the desert engaging (to some, myself included), then I gleam at the idea of him bringing that same intimacy into the DEATH NOTE universe.
I really hope this doesn't end up on that list of unrealized adaptations like Terry Gilliam's WATCHMEN, Joe Carnahan's DAREDEVIL, or Darren Aronofsky's WOLVERINE. This could be something truly special.
-Vincent Kim-Zahedi
"Papa Vinyard"
vincentzahedi@gmail.com
Twitter