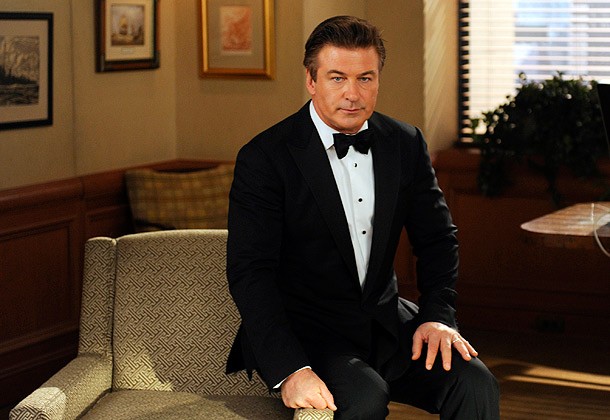 It looks as if Alec Baldwin will be following in the footsteps of Jon Voight, Anthony Hopkins, Laurence Fishburne, and Tom Wilkinson in playing a superior to Tom Cruise's Ethan Hunt.
Baldwin is in talks to join MISSION: IMPOSSIBLE 5 as a high-ranking official in the CIA. Cruise's character is an IMF (once referred to as "Impossible Mission Force") agent, but apparently Baldwin's character is tasked with overseeing that espionage-centric division, making him essentially Hunt's C.O.
The four prior pseudo-M's have had great fun in this franchise, and despite his personal troubles, Baldwin should be a perfect fit for this role. Can't you just see him in a high-tech control room, spouting out Chris McQuarrie putdowns to Cruise and his team a la Ellerby in THE DEPARTED, or even Jack Donaghy?
They wanted Jessica Chastain for the female lead, but she (unsurprisingly) passed, so expect that to be the next tidbit of info we hear about this project. Any actresses you'd want to see doing the cloak-and-dagger thing alongside Cruise, Renner, Pegg, and the rest of the team?
MISSION: IMPOSSIBLE 5 comes December 25th, 2015 if you choose to accept it.
-Vincent Kim-Zahedi
"Papa Vinyard"
vincentzahedi@gmail.com
Twitter