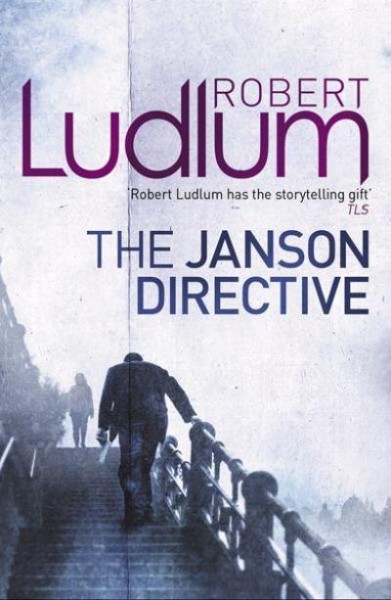 Dwayne Johnson just wrapped FAST & FURIOUS 7, is in the middle of filming SAN ANDREAS, and is getting ready to jump onboard G.I. JOE 3, but he may have yet another project lined up.
Universal wants The Artist Formerly Known As The Rock to play the lead in their adaptation of Robert Ludlum's THE JANSON DIRECTIVE, one of the late author's last novels. He'd play Paul Janson, an expert, high-valued security consultant who gets framed for the murder of several members of government and is roped into an international conspiracy.
Uni's waiting to send out for writers and a director until they lock Rock down as part of their package, but if they land him I suspect he'll have a part to play in the choosing process. They want to shape this into a BOURNE-like franchise with Johnson (or whoever they're able to land) as headliner, which would give him his fourth(!!) currently-running big-budget film series.
I could see The Rock doing the Blackwater operative thing in his sleep, but the question is if he can pull off the sort of cerebral, introverted protagonist Ludlum usually writes. Johnson usually does well when he leaves his comfort zone (no one expected what we got from him in BE COOL and FAST FIVE), so I'm hoping this will be the higher-brow alternative to his bare-chested solo heroics as HERCULES.
-Vincent Kim-Zahedi
"Papa Vinyard"
vincentzahedi@gmail.com
Twitter