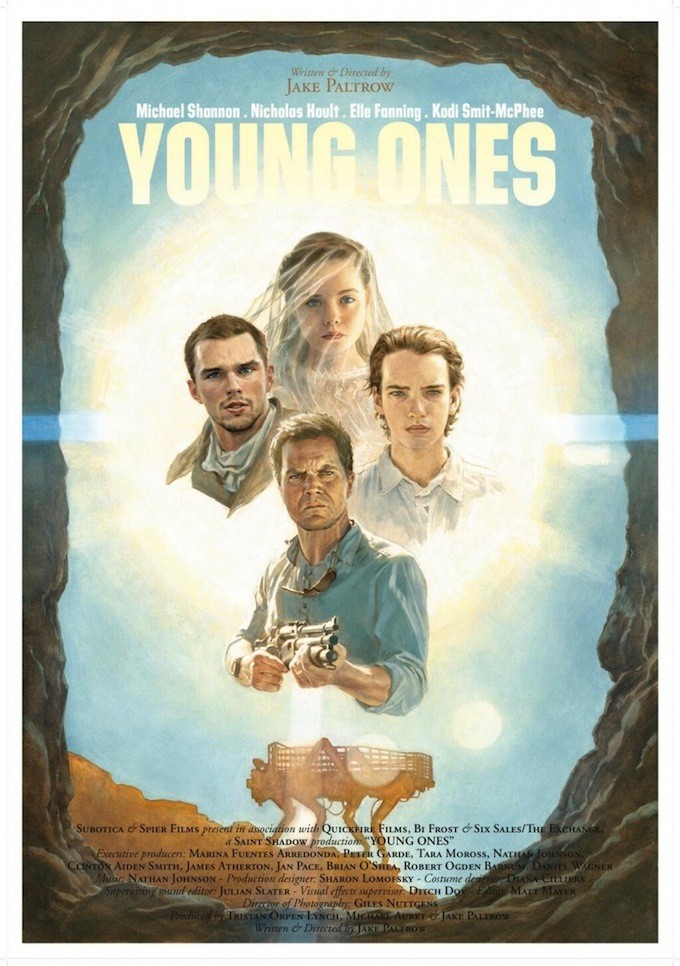 YOUNG ONES is a post-apocalyptic movie by Jake Paltrow about a post-apocalyptic landscape where water is a precious commodity a la gasoline in THE ROAD WARRIOR. Michael Shannon, Kodi Smit-McPhee, and Elle Fanning play a family trying to hack it out on their ranch when neighbor Nicholas Hoult comes along trying to run a water pipeline along their land and beef up its value.
The tension between Hoult and Shannon seems to be the centerpiece here, and the two actors certainly look rugged and determined. I like the MAX MAX 1-esque timeframe of when the world's still trying to maintain a modicum of law and order amidst the chaos, before it eventually succumbs to the lawlessness of the apocalypse.
I, like many of you, am a sucker for a good post-apocalyptic showdown, and while the reviews out of Sundance were mixed (including this negative one from our very own Quint), these trailers make it seem like it could possibly deliver the goods.
YOUNG ONES doesn't currently have a U.S. release date, but it hits Canada and several European market on August 13th.
-Vincent Kim-Zahedi
"Papa Vinyard"
vincentzahedi@gmail.com
Twitter