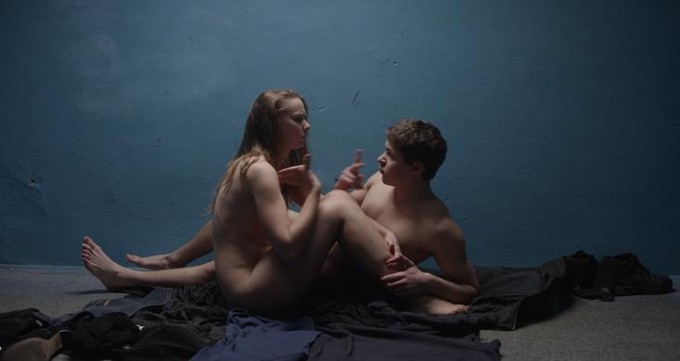 Drafthouse Films has acquired THE TRIBE out of Cannes, where it won three Critics' Week Awards last month. The Ukranian film, by Miroslav Slaboshpitsky, takes place in a ramshackle boarding school for the deaf where sex (and prostitution) are rampant, and features a cast entirely comprised of deaf actors. Thus, the characters interact solely through sign language, with nary a subtitle in sight to clue us in as to the specifics of what they're saying.
It sounds like a very brave, distinctive film, one which has already gotten a host of positive reviews, and a potential indie hit or awards grabber for Drafthouse.
Tim League:
"(THE TRIBE is) the most breathtaking film of Cannes...As I was watching THE TRIBE, the goosebumps on my arms quickly signaled that I was seeing something truly special. Myroslav Slaboshpytskiy is a massive talent. I am confident that he will quickly become a world-renowned director, and I am excited and proud to be sharing his striking first feature with North America."
Here be the trailer.
There's no release date yet, but expect a limited theatrical rollout, followed or accompanied by a VOD release.
-Vincent Kim-Zahedi
"Papa Vinyard"
vincentzahedi@gmail.com
Twitter