Bryan Singer has evidently opened a new Instagram account, his first image being a carefully cropped snapshot of the treatment for 2016's X-MEN: APOCALYPSE movie.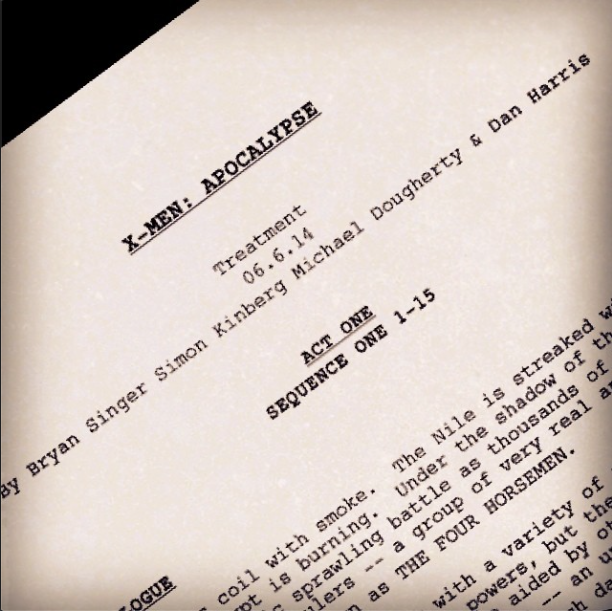 The image originates HERE - where I'd suggest keeping an eye out for further uploads.
While the photo shows nothing X-fans couldn't have conjectured given the APOCALYPSE comic subject matter, and the tease seen at the end of the recent X-MEN: DAYS OF FUTURE PAST, this is still a tantalizing glimpse into the development process of the movie.
I've found the big screen X-franchise to be inconsistent at best, although I had a great deal of fun with DOFP and felt all involved brought their A-game across the board - perhaps mores than on any other X-film. Very curious to see how APOCALYPSE shakes out…
—————
Glen Oliver
"Merrick"
- e-mail
- Twitter