Movie News
Second trailer for James Franco's CHILD OF GOD shows off some backwoods violence!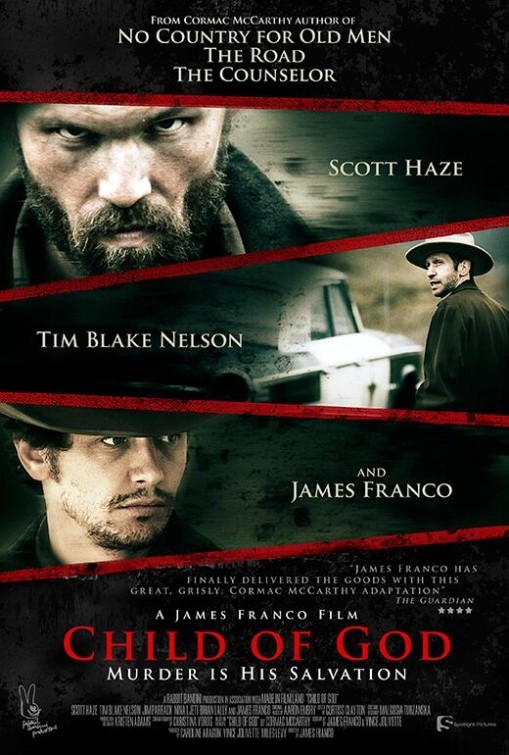 The second trailer for James Franco's Cormac McCarthy flick, CHILD OF GOD, has premiered, and in just 1:45, it packs a punch. The trailer is smart to highlight Scott Haze's central performance as Lester Ballard, a violent social recluse who comes in direct conflict with the law (represented by Tim Blake Nelson) and a group of vengeful townsfolk (led by Franco himself). He, and the rest of the film, seems vicious, unrelenting, and powerful, and Franco seems to have a good way with his actors. While I'm sure the final film will be more deliberate and drawn-out than the quick cuts of this trailer, there's enough here to make me want to check this one out for myself come August.
CHILD OF GOD descends on August 1st.
-Vincent Kim-Zahedi
"Papa Vinyard"
vincentzahedi@gmail.com
Follow Me On Twitter