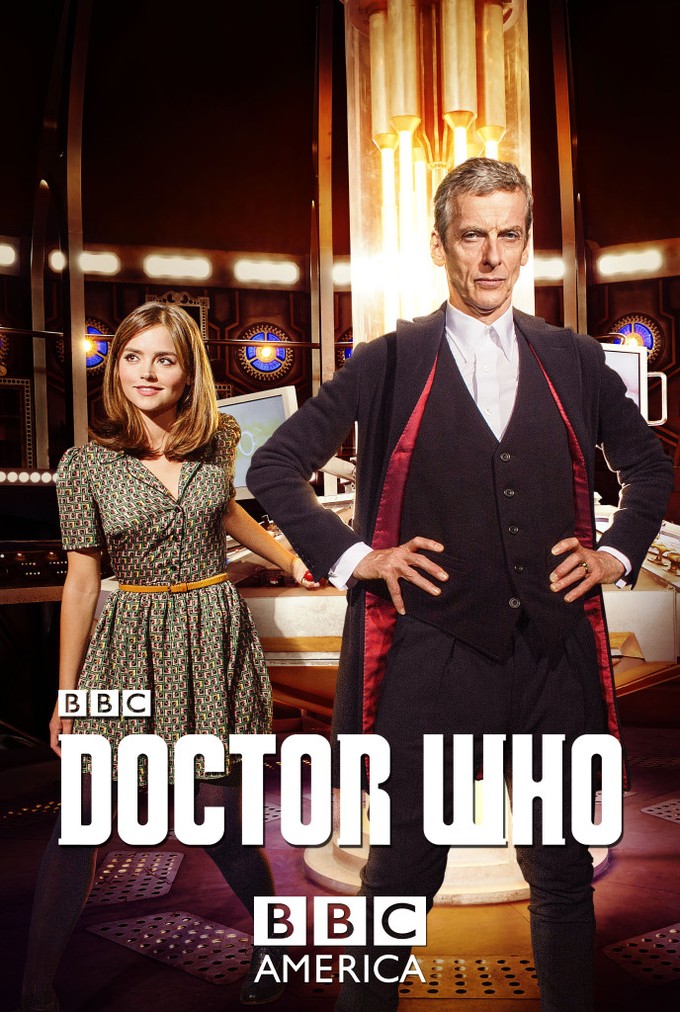 BBC and BBC America have revealed that the eighth Season/Series of DOCTOR WHO (the first featuring Peter Capaldi as the Doctor) will premiere August 23.
Per a press release…
BBC AMERICA has announced the premiere date for the eighth season of Doctor Who. The feature-length episode, entitled "Deep Breath," will air Saturday, August 23 at 8:00pm ET. The episode ushers in an exciting new era for the show as Peter Capaldi (The Musketeers, The Thick of It) steps into the role of the Doctor. Fans first got a glimpse of Capaldi's Doctor in November's 50th Anniversary Special, and again in the final minutes of last year's Christmas Special, but the upcoming season premiere marks the first full episode for the Twelfth Doctor.

Capaldi will be joined by Jenna Coleman (Death Comes to Pemberley), who returns as companion Clara Oswald, and Samuel Anderson (History Boys, Gavin & Stacey) who joins the cast as Danny Pink, a teacher at Coal Hill School where Clara also works. Previously announced guest stars include Ben Miller (Primeval, Death in Paradise), Keeley Hawes (Line of Duty, Upstairs, Downstairs), and Tom Riley (Da Vinci's Demons).
The promo art seen above, and a new teaser (below) for DW S8 were concurrently issued. The Doctor having an identity crisis? Recalling the "good man" phrase previously used to characterize him in the show…
—————
Glen Oliver
"Merrick"
- e-mail
- Twitter