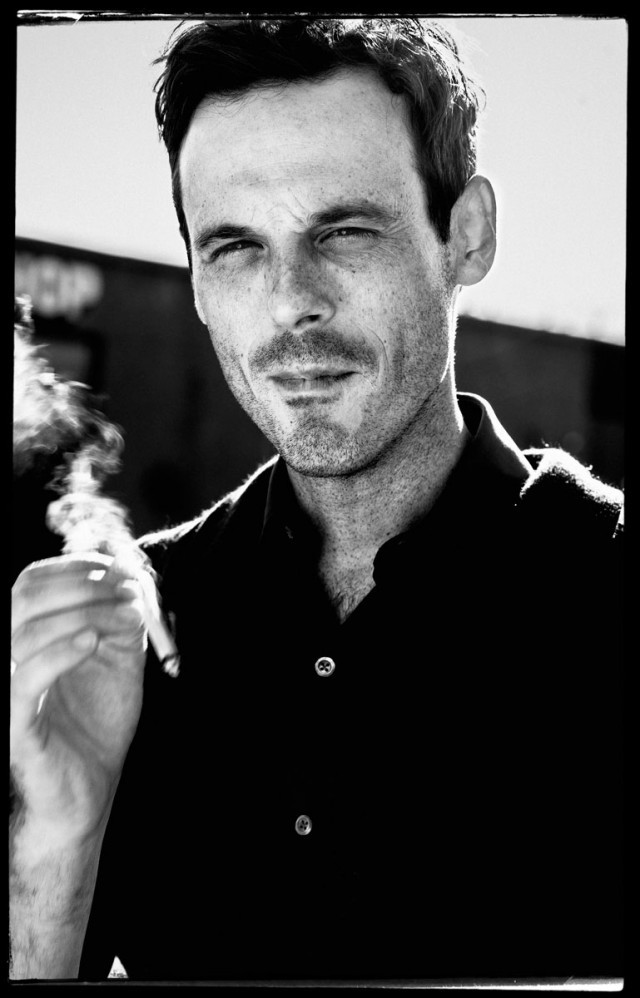 The cast of BATMAN V SUPERMAN: DAWN OF JUSTICE just keeps on a-growin'.
The latest name to join the roster of Warner Bros. omnibus face-off is Scoot McNairy. No idea who he'll play, but of course, everyone's mind jumps to Barry Allen a.k.a. The Flash or Hal Jordan a.k.a. Green Lantern, the two big JLers who haven't been cast yet. But without confirmation, he could just as easily be playing a crony/associate of Lex Luthor's, even a competing reporter at the Daily Planet, or anything really.
Since MONSTERS a few years ago, it's like you can't get away from Scoot these days. You can check him out right now in both AMC's HALT AND CATCH FIRE and THE ROVER, and he was fantastic in ARGO, KILLING THEM SOFTLY, and the upcoming FRANK. No matter what role he ends up playing, his presence can only be a good thing.
Let's just hope there's space for him to get a line or two in there, unlike, say, Kal Penn in SUPERMAN RETURNS.
BATMAN V SUPERMAN: DAWN OF JUSTICE gives us our first legit big-screen Justice League on May 6th, 2016.
-Vincent Kim-Zahedi
"Papa Vinyard"
vincentzahedi@gmail.com
Follow Me On Twitter