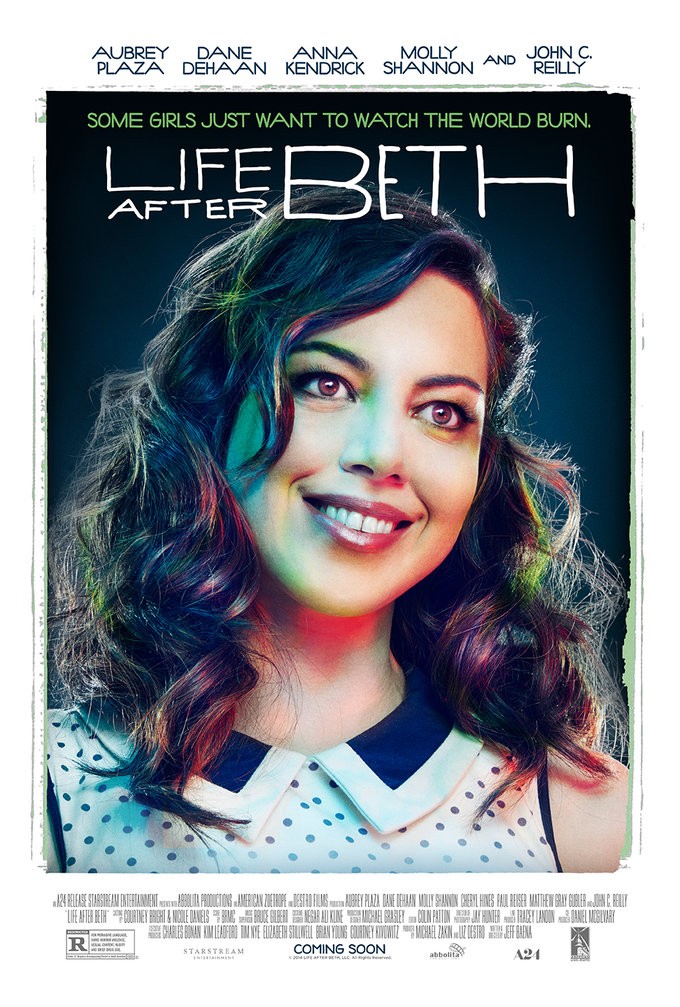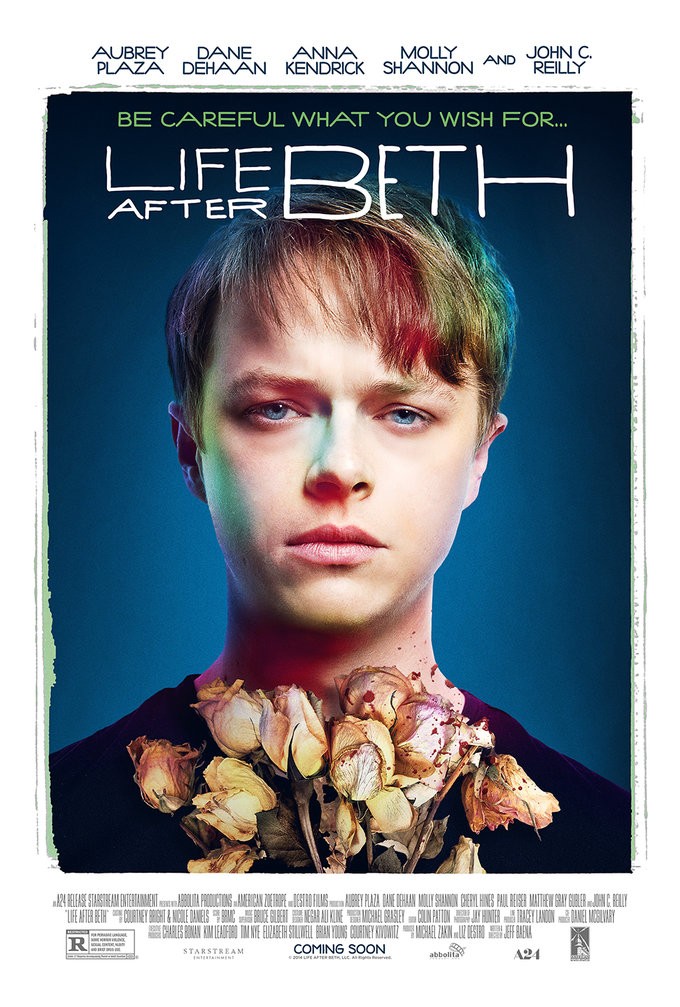 Indiewire premiered two exclusive character posters for Jeff Baena's LIFE AFTER BETH in anticipation of its debut on DirecTV next month.
The posters smartly highlight the cast, both with the big names above the title (notice Anna Kendrick doesn't even feature in the smaller credits below), and by putting the two young, hot leads front and center.
What the poster doesn't do, both to its advantage and detriment, it say anything about the plot, other than the vague, misdirecting taglines (do zombies really care if the world burns? Or do they just want BRAAAAAAAINS?). That little smatter of blood on DeHaan's neck and the dead flowers he's holding doesn't really spell out anything, other than establishing a horror-ish tone.
Still, Plaza's smile is way creepier than any outlandish zombie makeup could ever be, and the color scheme is weird and distinctive enough to make an impression even to those who have no idea what the film's about.
Flick got good reviews out of Sundance, and even if you aren't on the Aubrey Plaza train, the rest of the cast is really nothing to scoff at. Looking forward to checking this out in August, when it'll be available to those of us without DirecTV subscriptions.
I'd expect a trailer shortly.
LIFE AFTER BETH premieres on DirecTV on July 17th, and in theaters on August 15th.
-Vincent Kim-Zahedi
"Papa Vinyard"
vincentzahedi@gmail.com
Follow Me On Twitter