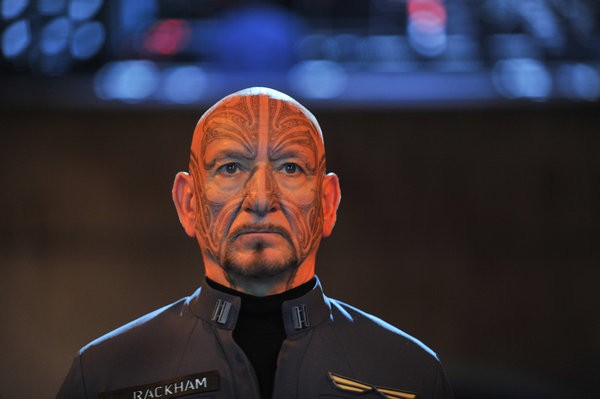 I feel like we could've seen this coming.
Ben Kingsley is the latest A-lister to sign on to Jon Favreau's adaptation of THE JUNGLE BOOK for Disney. He'll be providing the voice for Bagheera, the kind panther who, along with Baloo, takes young Mowgli under his wing.
Kingsley played a wise, kind mentor to young boy just last year in ENDER'S GAME. I don't think there's any doubt that he's a great, appropriate choice for the role, the more sensible and reserved of Mowgli's two animal companions.
So far, the show has Idris Elba signed on to play Shere Khan, and Scarlett Johansson and Lupita Nyong'o are still rumored to play Kaa and Raksha, respectively. So for those keeping count, out of the four actors cast, two of them come from the IRON MAN series Favreau godfathered.
Who wants to take bets on whether Favreau or Downey, Jr. will end up playing Baloo?
Look for THE JUNGLE BOOK, the Favreau/Disney JUNGLE BOOK, on October 9th, 2015.
-Vincent Kim-Zahedi
"Papa Vinyard"
vincentzahedi@gmail.com
Follow Me On Twitter