Coaxial
Learn What The Wachowskis' New Netflix Series SENSE8 Is About!!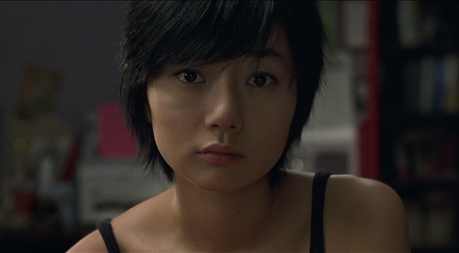 "The series follows eight characters around the world who, in the aftermath of a tragic death, find themselves linked to each other mentally and emotionally," co-showrunner J. Michael Straczynski tells Deadline. "They can not only see and talk to each other as though they were in the same place, they have access to each other's deepest secrets. Not only must they figure out what happened and why and what it means for the future of humanity, they must do so while being hunted by an organization out to capture, kill or vivisect them."
The series, due to hit Netflix next year, stars Daryl Hannah ("Kill Bill"), Naveen Andrews ("Lost"), Freema Agyeman ("Doctor Who"), Tuppence Middleton ("Jupiter Ascending"), Aml Ameen ("The Butler), Terrence Mann ("The Dresden Files"), Jamie Clayton ("Hung"), Miguel Silvestre ("I'm So Excited!"), Tena Desae ("The Best Exotic Marigold Hotel"), Doona Bae ("Cloud Atlas," "Jupiter Ascending"), Max Riemelt ("The Depraved"), Erendira Ibarra ("Capadocia") and Alfonso Herrera ("El Diez").
The Wachowskis wrote and directed the "Matrix" movies, "Speed Racer" and "Cloud Atlas."
Writer Straczynski's resume is much longer, encompassing everything from the "He-Man," "Real Ghostbusters," "Captain Power," "Jake and the Fatman," "Murder She Wrote," "Babylon Five" and "Crusade" TV series to big-screen projects like 2008's "The Changeling" and 2009's "Ninja Assassin" and 2012's "Underworld: Awakening." (He also received "story" credits on "Thor" and "World War Z.")