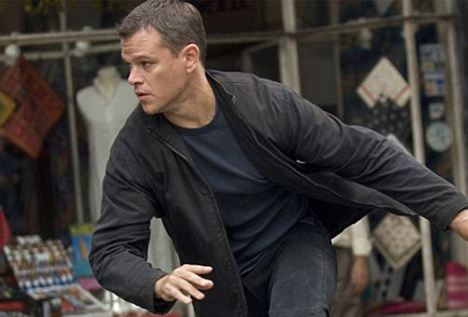 Yesterday, a rumor surfaced that Universal was pushing Matt Damon to return to their BOURNE franchise with all the incentive they could muster, including pushing the film back a year to accommodate the actor's schedule. Today, as Latino Review's El Mayimbe predicted, producer Frank Marshall denied Damon's return, stating to Borys Kit, "It's simply not true."
Even now, Mayimbe is sticking by his guns, saying his source "has yet to be wrong once", and is comparing the situation to the misinformation campaign after AICN broke the Jason Statham/FAST AND FURIOUS 6 cameo months in advance. Still, that implies that, at best, Damon will show up for the kind of shot-in-a-day cameo that would add very little to the fifth BOURNE flick. If this one is lined up to be a Bourne/Aaron Cross buddy team-up, they're not going to be able to keep it in the dark for that long.
I thought Renner acquitted himself fine to the franchise, and Cross is an intriguing character (when he's not jonesing for his oh-so-precious CHEMS!), but Damon's return would be a huge momentum boost for the series. He keeps insisting he'll only come back if Paul Greengrass agrees to direct, but if Universal and Frank Marshall really want him, there's no telling what kind of deal they're willing to offer.
But for now, the word is ixnay on the amon-Day.
BOURNE V: THE FINAL FRONTIER will restock on chems on July 15th, 2016.
-Vincent Kim-Zahedi
"Papa Vinyard"
vincentzahedi@gmail.com
Follow Me On Twitter