Hey Yo, Draven here.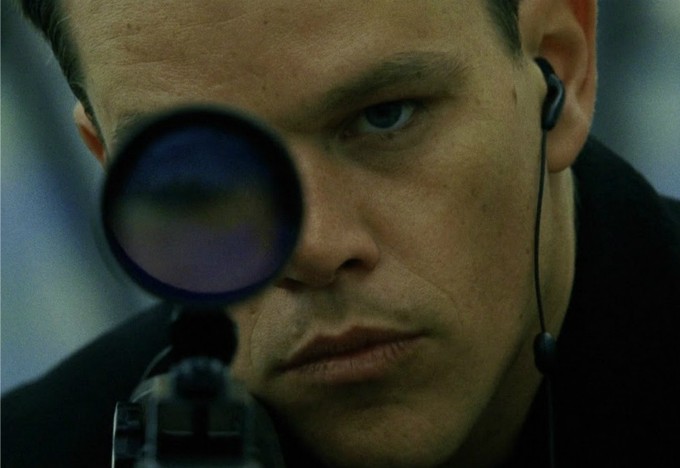 It was announced yesterday that Universal had delayed the next BOURNE film from its original summer 2015 date to July 15th, 2016 but we didn't know why. We do know that Justin Lin is directing and we had been told that Jeremy Renner was going to return in a sequel to THE BOURNE LEGACY. But with the disappointing response both critically and financially to LEGACY, rumors have persisted that Universal was doing everything in their power to convince Matt Damon to return to the franchise.
Well, according to El Mayimbe at Latino Review, the delay in release date is because Matt Damon has apparently agreed to return in the next installment. El Mayimbe states that the source he is hearing this from has been working with him for ten years, and has yet to be wrong on anything that he has reported. In fact, El Mayimbe is so certain that Matt Damon is going to return that he has challenged producer Frank Marshall by proposing a bet:
"Now with all due respect to Bourne's legendary producer Frank Marshall who is vocal and active on twitter, especially when it comes to debunking scoops, instead of denying my story I have a proposition. I'm willing to put my money where my mouth is and place a friendly bet with him that come July 15, 2016 we will see Matt Damon as Jason Bourne once again.

I not only have the testicular fortitude to stand by both this story and my source (who I have worked with for close to a decade and has yet to be wrong once), but willing to bet the house because that is the type of gambler that I am. I believe a source who never had a reason to bullshit me over the studio publicity machine any day of the week."
This makes a lot of sense on so many different levels that I really believe this is going to happen. Matt Damon hasn't had a lot of box office success recently and a return to the BOURNE franchise would be a guaranteed money maker. Universal knows that the response to LEGACY was mixed at best and the next film would likely fare even worse financially than LEGACY did if Damon didn't return.
Now the question is, does Renner still return for this next installment or are they just going to pretend LEGACY didn't happen?
Follow me on Twitter here!