Ahoy, squirts! Quint here with Part 2 of the first ever Summer Geek Guide! This one covers Books and Video Games. There are a ton of great reading material this summer, let's cut the intro short and jump right into the books, shall we?
CLICK HERE TO VIEW PART 1 OF THE SUMMER GEEK GUIDE COVERING BLUS/DVDS, ART and GEEK APPAREL!
CLICK HERE TO VIEW PART 3 OF THE SUMMER GEEK GUIDE COVERING TOYS, COLLECTIBLES, GEEK HOUSEWARES, MUSIC and RICH STUFF!
BOOKS
Cheap ($24.99 and under)
Even though I'm a slow reader I'd likely be through Stephen King's Mr. Mercedes if I wasn't hard at work at this Summer Geek Guide. I know, world's smallest violin, yadda-yadda-yadda. Point is as of this writing I'm only about 50 pages in and already there's a serial killer, a retired cop and a squished baby. So far so good! $17.99.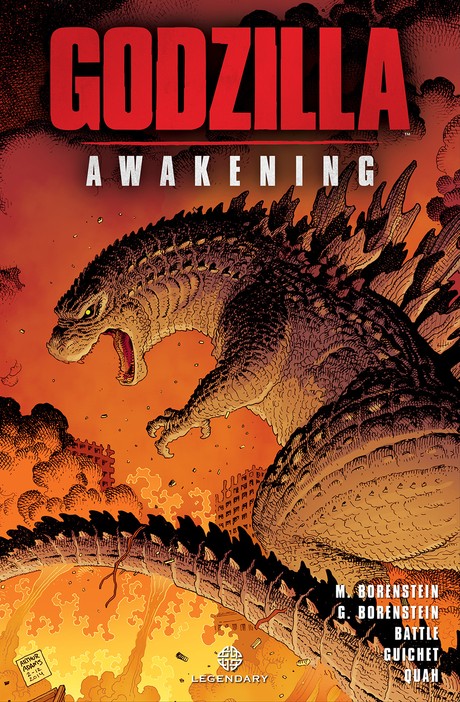 Godzilla Awakening is the prequel story that leads up to this summer's Godzilla, written by screenwriter Max Borenstein and illustrated by Eric Battle. Love or hate Gareth Edwards' movie, we can all agree we want more Godzilla, so now you can have it! $14.94.
Eiji Tsuburaya: Master of Monsters – Defending the Earth With Ultraman, Godzilla and Friends in the Golden Age of Japanese Science Fiction Film. Whew, that's a mouthful. Previously only available in an expensive hardcover, now you can get this really cool book in softcover for less than a third of the price. Mr. Tsuburaya brought big G to life and this book is filled with BTS images and his movie magic secrets. $21.73.
Saw Edge of Tomorrow? Sure ya' did. Here's the original book it was based on under the much cooler title All You Need Is Kill. $8.46.
Inherent Vice! Prepare for the movie by reading the book! Paul Thomas Anderson's adaptation doesn't hit theaters for a while, so you can get a jump on imagining what his flick will look like the old fashioned way! $11.92.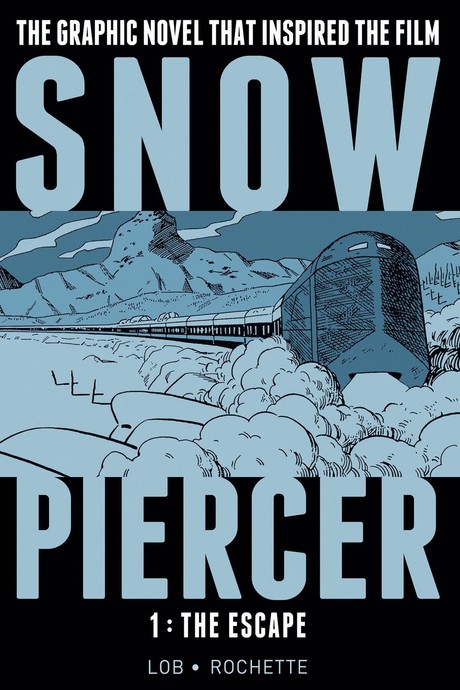 And here's Vol. 1 of Snowpiercer, the graphic novel that inspired Joon-ho Bong's flick starring Chris Evans. I'm catching a screening of the movie here very soon, courtesy of the Alamo Drafthouse doing a crazy "ride a train to see the train movie" screening. But I hear great things. I'm a sucker for post-apocalyptic stories, so this one's right up my alley. $16.07.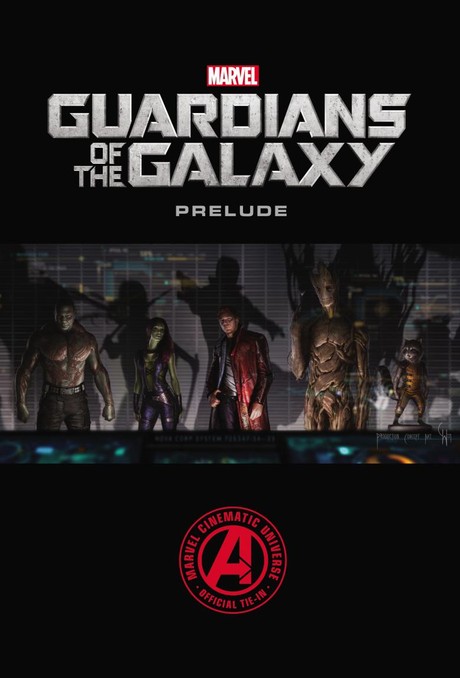 PRE-ORDER, July 1st. Guardians of the Galaxy holds so much potential. I've read a little of the older stuff and bunch of the newer Guardians, but this TPB will contain the official lead-up to James Gunn's flick. I have a feeling the movie might throw us into the deep end a little bit, but I'm sure it'll make sense. If you want it to make even more sense pick this up starting July 1st!$12.33.
Star Trek Gold Key Archives V. 1 compiles the first six issues of the Star Trek Gold Key comics. It's a little something cool that the serious Trek fan might not be aware of, so there you go. Live long and things and stuff.$22.22.
PRE-ORDER, July 15th. Scott Pilgrim's Bryan Lee O'Malley has a new graphic novel coming out this summer called Seconds about a young chef whose life isn't going exactly to plan. She is tipped off to a secret trick to get a do-over. This trick isn't supposed to be abused, but what else are you going to do when you get magic do-overs? Abuse it, of course! So that's the set up. Sounds like the perfect Bryan Lee O'Malley material, dontcha think? $18.63.
Hellboy: The First 20 Years is an art book that compiles raw art from Mike Mignola's groundbreaking series. Covers, panel art and never before seen art showcasing the evolution of his crazy characters. Very cool book. $15.90.
PRE-ORDER, July 8th. I'm beginning to think even Fox was surprised at how strong Rise of the Planet of Apes was because we're just now getting the Art of for that film bundled together with the Art of for the sequel, which I'm highly anticipating, like most sane monkey lovers out there. Wait a minute, that didn't come out like I thought it would. Strike that. Dawn looks great! Titan is putting out the Art of both Rise and Dawn this July. Why not pre-order it like a boss? $24.89.
Smaug: Unleashing the Dragon shows us how the wizards at Weta brought the dragon to life. From early sketches and concepts by the talented design department of Weta Workshop to the evolution of the digital dragon created by Weta Digital, this book tracks the whole process. You don't need to be a burglar to get an audience with this book. Just plop down $14.19.
PRE-ORDER, August 26th. I don't have many pre-orders past July on this list, but the ones I do feature are super special, like this Art of John Alvin book. I'm a sucker for movie poster art. Love it to death. I've loved seeing Drew Struzan realize how many fans he has. John Alvin is a brilliant poster artist who has sadly passed, but his work is still stopping breaths to this very day. Blade Runner, Gremlins, Empire of the Sun, Blazing Saddles and Beauty and the Beast to name a few. This book features his well known art as well as rare comprehensives, early sketches and alternate ideas. Books like this are crack for me. I assume some of you reading this love crack, too, and will want to know about this. Mayor Ford? Are you out there? $19.74.
Here's another John who does cool-ass art. John Harris is known for his sci-fi work and has done amazing covers for Arthur C. Clarke, Ben Bova, Isaac Asimov and the Ender's Game books. Pulp and sci-fi cover art is yet another weakness of mine. God help me if I ever win the lottery. Sorry hungry/thirsty kids around the world. No fresh water or sandwiches for you! Daddy's gotta spend his lotto money on important things like John Harris art! Until that day, I'll settle for looking at it all pretty in a Titan Books hardcover like this one. $22.10.
The Art of The Wind Rises gives us an in-depth look at Michael Bay's Transformers 4. Wait, let me fact-check that real quick. Nope, sorry. You can judge a book by its cover after all. A book called The Art of The Wind Rises is actually about the art of The Wind Rises. You can argue all day about the politics of the movie, but unless your eyeballs don't work you have to admit it's a gorgeous film. That shouldn't be a surprise. I mean, it is Miyazaki. This book gives you a look at the process, has exclusive interviews with Miyazaki and a bunch of other cool shit. $24.33.
I'm a big fan of reading scripts. If you enjoy a film, reading the actual script gives you an even more grand insight into the intent of the author. For instance, if you read Tarantino's Inglourious Basterds script you know that Lt. Aldo Raine's neck scar comes from a rope, not a knife. I haven't read all of Wes Anderson's Grand Budapest Hotel screenplay, but I suspect there are similar insights. The script is available in this "illustrated" version which pretty much just means there are pictures from the movie interspersed. Still, it's cheap and if you're a fan you'll want to gain this unique perspective on a wonderful film. $11.21.
PRE-ORDER, July 15th. Now this Dredd Illustrated Movie Script is a bit more complex. It not only has Alex Garland's screenplay, but also features a ton of Jock's pre-production design work and concept art. Don't make Karl Urban hunt you down like the criminal scum you are. Pre-order this now! $24.92.
Darren Aronofsky has made it a habit to do have a graphic novel version of his films for a while now and his incredibly divisive Noah is no exception. Gorgeous art here... and depending on which side you fall on either God will be pissed that you didn't read this or he/she will be pissed that did. Kind of like every other decision in life, really. $22.42.
Titanfall is one of the more successful next gen console releases. I know I've logged way too many hours trying to get those goddamn gooser kills. While frustrating, it's also fun, but know what isn't at all frustrating? The Art Of book, of course. Giant mecha designs and a bunch of other really innovative art is on display here. $22.10.
Watch Dogs is a bit of a repetitive GTA clone, but it's gorgeously designed. The Art of book put out by Titan is packed with character designs, concept pieces and a behind the scenes look at how a giant game like this evolves. $18.96.
Jim Henson's Dark Crystal: The Novelization by A.C.H. Smith was written back upon release of the film with direct input from Jim Henson. Now it's being reprinted in a hardcover fancy edition with new illustrations from Brian Froud as well as 20 pages of notes direct from Henson on the novel adaptation. A must have for any Henson/Dark Crystal nerd. (PS The Labyrinth novelization that was released in April is already sold out and is going for double its MSRP on the secondary market).$15.49.
PRE-ORDER, August 12th. Jim Henson's Storyteller: The Novelization is just like the above in that it has long been out of print and is being brought back into a nice hardcover version. Written by the late, great Anthony Minghella and dedicated to his son Max, now a rather fantastic young actor, this is a must own for any fan of The Storyteller. $15.46.
The Truth is a Cave in the Black Mountains is Neil Gaiman's much loved novella (or novelette... they keep adding new definitions to not-quite-short-stories!) put out in a new edition that includes full color illustrations from the very talented Eddie Campbell. Gaiman is uniquely talented at what he does and this looks like a gorgeous release. $14.66.
PRE-ORDER, July 29th. Neil Gaiman's The Graveyard Book gets the Graphic Novel treatment this summer with a bunch of talented artists like Jill Thompson, Scott Hampton, Tony Harris and Kevin Nowlan throwing in for good measure. $15.15.
So in 1926 JRR Tolkien translated the very famous story of Beowulf. Not only did he use his particularly brilliant knowledge of dialects to translate the story as he saw fit, he also had a lot to say about the story and the translation itself. He lectured throughout the '30s about this story and now his epic translation of the even more epic poem is available to the masses for the first time, complete with commentary direct from the mouth of Professor Tolkein. $18.52.
The Harlem Hellfighters were a real life African-American troop that took it to the Germans during WW1. Being one of the most successful and decorated outfit of that war didn't stop the crazy discrimination they received from their fellow citizens and even their own government. Max Brooks of The Zombie Survival Guide fame wrote this graphic novel all about the Harlem Hellfighters and Caanan White illustrated the tale. Fascinating true life story given a lot of pizzazz by Brooks. Very cool indeed. $10.72.
Terry Crews is the man. He makes everything he's in better and is a personality I just can't get enough of. You guys watch Brooklyn Nine-Nine? That moment when Crews was picking up the car and let out a massive fart was probably the hardest I've laughed at anything in the last 2 years. The man is gold and is criminally underused in almost everything he's in. There's no worry about getting under-Crews'd here since this is his own book. In Manhood, Crews tells his own life story while also giving advice on how to be a real man. I'm sure some of that comes in the form of a tutorial on how to make your man-titties dance. $19.08.
Andre the Giant: Life and Legend is a biography told in graphic novel form by Box Brown. Being a kid in the '80s meant that I grew up loving Andre the Giant. WWF was a big thing back then. Add his rivalry with Hulk Hogan to his flat out legendary turn in The Princess Bride and there was no one cooler than this 7 ½ foot tall gentle giant. $11.37.
I must confess that my appreciation of professional wrestling faded away around the time I hit puberty, but that doesn't mean I put myself above wrestling fans (and there are a whoooooole bunch out there). Hell, I still read comic books and collect toys, so it'd be the height of hypocrisy. So, here's a warts-and-all examination of the birth and evolution of the WWE. $19.47.
I had the pleasure of meeting Rob Lowe once at a film festival party and he came across as just as creepy-nice as his Parks and Rec persona. Hollywood scuttlebutt is that wasn't always the case and his new book looks like it tackles his younger, more cocky (yuk-yuk-yuk) self. $20.34.
John Waters recently hitchhiked his way across the US and this book is an accounting of that trip. Waters details his adventure with his trademarked wry humor. If you're a John Waters fan, then you have no excuse not to pick up this book. $15.60.
No shit, I once spent a Fourth of July with Bob Saget. Yeah, I know that's random as hell. Imagine how I felt at the time! He was just as cynically vulgar as you'd hope he'd be when talking about his life, family and whatever other small talk topic we happened upon that afternoon. I imagine that personality is on full display his new book, Dirty Daddy. Saget is a master at getting you cackle while shaking your heard in disbelief that he went there. It's probably not a good idea to read this one on a plane or out in public in general. $19.78.
I Don't Know What You Know Me From by Judy Greer. If I were to guess, the most common answer would be Arrested Development, but I get your point. Judy Greer is awesome, to naturally that must mean this book is awesome. Solid, unassailable logic! $16.41.
Pixar co-founder Ed Catmull has put together a book called Creativity, Inc. that chronicles the rise of Pixar while also detailing the particular brand of top-down creativity that makes Pixar so special. If you have an awful boss that's making your life hell, maybe get him/her this book and inspire them to greatness. Yeah... that'd be great. Did you fill out those TPS reports? $16.80.
PRE-ORDER, July 14th. Lovely: Ladies of Animation was a very successful Kickstarter that resulted in this book focusing on six female artists working in animation today. Lorelay Bové, Lisa Keene, Claire Keane, Mingjue Helen Chen, Brittney Lee and Victoria Ying are all represented. Many are artists who have worked on Disney Animated features (Lion King, Princess and the Frog, Frozen and more) and Claire Keane is Family Circus' Glen Keane's daughter. Needless to say, these amazing women are incredible artists and this book highlights their favorite work. $18.36.
I'd love it if some totally irresponsible uncle bought this book and slipped it into their young movie geek's room. Movies R Fun takes a children's picture book approach to some very R-rated movies and while it would make a fun curiosity on the shelf of a grown film fan, it'd blow the minds of a young movie geek in training. So, if there's a young film geek to be in your life, give 'em a little push and gift them this. $8.19.
Console Wars will eventually be a documentary and feature film, but right now it exists only in book form. Basically this is a business thriller, but about the rivalry between Sega and Nintendo and the cut-throat business of console gaming. And this isn't fictionalized, by the way. It's a real story composed of hundreds of interviews with Nintendo and Sega employees at the time. Fascinating, no? $21.79.
A Dance of Reality is Alejandro Jodorowsky's autobiography that serves as a basis for his latest feature film. A Dance of Reality is a straightforward, no-nonsense tale of an average man who lived an average life no different from you or I. Naw, I'm just fucking with you. It's Alejandro Jodorowsky! He's weird as shit and so is his story. Had you going for a second, though, didn't I? $18.71.
Here is the most current and updated Lego Star Wars Visual Dictionary. Let's face it: Legos are fucking expensive! So, if you want to look at the different Star Wars related Lego sets and not spend a mint then you can just buy this book, which now has 48 new pages that has all the new Star Wars Lego stuff that have come out since its initial publication in 2009. Added bonus: you won't step on this book in the dark and feel like cutting your foot off in order to stop the pain. $17.28.
The Empire Striketh Back is exactly what it looks like: a Shakespearean retelling of The Empire Strikes Back. Sequel to last year's William Shakespeare's Star Wars ($8.49), The Empire Striketh Back is surprisingly fun to read. Sure, it's gimmicky, but if the gimmick works then who cares? $9.45
PRE-ORDER, July 1st. The Jedi Doth Return is the thrilling conclusion to William Shakespeare's Star Wars Trilogy... or at least until the new trilogy is finished and they have a chance to Shakespeare them up, too. $9.45.
PRE-ORDER, July 22nd. From Jeffrey Brown who gave us the super cute Darth Vader and Son ($8.51) and Vader's Little Princess ($9.35) comes Goodnight Darth Vader, which is about a tired father of twins who insist on being read a bedtime story before they'll crash for the night. $11.43.
Moderate ($25.00-$70.99)
If I were to pick a favorite book on this list, I'd pick JW Rinzler's Star Wars Storyboards here. Joe Johnston's boards from A New Hope all the way through to Jedi are represented here in this 350+ page book. Also included are boards from Ralph McQuarrie, Alex Tavoularis, Ivor Beddoes and Roy Carnon. Rinzler's behind the scenes stuff is always top notch and this book is no different. $30.15.
Here's Rinzler's companion book, covering the Prequel Trilogy. Just because they didn't quite turn out as good as the original films that doesn't mean a great deal of imagination and artistic talent didn't go into their conceptualization. I wouldn't make this one as much of a priority as the OT book, but a casual flip through shows some amazing ideas at play for certain shots, especially the Obi-Wan/Anakin duel from Sith. $27.79
PRE-ORDER, July 22nd. The Star Wars rounds out our JW Rinzler Star Wars stuff this summer. They made a comic book series out of George Lucas' original draft of "The Star Wars," where all sorts of nutty shit was included that didn't make it to the shooting script. The individual comics are out now, but a fancy hardcover edition will be released this July that gathers them all together in one book. $28.06.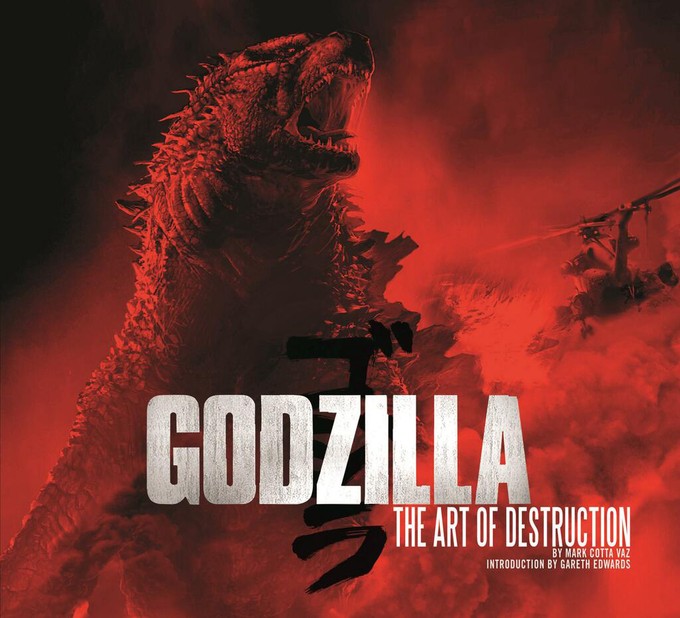 Godzilla. His destruction. How they did it. Do you need me to draw you a road map or somethin'? $28.46
The Art of Japanese Monsters gathers together advertising art and merchandising from over 60 years of Japanese monster cinema. This book collects art from all over the world and includes over 1000 color photographs. You want some monsters, this one's gotcha covered. $40.97.
I haven't gotten a chance to see How to Train Your Dragon 2 yet, but word from my press friends is that it's just as good if not better than the first movie, which was a very pleasant surprise to say the least. If the movie's half as pretty as the first then this Art of book will be a no-brainer. $25.30.
Dreamworks Animation has had a bit of a rough road, but as of late they've really come into their own, bolstered no doubt by the continued critical and financial success of their biggest rival, Pixar. This book covers art from all 30 of Dreamworks' films so far, from the traditional cel animated Prince of Egypt to the stop-motion Chicken Run to the bevvy of CG animated flicks, including the Shrek films, Kung Fu Panda and How to Train Your Dragon. $31.63.
The Winter Soldier was awesome and so are every single one of Marvel's Art of books to date, so it stands to reason that The Art of The Winter Soldier will be awesome x2. That's just math. This book comes in a lovely hardcover and slipcased edition that'll look damn fine on your bookshelf. Not like those pansy-ass soft cover/non-slipcased Art of books! $38.60.
PRE-ORDER, July 29th. Man oh man am I going to be pissed off if Guardians of the Galaxy isn't great. I don't think I've looked forward to a Marvel movie this much since the very first Iron Man. The Art of book (also super fancy hardcover/slipcased) also has the potential to be the best Art of Marvel Films book because it has so may alien races and sci-fi/fantasy locations. But if only one can be amazing, I'll pick the movie because that's how the world works. Only one cool thing can exist at once. $44.99.
PRE-ORDER, July 22nd. Shiny! This big sucker features a detailed behind the scenes look at Season 1 of Marvel's Agents of SHIELD. I have a few issues with the show, but I'll be damned if I didn't watch it all the way through to the season finale. Still don't really connect with Skye despite the showrunners doing their damndest to give her an interesting backstory. But I do love Fitz and Simmons. If Season 2 focused on them and their ever-growing sexual chemistry/nervousness I'd be happy. Anyway, I'm rambling. This is a book. Pre-order it. Or don't. I'm not your boss. $44.99.
Weirdly, The Art of The Amazing Spider-Man is just now hitting. I guess that means The Art of The Amazing Spider-Man 2 book will hit sometime in 2016. I'm quite fond of the portrayal of both Peter Parker and Spider-Man in both of Marc Webb's movies. Andrew Garfield feels so much more like the Spider-Man in my head than anything Raimi gave us, but Raimi gave us at least one near-perfect, well-rounded film (Spider-Man 2). Fantastic design work have gone into both of Webb's films and I imagine this book is a great read. That's all I have to say about that. $32.48.
PRE-ORDER, June 24th. For God's sake, Robin! Close your legs! You look like a painted whore! Other than that, good work Frank Quitely! Quitely (which I keep wanting to type as "Quietly" because apparently I think something is too damn loud) is a very well respected DC artist famous for his work on The Big Book series. He's done work on Sandman: Endless Nights, JLA Earth 2 and Flex Mentallo. This book collects his Big Book series work, including covers, from titles like All Star Superman and Batman and Robin: Reborn. Apparently, Robin was reborn with the instinct to flash his junk everywhere... $28.06.
PRE-ORDER, August 4th. Marvel: 75 Years of Cover Art. Now, that's not all the Marvel covers from over 75 years. You'd need about 4 houses for a book that big. What this one does if focus on the best of the best, blowing up the art so you can soak in all the amazing detail while learning a little bit more about the artists. Pretty cool... It was some of these X-Men and Spider-Man covers that pulled me into the comic book world back in the 1980s. $34.36.
PRE-ORDER, July 8th. This The Hobbit: Desolation of Smaug Chronicles book focuses on the weapons and costumes of the second of Peter Jackson's Hobbit films. Believe you me, those folks cranking out them swords and costumes know what they're doing. All of these BTS books put out by Weta are great, so I betcha this one won't be anything other than sweet. $31.21.
PRE-ORDER, June 24th. Growing up the only thing I was more obsessed with than the Ninja Turtles was Star Wars. Needless to say, I'm really interested in this Complete Visual History book, especially since it covers every aspect of the Ninja Turtles. Eastman and Laird took part, so did Frank Wolf (animated series) and Brian Henson (feature films). Hell, Vanilla Ice even gave an interview for this book. Yeah, Imma get me some of that. Go Ninja, Go Ninja, Go Ninja, Go!$34.36.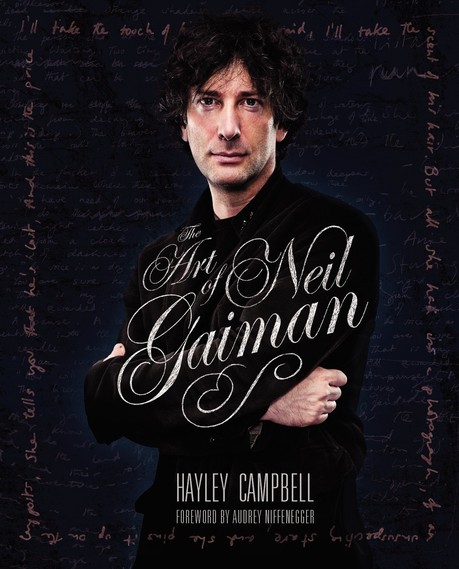 The Art of Neil Gaiman isn't just a reprinting of the famous stuff Gaiman has produced, but rather an in-depth look at his inspirations and the evolution of his own unique personal style. There are personal sketches, abandoned projects and everything in-between gathered in this intimate expose of Mr. Gaiman. $27.92.
Genius Animated: The Art of Alex Toth is a companion piece to Genius, Illustrated ($31.48) and Genius, Isolated ($36.78). Alex Toth was a fascinating artist and I imagine most of us are familiar with his Hannah-Barbera more than anything else. He contributed to Space Ghost, Superfriends and more. This book examines his work, featuring never before published examinations of his art. Very cool. $37.16.
PRE-ORDER, July 8th. At over 1300 pages, the Big Damn Sin City book really lives up to its name. This big mamajamma contains all 7 of Frank Miller's Sin City stories and is primed for release around the time of the next flick: A Dame to Kill For. $59.31
Art of Castlevania: Lords of Shadow. I honestly haven't played a Castlevania game since the old side-scrolling days, so I don't know much about this one other than I know people are still super into the series, so I figured I'd include it here. There's still zombies and vampires that don't sparkle in this shit, right? $26.24.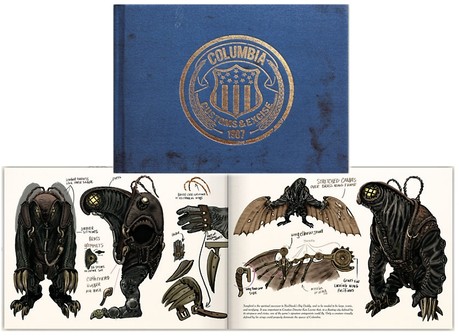 Originally only included in the Limited and Ultimate Editions of Bioshock Infinite, this mini-Art Of book can be bought individually in a small edition of 200 copies signed by Creative Director Ken Levine and Senior Character Concept Artist Robb Waters. This would be a hell of a surprise gift for the Bioshock fanboy or fangirl in your life this summer. $50.00.
If you were child in America anytime over the last, say, 7 decades you know Disney's Golden Books. They're in every nursery and playroom. Every. Single. One. Don't look it up, I swear it's totally true. The Art of Disney Golden Books collects some of the best art from these books, which have continued a similar theme over all these years. I recently picked up the Wall-E Golden Book for a lady friend of mine and was fascinated to see that the art is exactly in the same style that I remember growing up. $25.82.
Mary Blair's art shaped Walt Disney animation as we know it. I've been lucky enough to have had the chance to see some of her work up close at Disney's secretive Animation Research Library and it's flat out incredible. She used all sorts of materials to make her art. The pieces I saw, concept art for Peter Pan, looked like they were made with colored chalk on black paper. This book focuses on her art, pre-Disney and through her famous work on the animated films. Any Disney fan needs this. $32.11.
Moose: Chapters From My Life by Robert Sherman. I somehow missed this when compiling last year's Holiday Gift Guide, so I figured I'd make up for that gross oversight with the Summer Geek Guide. Robert Sherman and his brother Richard are the genius musicmakers that wrote much of the music for Walt Disney's films and parks. This large autobiography clocks in just under 500 pages and details his time pre-Disney, during and post, including his work on Mary Poppins, It's A Small World and so much more. $27.40.
This is a must-see book for Disney crackheads like me. Herman Shultheis was a technician in those early days of Disney animation. He helped make Fantasia, Pinocchio, Dumbo and Bambi and as he did so he kept a journal of his tricks. Sadly, Mr. Shultheis disappeared in the Guatemalan jungle (holy shit, what is THAT story?!?) and when he stayed missing everybody thought his journal was gone, too. That journal was found among his possessions in the '90s, but this is the first time the contents have been printed. It's a unique sort of BTS book that will drive any Disney fan nuts. $47.19.
A Game of Thrones Pop Up book? Oh, hell yes! Sadly no nudity, but we can only hope for the "wiener and boobies" sequel if this one sells enough. So, everybody buy one. Right now. Thank you. $41.11.
Expensive ($71.00-$249.99)
Taschen has put out Hieronymus Bosch: The Complete Works, which should be of interest to anybody interested in the strange and unusual. I myself... am strange and unusual (sorry, I couldn't resist). Bosch's surreal and macabre work have inspired pretty much every dark fantasy and horror genius you know. This book is without a doubt the most exhaustive look at the man's work. Really damn cool, this one is. $104.49.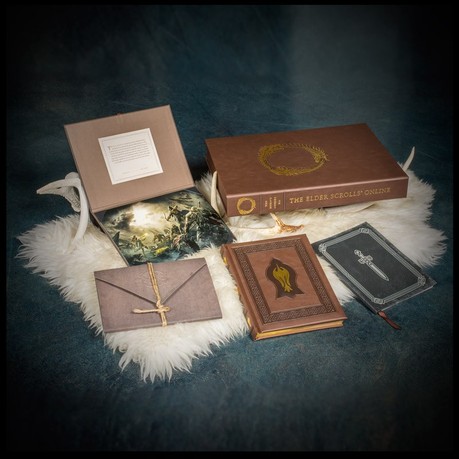 Elder Scrolls Online hit a couple months ago. I'm a bit shy when it comes MMORPGs. It's never really been my thing, but neither were regular old RPGs until Bethesda's Fallout 3. I've fallen in love with Oblivion and Skyrim as a result, so I think once the game finally comes out for consoles I'll give it a run. The fine folks at Bethesda decided they'd like to mark this big step with a cool collector's book... well, it's actually a few books in one, all with full stories and looking like they would in-game. This limited edition set can be bought directly from Bethesda's store for $100.00.
PRE-ORDER, July 15th. If you don't want to be lost over the next 2-3 years of Marvel movies, it might be a good idea to pick up this Infinite Gauntlet Omnibus. Thanos is a bad mofo and by now you are well aware that he was that weird-chinned dude in the Avengers post-credits sequence. It seems to me that they're introducing the Infinite Gems now through the individual Marvel stories, which will naturally lead to Thanos' prized gauntlet, which gives him Godlike powers. It's a hell of a series and it's going to be awesome when they finally get to him circa Avengers 3. In the meantime, here's the 1200+ page Omnibus to give you an idea where the MCU is headed. $95.00.
For The Super Rich Only ($250.00 and Up)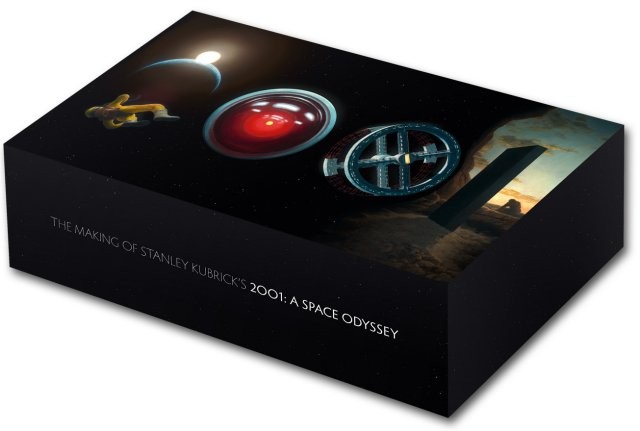 Taschen also has a crazy book focused on the making of Stanley Kubrick's 2001. Collaborating with both the Kubrick Estate and Warner Bros, Taschen will be putting out this book sometime this month in a very limited 1500 copy run. If you know Taschen's limited stuff, you know they're serious collector's items. The creative minds behind the big Kubrick Napoleon book are behind this one. Four massive volumes in a metal slipcase (that resembles the Monolith, of course) that break down like this: V1 – Film Stills, V2 – Behind the Scenes, V3 – A copy of the original script and V4 – a copy of the original production notes. These things sell out fast, so if you've got the cash and the inclination, don't hesitate. $750.00.
CONTEST CONTEST CONTEST CONTEST CONTEST!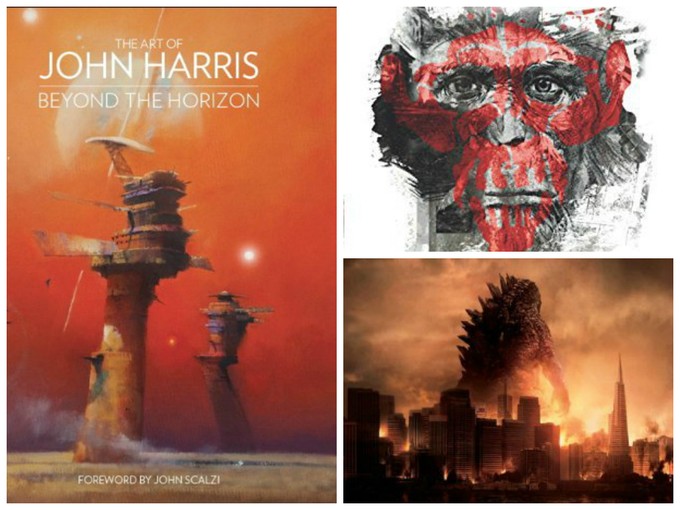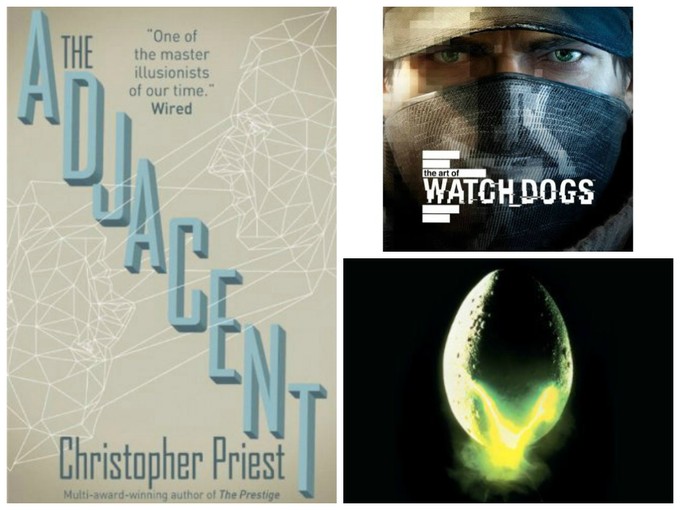 Yay, a contest! The first (but not last) of this here Summer Geek Guide! Titan Books is giving me a bunch of summer reading material to give away! I have one big box of six books that one lucky winner will get and 8 single books as runner up prizes! The books in the big box will be The Art of Watch Dogs, The Art of John Harris, the Dawn of the Planet of the Apes Novelization, The Alien Novelization, The Godzilla 2014 movie novelization and Christopher Priest's The Adjacent. Eight runner ups will receive one copy of either the Alien, Apes or Godzilla Novelizations or Priest's The Adjacent. It's all random and that's how I'm going to pick. To enter the contest what I need you to do is email me at this address with the subject line BOOKS ARE THE BEST and include your mailing address in the body of the email. This is for winning purposes, not spam purposes, I swear. The big grand prize is available only to those in N. America (books are heavy, afterall), but runner up prizes are good to ship anywhere in the world, so technically this contest is open to anybody anywhere, but N. America only for the grand prize winner. Clear? Clear. Good luck!
GAMES
With E3 just over and a ton of fall games announced for pre-order, the games section of the Summer Geek Guide acts a little differently than the one that runs in the Holiday Guide. I've broken it up into two sections. Up first highlights the games that have come out since the Holiday season and are readily available. The second section showcases the pre-orders that I'm excited about and tells you what kind of bonus content you can get when you pre-order. I've defaulted to Xbox when choosing a cover image, but have included links to all major consoles putting out each title. Enjoy!
Moderate ($25.00-$70.99)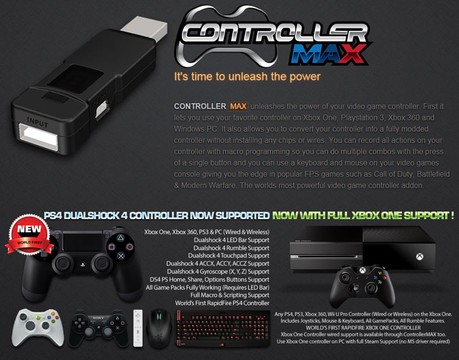 PRE-ORDER, June 30th! So this little add-on apparently lets you do cheap cheating shit like pre-program certain button moves so you do awesome combos all the time, but the reason I'm including it here isn't for the Game Genie aspect, it's because if you have one of these you can play any console with any controller you like. Love the PS4 controller, but like the Xbox One? Well, plug this sucker in and you can play your Xbox with a Playstation controller and vice versa. You can even make your mouse and keyboard work with the consoles or your console controller work for your PC gaming. Pretty neat, huh? Now, just pinky promise me you won't take advantage of the cheating shit that comes with it and make me even worse at multiplayer than I already am. $59.95.
Guys, the South Park RPG is awesome. You can tell that the guys who put this together knew their shit. It plays like a long multi-episode South Park arc, which is awesome, but the real kicker is that it's actually a pretty decent RPG while it pokes fun at RPGs. It's smart in its crudity... just like the show. There are a myriad of classes you can play. I chose Thief, which allowed me to sneak out of combat and sucker punch my opponent and steal some shit out of their pocket. The game is short by RPG standards, but I still put around 20 hours into the first runthrough and I'm eventually going to go back and play with a new character type. Probably "Jew." Yes, that's real and it looks like crazy, blasphemous fun. Damn, now I want to throw that in instead of finish this guide... $39.99 for Xbox 360 and $39.99 for PS3.
Even though online multiplayer only games aren't my favorite, Titanfall turned out great. Yes, I may be stuck on Gen 5 because of that goddamn bullshit impossible gooser challenge, but I'm still addicted. Some day I will become a Gen 6er and earn the love and respect of my peers. It's a goal. $44.57 only on Xbox One.
If you don't buy this, Luigi's gonna be piiiiiiiiiiiiised at you! He's pissed at me because as much as I love this series I just can't seem to get excited about buying a WiiU. I will say that Mario Kart and the upcoming Super Smash Bros are definitely challenging my Nintendo malaise. Word from my WiiU-having friends is Mario Kart 8 is a ton of fun. $48.76 only on the WiiU.
The Lego Video Games are becoming something of a comfort blanket for me. Yes, they're repetitive and pretty much the same game in different skins, but the developers are very talented in making these different geek universes really fun to run around in! The Hobbit Lego game is no different. Covering the events of the first two Peter Jackson Hobbit movies, the game goes all the way up to giant Lego Smaug. Which means they're going to have a veeerrrrrryyyy short Hobbit: Battle of the Five Armies game, I guess. Anyway, if you like Lego games then you'll like this one. $39.96 on the Xbox 360, $37.99 on the PS3, $49.20 on the Xbox One, $41.99, $39.95 on the WiiU.
Of the newer Lego Games, The Lego Movie game is the best. The Hobbit game is a lot of fun, but if I was holding both over a cliff and could only pull one up... well, The Lego Movie game would be the Elijah Wood in that situation. Yes, I referenced The Good Son and I'm proud of it! The Lego Movie was so much better than it should have been and The Lego Movie Game is exactly as good as it should have been. I love those characters and getting to play in Cloud Cuckoo Land made me more giddy than a grown man should be to play a level so full of pink. $39.94 on the Xbox 360, $40.92 on the PS3, $49.90 on the Xbox One, $49.62 on the PS4, $39.95 on the WiiU.
I haven't really run my PS4 through the ringer yet. Been distracted with the shiny new Xbox if I'm going to be honest, but word from my Playstation friends is that Infamous is the best of the exclusive titles so far. $39.99 only on the PS4.
Watch Dogs was supposed to be a launch titles for the next gen consoles, but was pushed back. The game is pretty much your typical sandbox GTA style mega city that you can wander around in thing, but there's a hacking aspect that's pretty fun. You can just wander around all day draining poor AI's bank accounts or turning traffic lights off and watching the Blues Bros like car carnage that ensues. It's a big world with lots of stuff to do. There are worse ways to pass the time. $59.91 on the Xbox 360, $57.93 on the PS3, $59.96, $59.95 on the PS4.
Wolfenstein is famous for being the harbinger of the first person shooter as we know it and it has been given a spiffy new reboot. The first couple of levels were pretty average, I gotta say, but then the game does something rather ballsy and a little jump in time happens and everything changes. I mean, it's still a FPS, but you're out of the trenches and into a new environment so it doesn't feel been-there-done-that anymore. Very, very fun. $55.67 on the Xbox 360, $51.51 on the PS3, $54.18 on Xbox One, $57.75 on PS4.
PRE-ORDERS BELOW!!!
PRE-ORDER, November 18th! Of all the E3 presentations, the one to really float my boat was for Far Cry 4. The cutscene was sharp, but what won me over was how amazing the gameplay looked. The Himalaya-ish world was the first time I've seen some true next gen clarity. It makes me incredibly psyched for the next few years. So, the pre-order is so far away this title will likely be in this year's Holiday Gift Guide, too, but right now if you pre-order you get an automatic upgrade to the Limited Edition which gives you three unique single player story missions and a big honking harpoon gun to boot. $59.99 on Xbox One, $59.99 on PS4, $59.99 on Xbox 360, $59.99 on PS3.
PRE-ORDER,

October 14th

Delayed until 2015 Booooooo! Another E3 impresser was the latest in the Arkham series of Batman games. The level of detail in the gameplay footage was outstanding. If you pre-order right now you get Harley Quinn as a playable character and if you get your pre-order from Amazon you also get exclusive challenge maps. $59.99 on Xbox One and $59.99 on PS4.
PRE-ORDER, September 9th! I just so happened to have recently played the Alpha of Destiny on the PS4 and boy is it addictive. From Bungie, the company that brought us Halo, this open world (universe?) sci-fi shooter plays like Mass Effect, Halo and Borderlands had a baby. Even though I could only play one world in the Alpha I could have easily spend days wandering around, discovering new areas and leveling up by killing some mean creatures and giant armored bug things. The pre-order gets you early access to the Beta so you can see what I'm talking about. $59.96 on Xbox One, $59.96 on PS4, $59.96, $59.96.
PRE-ORDER, November 11th! The first Halo game was what got me back into video games after kind of putting them behind me post N64-era. So, thank you Halo and fuck you, too. Because I'd probably be a real estate mogul or famous novelist if I didn't spend so much time in front of my Xbox. This set is more than just a repackaging of the first four Halo games, it's a complete upgrade to next-gen specs. You can switch back and forth between the old version if you're more of a traditionalist. You can also play every single multiplayer map from all games, create your own level playlist (like if you want to play all the Flood levels from every game) and you get a Beta Code for Halo 5 with your pre-order. The Amazon exclusive pre-order item is a Pinata Skull that makes enemies killed with a melee attack drop plasma grenades. Oh, and you also get full 4000 gamerscore potential (a thousand for each game). All that for the price of a single game. $59.96 only on Xbox One.
PRE-ORDER, October 21st! Turtle Rock Studios, the guys that created Left 4 Dead, have a new co-op multiplayer on the docket. This one isn't zombies (thank God), but a more sci-fi PREDATOR style as your team of 4 humans has to survive a single monster. Play as the humans or the monster. Pre-order anywhere and you get The Monster Expansion Pack that gets you an exclusive monster and Amazon's pre-order also includes instant access to four additional human hunters. $59.99, $59.96 on PS4.
PRE-ORDER, Fall 2014! I'm such a sucker for Borderlands. Both the first and second game helped scratch the open world/loot for cool shit itch left between Fallout and Elder Scrolls games. The E3 footage from this new game, the Pre-Sequel, looked like a lot of fun. It's based off of the Borderlands 2 engine, so I'm a little concerned that this is going to be little more than an extended-DLC, but I'm too much of a fan of the series to write it off completely. Apparently you can actually play as a combat-ready Claptrap in this one. Okay, I'm in. The pre-order gets you access to the Shock Drop Slaughter Pit, which is a combat arena that helps you build XP and gives rare loot drops. $59.96 on Xbox 360, $59.96.
PRE-ORDER, November 4th! The latest Call of Duty is getting all sci-fi future war on us. It's Call of Duty, so you're either into it or not. Doubt there are too many people on the fence about this franchise at this point. So, future weapons, evil Kevin Spacey giving epic Bond villain-esque speeches... that's what's in store this November. The Amazon pre-order bonus gets you a custom exo-skeleton and a fancy new ray gun. $59.96 on Xbox One, $59.96 on PS4, $59.96 on Xbox 360, $59.99 on PS3.
PRE-ORDER, October 21st! The new Battlefield game isn't about war, but more of a TV crime drama style thing. I don't see a pre-order bonus, but there is a Deluxe Edition for $10 more that gets you a lot of extra weapons, outfits and XP boosters. Regular editions listed below:$59.99 on Xbox One, $59.99 on PS4, $59.96 on Xbox 360, $59.99 on PS3.
PRE-ORDER, October 28th! The exciting thing about the new Assassin's Creed game to me isn't that it's set during The French Revolution (although that is cool), it's that they're introducing co-op gameplay. You and up to three friends can play through the entire campaign, which sounds like a ton of fun to me. Pre-order now and you get a bunch of stuff, actually. One, you get many spins on a prize wheel at Ubisoft's site that can net you free trips, swag, electronics and other goodies. Two, you get an exclusive side mission involving a chemist and explosives. Three, you get an Armor-Splitting Axe weapon that will mess up everybody, apparently. $59.99 on Xbox One, $59.96 on PS4.
PRE-ORDER, October 7th! In this Middle Earth game set before the events of LOTR you play a vengeful wraith dude who has it in for the baddies of Mordor. Since LOTR still happens, I assume you don't do that much damage to Sauron's slowly growing army, but still... Skyrim with LOTR is worth a try, if that's indeed what they're going for here. Amazon's pre-order gets you an exclusive Dark Ranger character skin and a rune that makes you badass with a bow and arrow. $59.96 on Xbox One, $59.96 on PS4, $49.99 on Xbox 360, $49.99 on PS3.
PRE-ORDER, October 7th! Yeah, I know we all got burned on that Aliens: Colonial Marines game. It looked right, sounded right, but it was way too short and the gameplay was uninvolving and mediocre. Call it the abused wife syndrome if you want, but every time there's an Alien-franchise related game in the works I get excited for it. What's interesting to me about this particular game is that it's shying away from the blast-em-all James Cameron's Aliens based and embracing Ridley Scott's original Alien. It's a slow creeper. You don't have a billion bullets and guns here. You don't want to tangle with this bastard. Whether or not they can stretch that concept into a full game is yet to be seen, but I'm excited to give it a shot. $59.95 on Xbox One, $59.95 on PS4, $49.95 on Xbox 360, $49.95 on PS3.
PRE-ORDER, October 21st! If the idea of Bethesda teaming up with Shinji Mikama doesn't get you excited then you're probably a well-adjusted responsible adult human being. For the rest of us, the guy who created Resident Evil doing a new survival horror game under the watchful eye of one of the most cutting edge game studios is super exciting. The Evil Within promises to be a crap-your-pants haunted house style experience that rewards being sneaky and forces you to horde resources like crazy. Those kind of games tend to drive me up the wall. I get stressed out easily and if the game is too fuck-you hard I stop having fun with it. That said, a challenge is always a good thing and the proof will be in the pudding as they say. If the story is compelling and the gameplay intuitive then I'm so in. The pre-order bonus gets you a shotgun, some green gel (used for upgrading your character), and other things that'll give you a step up on the evil ghost/dead/scary fools. In a game like this any advantage you can get is a good thing, so if you want to play it I highly suggest nabbing that pre-order bonus. $59.99 on Xbox One, $59.96 on PS4, $59.96 on Xbox 360, $59.96 on PS3.
PRE-ORDER, October 3rd! The new Super Smash Bros hits Nintendo 3DS on October 3rd and the Wii U version isn't dated yet, but they claim it'll be available Holiday 2014. I put a lot of time into the earlier Smash Bros games and I'm sure if I had a WiiU I'd lose many, many hours to this one as well. Dammit, I'm getting a Wii U, aren't I? $39.99 on 3DS, $59.96 on Wii U.
Expensive ($71.00-$249.99)
PRE-ORDER, October 21st! Here's the big fancy Collector's Edition that comes with a 16" statue, the soundtrack, a wooden music box, a hardback Art Book, both pre-order bonus missions and all the regular pre-order bonuses. These collector's editions tend to sell out, so if you want it now's the time to put dibs on it. And by dibs, I mean money. $129.99 on Xbox One, $129.99 on PS4.
This is for you Xbox One owners. Your Xbox now accepts external harddrives, which gives you more space, but more importantly if you store your games on the external HD your load times will be drastically reduced. This is a no-brainer add-on to improve your system. $79.95.
For The Super Rich Only ($250.00 and Up)
Microsoft should have released this version of Xbox One last year if only for marketing purposes. At $399.99 it comes without the Kinnect and as a result is the same price as PS4, which also comes without the PS Eye. So, if you wanted the next gen games without the Kinnect extras then this is for you. However, the Kinnect is the reason to have an Xbox One in my opinion. The voice commands make it feel like the future is here. Jetsons stuff every time I say "Xbox on" and it turns on my TV, cable and receiver. $399.99 gets you the Kinnect-less version and if you're looking to spring for the system with the Kinnect then I recommend the Titanfall Bundle that comes with Titanfall, so it's like getting an automatic $65 discount. And Titanfall is a good game, too, not just a random bundle to get rid of a turd nobody wants to play. The Titanfall bundle is $499.99.
The Xbone is my primary console, but I do own a PS4 and actually think the controller is a step up from the PS3 controller, which never felt right in my hands for some reason. There are die hard Playstation fans out there and they have a reason to love this platform. The console is finally back in stock and easily available and can be had for $399.99.
CLICK HERE TO VIEW PART 1 OF THE SUMMER GEEK GUIDE COVERING BLUS/DVDS, ART and GEEK APPAREL!
CLICK HERE TO VIEW PART 3 OF THE SUMMER GEEK GUIDE COVERING TOYS, COLLECTIBLES, GEEK HOUSEWARES, MUSIC and RICH STUFF!