Ahoy, squirts! Quint here with the third and final entry to the 2014 Summer Geek Guide and I'm closing with a bang! Toys and Collectibles are gathered into one category, followed by Geek Housewares, Music and one very special item in the RICH STUFF category.
For the music, you'll have to forgive the extra attention to vinyl. After about 8 years of not having a working record player I finally broke down and got a new one and have been a little vinyl crazy these days. There's some great stuff being released for vinyl heads, lemme tell you!
So, let's finish this sucker out, shall we?
CLICK HERE TO VIEW PART 1 OF THE SUMMER GEEK GUIDE COVERING BLUS/DVDS, ART and GEEK APPAREL!
CLICK HERE TO VIEW PART 2 OF THE SUMMER GEEK GUIDE COVERING BOOKS and VIDEO GAMES!
TOYS & COLLECTIBLES
Cheap ($24.99 and under)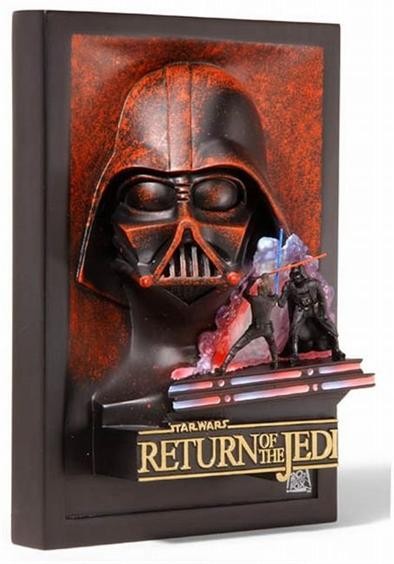 Code 3 Collectibles have put out some awesome 3D poster sculptures in the past (that end up going for a lot after they sell out, by the way). They've outdone themselves with this Jedi sculpture... I'll overlook the wrong title on that particular poster because it's badass and at a price point that's hard to say no to. $24.99.
PRE-ORDER, July 2014. The Clone Wars has turned me around on Star Wars pretty fully. I still am not the biggest fan of the prequels, but I've come to a sort of peace with them thanks mostly to The Clone Wars' filling out of that universe. Here is a Clone Wars Darth Maul bust bank, which hits next month. Feed Maul your change. He needs it. Them shiny new legs ain't cheap. $22.99.
Got a few Game of Thrones figures here. Dark Horse has put out these "Deluxe" figures from this fantastic show. I figured I'd feature Daenerys because you don't want to insult the Mother of Dragons. She is $20.21, Khal Drogo is $23.00, Ned Stark is $22.70, Jon Snow is $21.21 and Tyrion is $22.57, even though he looks nothing like Peter Dinklage.
Poor little Godzilla is all cooped up and needs you to set him free! Neca's toy stands 6" tall and over 12" from snout to tail when released from its plastic prison. $22.99.
I can't wait for Dawn of the Planet of the Apes. Rise ended up being one of the best surprises of 2011 and Matt Reeves' sequel looks frickin' great so far. You can prove you're friend to the apes by having your own war-painted Cesar toy. $22.62.
PRE-ORDER, August 2014. I'm not sure having Ace and Gary sitting on top of your monitor at work is the best idea, but goddamnit the Ambiguously Gay Duo need to fly free! $11.99.
Awwwww, isn't Pennywise so... um... cute? Quite possibly the best Funko POP Vinyl ever conceived. Who doesn't want a little child-murdering Spider-Clown in their home? Nobody I want to know, anyway. $10.23.
I got a string of Retro Toys being put out by Funko. They're called "Re-Action Figures" and aren't focused on the best likenesses or most points of articulation, but more on tickling a nostalgic nerve for geeks like you and me. Case in point this sweet Rocketeer. Sure, Billy's head looks weird, but if you ever pop him out of that plastic he's going to be wearing his helmet, right? I mean, it's The Rocketeer! The helmet is essential! $10.24.
Reaction has pair of Back to the Future toys hitting as well. This one's Marty, in case you do the opposite of most and skip all the pictures to read my brilliant writings. Marty is great, but somewhat incomplete without his pal... Great Scott! Look out below! (Psst, Marty is $19.99).
Jumping Gigawatts! The likeness on this figure is... confusing. Doc Brown via Easter Island, I guess. But the packaging is so fun and that's kind of what you want these figure for at the end of the day, right? $19.99.
PRE-ORDER, July 7th. Pulp Fiction toys! Can you imagine how mindblowing these would have been if you could have gone to Toys R Us in 1994 and pick up a Vincent Vega action figure? Reaction has you covered. Above is Vincent and below is Jules. Vincent can be pre-ordered for $10.99.
PRE-ORDER, July 7th. I remember seeing Pulp Fiction when it hit theaters in the fall of '94 and being blown away by every aspect of it, but mostly by this guy who played the hitman with the Jheri Curl. Sam Jackson made a career on this role after years of being a bit player. And now there's an old-school toy to mark that iconic role. Pre-order this toy or you'll suffer the wrath of a mushroom cloud layin' motherfucker, motherfucker! $10.99.
Of all the Reaction figures, the Alien one is not only the best looking toy, but it's also one of the few on this list that are actually currently available! He's actually part of a series, but if you only want one this is the one to get. If you want the series, check below. The alien by itself can be had for $12.99.
Moderate ($25.00-$70.99)
The whole ReAction concept began with a desire to replicate old Kenner designs for an abandoned Alien toy line. Here is that toy line. Included are five figures including the Alien, Ripley, Ash, Dallas and Kane in his space suit. Poor Yaphet Kotto and Veronica Cartwright. Left out in the cold once again... But that's sad. Let's celebrate those who made the cut! $59.95.
PRE-ORDER, June 28th. Hide your orange cats! If you'd rather have a Big Chap Alien figure that's more posable and looks more like the actual creature then Bandai's MonsterArts release is more for you. $47.58.
A Bruce the Shark bobblehead? TAKE ALL MY MONEY! $34.99.
Baby Raptor Jurassic Park bobblehead! So cute, but so deadly! Remember when this thing grows up it won't just hunt you, it'll eat you when you're still alive. So, short term ownership of this plastic bobblehead is recommend it. $34.99.
I put Cesar above, but if you want all three Apes figures released for the new Rise of the Planet of the Apes you can get them cheaper as a set than individually. And the set comes with Maurice, the coolest Orangutan to be showcased on the big screen since Clyde teamed up with Clint Eastwood. Aw, yeah! $49.99.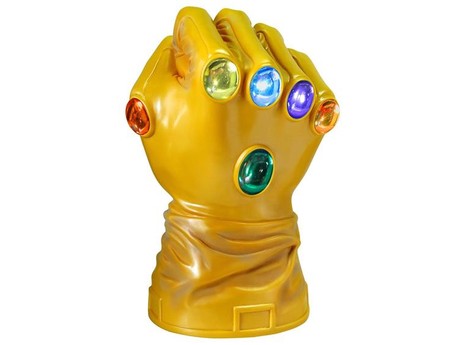 PRE-ORDER, sometime June 2014. Sure, it's just a repurposed Hulk hand, but you know you want your own Infinite Gauntlet. Don't try to deny it. We all know you're a huge geek. Let your geek flag fly! $29.99.
If I were a betting man, I'd say the Lego Ecto 1 set will be THE geek item of the summer. One, it's cool as hell and two, it's Lego, which is like meth for adults and children alike. With the movie being so good, Lego has never been so popular. Combine that with the 30th Anniversary of Ghostbusters, one of the most iconic and best blockbusters of the 1980s, and you have the perfect mixture of geekiness! $49.99.
If you want to start your own Jay Leno-like car collection in Lego form, then don't stop with the Ecto-1. Released late last year, the Lego DeLorean is ready to take you back to the future to help your fuck-up future-kids get out of the jam they're in! $27.99.
While on our Lego kick, I'm gonna feature a few sets from The Lego Movie. First up is Metalbeard's duel with a Micro-Manager! Let's face it, Metalbeard is the tits and you'd be lucky to have him on your shelf, so you might as well just give in and click the above picture and add him to your cart. $30.99.
Ah, the Super Cycle Chase. This set comes with the Super Cycle, Emmet, Wyldstyle and some Robo-SWAT dudes and their ride, of course. Are you a Master Builder? Probably not. You're probably a regular builder, but you never know! Give it a shot! $43.99.
This is probably my favorite of the Lego Movie sets. One, it comes with Lord Business (and Vitruvius, Ma and Pa Cop, Bizness Kitty and El Macho Wrestler) and two, there's so much stuff going on. Lots of customization options! $63.42.
We're not done with Legos yet. Earlier this year they put out a Rancor Pit set complete with Lego Jedi Luke and Rancor. More importantly the crying shirtless fat Rancor owner is included! $47.62.
Mynock attack Han Solo! I was always a big fan of this scene. For years that Mynock reveal made me jump out of my skin. Gentle Giant is behind this sweet mini-bust. $52.88.
Luke! In his sweet-ass Hoth snowspeeder pilot outfit! This mini-bust from Gentle Giant is limited, so scoop him up before he gets stomped by an AT-AT! $63.56.
I'm a big fan of Kotobukiya statues and the seem to have outdone themselves with this new ArtFX series entry. Avengers Hulk stands 10" tall and imported from Japan, this is a definitely a fantastic piece to help make your summer more awesome. I should have said your summer will be more smashable, shouldn't I? Damn, what a missed opportunity. Too bad there's no way to go back and change a thought. Oh, well. The ArtFX statue will run you $55.52.
Expensive ($71.00-$249.99)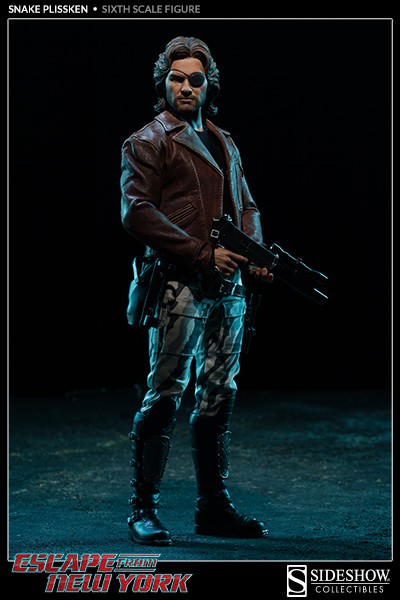 There are a lot of cool things in this section of the guide, but if I made a hard sell for anything in this price range it'd be this amazing Hot Toys Snake Plissken. The Sideshow Exclusive version is sold out, but don't let that deter you. It's cool, yes, but the only thing extra you get is a hand that holds the cassette tape in it. For the regular edition you get so many accessories that you won't miss that. For the money, this is the best item in the Expensive section of the list. The Kurt Russell likeness is incredible and let's face it... there's always going to be a great new Joker or RoboCop or Terminator figure out there. How many Snake Plisskens do we get? I remember it being mind-blowing when MacFarlane came out with his Escape From LA Snake. Hot Toys has them beat by a country mile here. I've had mine on pre-order since the hour it was announced. $159.99.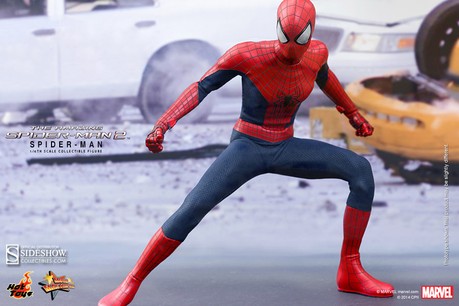 PRE-ORDER, September 2014. The Amazing Spider-Man 2 had 99 problems, but a costume ain't one. Spider-Man has never looked more comic book accurate than in that film, so naturally the upcoming Hot Toys release of their sixth scale figure caught my eye. Spidey comes with the regular costume as well as his puffy jacket and scarf, webs for swinging and shooting and a few different hand options (relaxed, tense, etc). $229.99.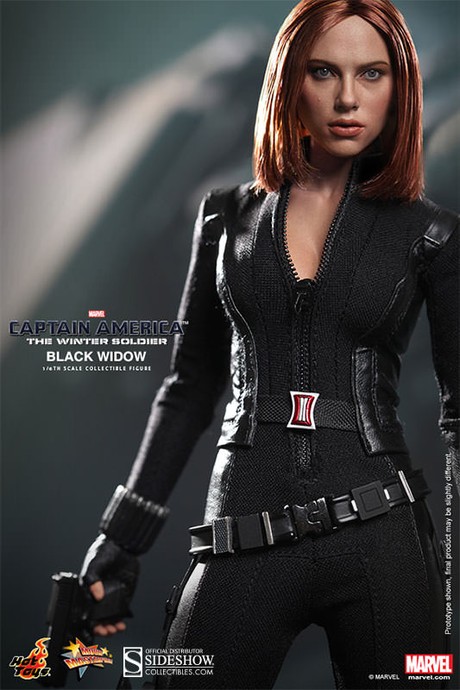 PRE-ORDER, August 2014. Cap 2 Black Widow is also on the docket this summer. Presented without comment as to not fall into the typical drooling fanboy trope. Don't want to be the subject of a Devin Faraci/Badass Digest article. $189.99.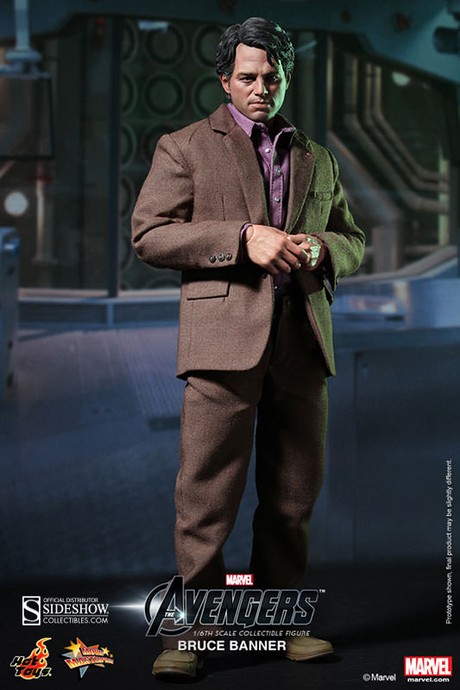 You know, there's not a lot of Bruce Banner toys or collectibles of any kind, really. The other guy always gets all the attention. If I had a bunch of money my house would be littered with these figures. I have the beginnings of a Character Actor toy collection (John Saxon Enter the Dragon, pretty much every British character actor from the Harry Potter films, etc) and Mr. Ruffalo would be a mighty fine addition to that collection. He's available right now for $189.99.
Here's Mr. War Machine! Standing at over 15" tall, this Sixth Scale ArtFX piece from Kotobukiya is a lot of bang for your buck. Maybe it's my affinity for the underdog, but I dig these secondary characters getting their time to shine. There'll always be 200 Iron Man/Tony Stark toys (as there should be), so it's good to see Rhodey get a little love. $100.55.
The Star Wars Black Series are like the dressed up version of the regular little figures. Taller, more detailed and in super fancy packaging. This is a whole set of four from Wave 3, which includes a Stormtrooper, Luke, Han and Ewan Obi-Wan. Don't run around trying to find them one by one at the different toy stores around town, pick them up as a complete group for $89.17.
PRE-ORDER, sometime June 2014! Wave 4 of the super fancy Star Wars Black Series hits very soon, includes Boba, a Clone Trooper, a Stormtrooper and whiny Anakin Skywalker. $79.99.
PRE-ORDER, October 30th. Somewhere on this planet those two intergalactic pals are hanging together again. Think about that shit and not geek out. I DARE YOU! Anyway, two in one type deal here. You get Chewie and Han. It's a long way off for the pre-order, but if this sucker sells out in advance there's going to be a lot of sorry geeks out there. $119.99.
PRE-ORDER, sometime June 2014! Yep, that's Star Wars Holiday Special Boba Fett. Made by Gentle Giant this cool hunka whateverthehelltheymadeitoutof is already starting to sell out at some online retailers. Cheapest I found it available is at BigBadToyStore where you can still jump on it before it sells out and becomes worth, like, $70 million. $124.99.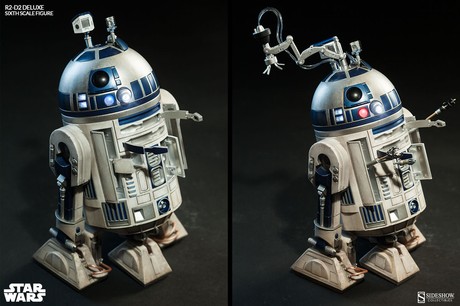 PRE-ORDER, December 2014. Another long lead pre-order, but it ships in time for Christmas and R2 looks great! Plus the Sideshow Exclusive version is still available, which gets you all the regular accessories plus the circular saw, laser welding and spacecraft linkage arms. Oh, and he lights up. Not bad for $149.99.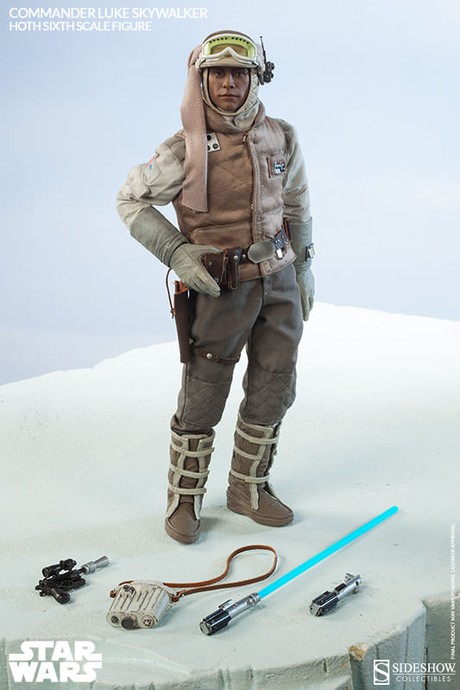 PRE-ORDER, October 2014. Hot Toys' Hoth Luke Skywalker is coming out this October. If you hurry and pre-order you can get the Sideshow Exclusive which is Luke's post Wampa encounter fucked up face, which kind of makes this sixth scale figure worth getting in the first place. So, if you want it, now's the time to throw down the credit card and get Messed Up Luke Face ™. $199.99.
PRE-ORDER, October 2014. A sixth scale Nathan Fillion... this is the rare geek furniture item that will likely be just as popular among lady geeks as guys, maybe more so. Cap'n Mal stands 12" tall and was constructed with real hands on access to the original costume props. Hell yeah! $179.99.
Space Battleship Argo (Yamoto) GX-64! It's big, it lights up and makes sounds! Calm down, breathe. You can still get it. Just click... $201.99.
Toynami celebrates the 30th Anniversary of Voltron with this big piece. He stands 11" tall, his eyes lights up and he is fully transformable! $239.95.
Neca's 18" Gypsy Danger. I'm not sure if there's a little Charlie Hunnam in there, but I'm going to go ahead and assume he is. It's just what he does when he doesn't have a gig. $104.95.
That's one big Bender. Standing at 24" this limited edition Shogun Bender will tear your shit up! No robo-stogies included. $185.30.
Oh my God, you can get your 24" Bender to fight your 24" Godzilla! And bring in Gypsy Danger and... oh shit, nerd meltdown just occurred. I'm going to need a minute... $75.99.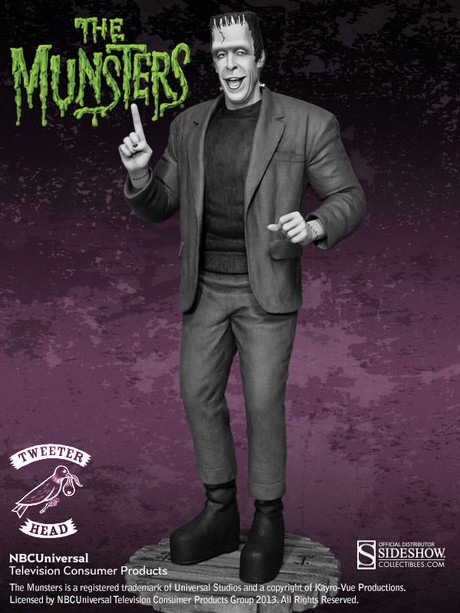 Herman Munster stands tall in this beautiful black and white (ie how I picture Herman in my brain theater) maquette. There's a color version as well, but fuck that. This is the one you want. Listen to me, you live longer. $224.99.
You can buy these 8" tall Batman 1966 collector's figures individually for about $25-$35 each, but why do that when you can have all four for less? Holy Deal, Batman! $89.99.
PRE-ORDER, August 2014. Julie Newmar's is Catwoman immortalized in this this sixth scale maquette. Insert Tex Avary wolf whistle here. $249.99.
This limited edition statue based on the iconic art by Jim Lee from HUSH is in high demand. Between when I started gathering items for this Guide and now it's sold out pretty much everywhere. What can I say? People love looking at Batman and Catwoman swapping spit. There's one left at Amazon. $249.94.
For the Khaleesi in your life there is no finer gift than these Dragon Eggs. They are displayed in a wooden box and rest on the finest silk. Slave Masters everywhere watch your ass! $99.99.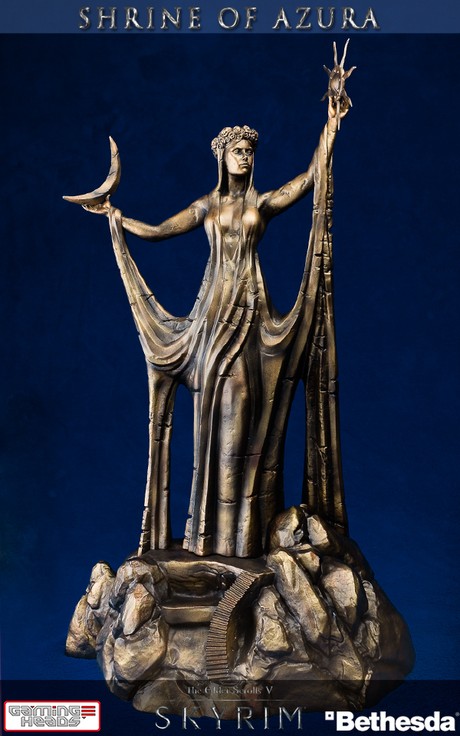 PRE-ORDER, Q4 2014! For you Elder Scrolls fans, this is the GamingHeads.com exclusive edition of the Shrine of Azura from Skyrim. The GamingHeads variant comes in a faux bronze finish. She is limited to 350 pieces and stands over 18" tall. $229.99.
Here's an off-kilter gift for a mythology buff or Marvel fan. Yep, that's Thor's hammer but more like it was described in them old books a cranky librarian had to blow dust off of before he'd let you read it. Anyway, it's made of real wood and metal and could probably smite an intruder if you should ever find yourself in a home invasion movie. $149.99.
Charles Band's Full Moon is still pimping their Puppetmaster franchise and this is the latest available direct from Full Moon's site: a glow-in-the-dark 1:1 replica of Blade. Ain't he a little cutie-pie! $200.00.
It's not a nerdy guide on AICN without some Portal toys. Above is ATLAS from Portal 2 in sixth scale format. P-Body is also available. These guys look really fancy, but word is they don't come with any goddamn cake and that pisses me off! ATLAS (above) is $199.99 and P-Body is also $199.99.
This one's for the Miyazaki freaks out there. That's a detailed recreation of the Bath House from Spirited Away. How about a little house for your big house? $231.59.
I don't know what a Metal Hybrid is (it sounds like some scary T-1000 shit), but I do know I love Fantasia and especially the Sorcerer Mickey sequence. This set comes with Mickey and a magical broomstick, both of which have different arms/hands to pose in different ways. Oh boy! $97.75.
I love this Sally statue. Limited to only 300 pieces, each one is hand painted and numbered. That's about all I have to say about that. $199.99.
This die-cast DeLorean from Back to the Future Part III isn't brand new, but it's cool and I decided I wanted to include it here. Why not? It's cool, it's metal and it travels through time. What else could you ask for? $84.99.
This rad Frankenstein comes from Bowen Designs and I love it. It's not the typical Karloff Frankenstein look, but still freaky. Just keep him away from fire (cigars, soup and friends are cool). $244.95.
A Forry Ackerman statue? How in the hell does this exist? MUST OWN! $149.99.
All my Lego fanatic friends have been losing their poop over this new Lego Simpsons House. I've seen twitpics, instagrams, texts and mail-by-pigeon updates on their progress as they construct this beast. Very cool, lots of little details and a huge sense of accomplishment when you finally get this sumbitch put together. Just remember to not be a villain and keep the Kragle away. $199.95.
PRE-ORDER, October 2014. These life-sized stunt prop replica Gremlins are awesome. I pitched in on one for my best bud, Kraken, one Christmas and it's so rad. This one is even cooler (don't tell Kraken I said that) because it's the creepy pervo Flasher Gremlin! Only 1000 of these will be made and they're life-sized, standing around 30" tall. It's the best early Valentines Day present... to yourself. Don't give this to a girl unless she's really, really, really, really cool. $239.99.
For The Super Rich Only ($250.00 and Up)
Tars Tarkas in the John Carter movie looked cool, but a bit too lean for my liking. Tharks are supposed to be thick, like giant green Schwarzeneggers. You know, more like the above statue! Based on Edgar Rice Burroughs' descriptions from the John Carter novels this limited edition Thark Statue stands 18" tall, is posable and just looks darn cool. There's only 100 of these guys produced and you can get him for $269.99.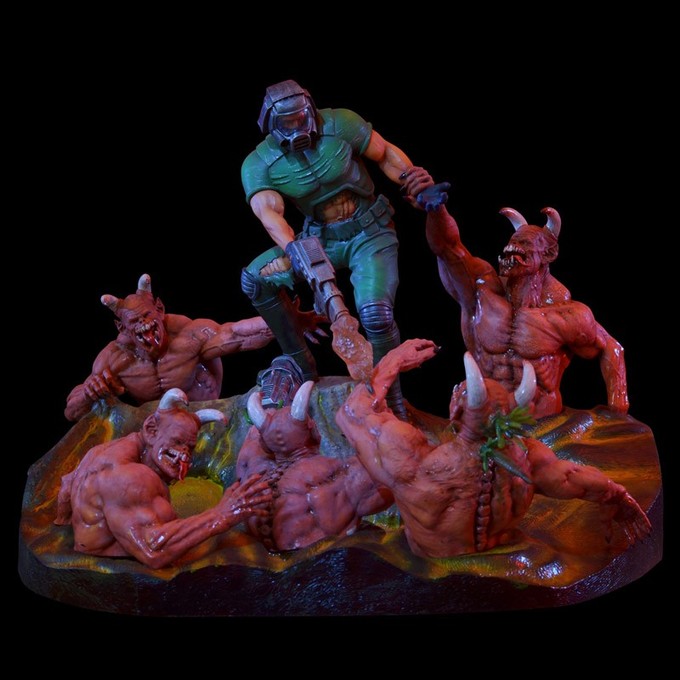 PRE-ORDER, Q4 2014. Bethesda has a big DOOM reboot on the way and I'm pumped. I vividly remember when Doom exploded onto the scene. My impressionable young mind was warped by this game and I'm psyched to see what Bethesda has in store with the revamp. Celebrating the game-changing original... well, game, Bethesda has a nifty hand-painted polystone statue that recreates the cover. Cool, eh? $375.00.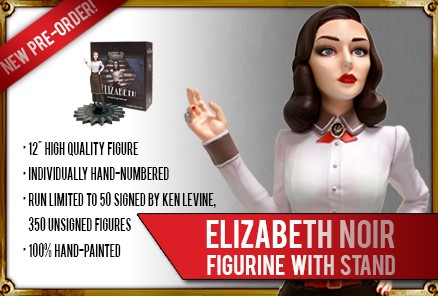 The Bioshock Infinite DLC includes a return to the iconic underwater city Rapture with a film noir twist. Elizabeth is done up all femme fatale style and Irrational Games has celebrated this new look with a limited edition statue. There are 350 of the regular edition and then 50 signed by Ken Levine. The regular runs you $250.00 and the Signed SE is $500.00.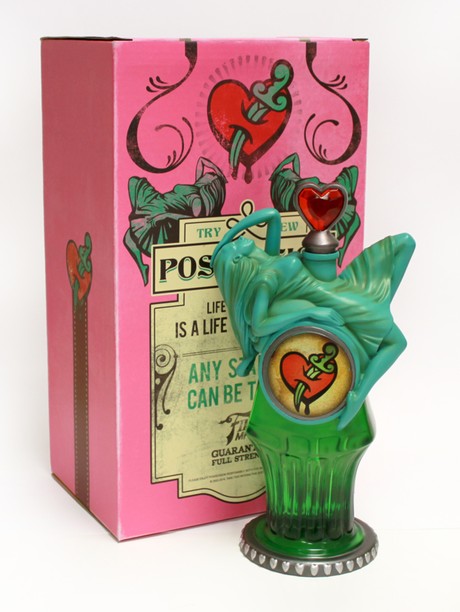 I'm a sucker for 1:1 video game props. Even more so than movie prop recreations. I guess it's because they don't ever exist in the real world in any form, but when I see these Bioshock Vigors I kind of freak out a little bit. The Possession Vigor was my go-to when playing Bioshock Infinite and this recreation direct from Irrational Games looks sweet as hell. I got one more to show you before I move on, but here's my favorite vigor from the game all fancy and real-like: $350.00.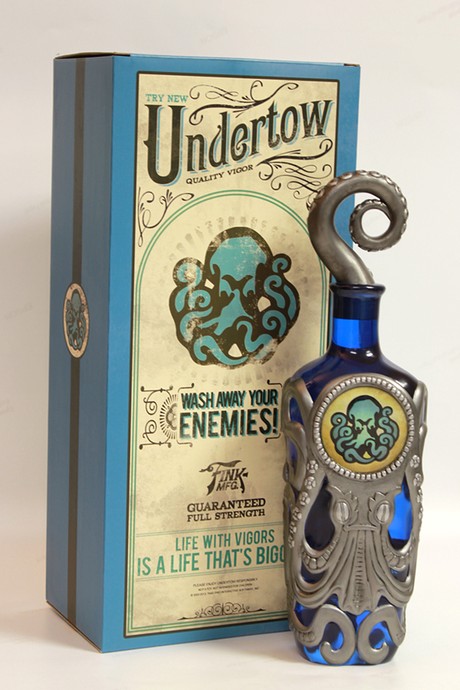 I didn't use Undertow very much in the game, but it is one of the coolest looking bottles, so I figured why not include it? Tentacles are always awesome... unless you're a schoolgirl in an anime movie. But almost always. This Vigor Bottle looks crazy cool. There's also Devil's Kiss, if you're so inclined! $350.00.
PRE-ORDER, July 23rd. Lara Croft was reimagined pretty damn well in her latest game. They pretty much decided to go early John McClane with her and run her through the ringer. She's a survivor, a fighter, and kicks a lot of ass before the game is through. That fighter is represented well in this new statue that stands 20" tall and sees release next month. $368.99.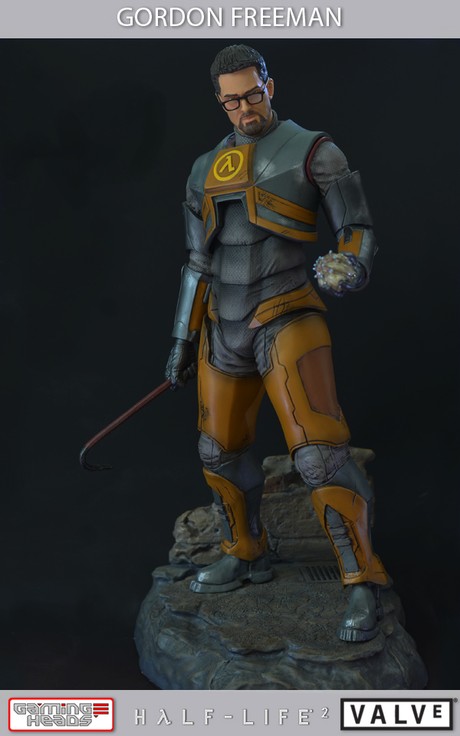 Gordon Freeman came out at the end of last year, but since we're on a video game statue kick, I couldn't resist throwing him in here. Mr. Freeman is the main character of the Half-Life games and wields a crowbar like nobody's business. Plus he's the rare video game character that actually looks like most of the people playing him... at least in the face, right? I could picture him working at a tech company and firing up the console/computer every night! Anyway, Gordon stands a quarter scale (20" tall) and will run you $309.58.
Earlier this year Sideshow put out a Premium Format version of Nathan Drake as seen in Uncharted 3. He looks cool jumping while holding a gun as you can see above. $349.99.
Just seeing that box alone makes everybody born from 1975-1985 do a little happy nostalgia dance. He-Man was a cornerstone to my childhood and no matter how my objective adult brain recoils at some of the blatant commercialization of that series now I'll always have a soft spot for it. This is a huge piece built based on the prototype of the original early '80s Mattel toy. I remember my mom selling my Castle Grayskull along with most of my He-Man toys when I was 12 and we had to move from California to Texas. I wonder how much that stuff would be worth today... Who knows? But I do know this one costs a whopping $399.99.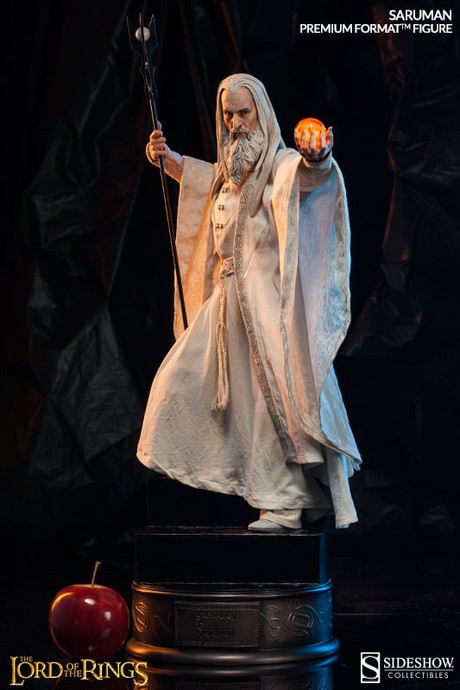 PRE-ORDER, October 2014. At the time of this writing there's less than 90 left in the Sideshow pre-order for this frankly jaw-dropping Saruman Premium Format Statue. He stands over two feet tall, holding his wizard's staff in one hand and the Palantir in the other. Oh, and the Palantir lights up. How sweet is that? Nothing wrong with have a statue of Christopher Lee in your house, even if he is working with the Dark Lord. $399.99.
PRE-ORDER, sometime June 2014! Kate! I mean, Tauriel! Everybody's favorite dwarf-loving red-headed Elf lady is immortalized in this sweet statue from Weta Collectibles. I always love the stuff from Weta because you know that the very people who were involved in actually bringing these characters to life worked on the geek furniture you're buying. Adds another dimension of awesome to them, doesn't it? $274.99.
PRE-ORDER, June 2014. That's a 1:1 prop replica of King Thranduil's sword from the last Hobbit flick. It's an elegant way to defend your home from intruders, whether they're mischievous little monsters or scary people in animal masks. $259.99.
Here's Jon Snow and his faithful companion... I think his name is Wolfie... no, Whitey... no, Cujo... Calm down, GoTers, I know it's Ghost. Just having some fun, gosh! Anyway, Jon Snow and Ghost will protect all four of your walls in whatever room you put him in. Buy him or you know nuffin'. $285.00.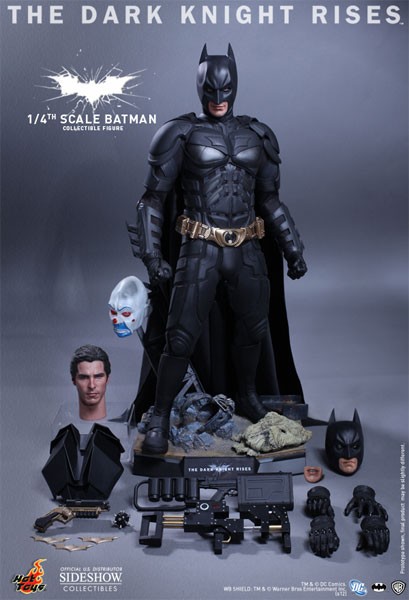 Technically this is a The Dark Knight Rises figure from Hot Toys, but if you were as dissatisfied with that movie as I was there's plenty of accessories that can make it look like it's from The Dark Knight (the Joker bank robbery mask and the Sonar Light Up Eyes head, which actually light up, etc). The Christian Bale likeness is crazy good and this is also bigger than most Hot Toys figures, which are typically sixth-scale. This one's quarter scale, which means it's a full six inches bigger than most of Hot Toys' stuff. $464.99.
The difference between this Super Alloy release of the Mark VII Iron Man armor and cool stuff like Hot Toys' version is that this one is almost completely crafted from die-cast metal instead of plastic. This sixth-scale figure comes with a remote to turn the lights on and off at will and it's Hall of Armor slot, so if you collect more of the armors there's an automatic cohesive cool way to display them all! $449.99.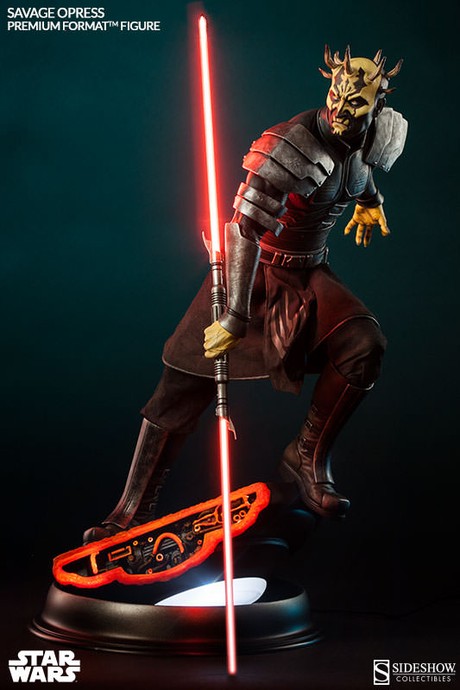 PRE-ORDER, November 2014! Items like this premium format statue of The Clone Wars' Savage Opress are why I pulled the trigger on this Summer Guide. When I first started looking at stuff for the guide he was just announced and now as I write up the Toys/Collectibles section there are less than 70 left in this pre-order. It's a gorgeous statue, standing 22" tall and with a light-up base and saber so it looks like he just freshly cut that weird thing he's standing on. Darth Maul's bro finally gets some time to shine! Literally! $399.99.
Jedi Knight Luke Skywalker looks a little funky here, but I'm a sucker for the green-sabered ROTJ visage of Luke. Definitely the boy at his most iconic! This is a cold-cast statue from Attakus that stands 14.5 inches tall and is limited to only 1500 pieces worldwide. $399.99.
GEEK HOUSEWARES
Cheap ($24.99 and under)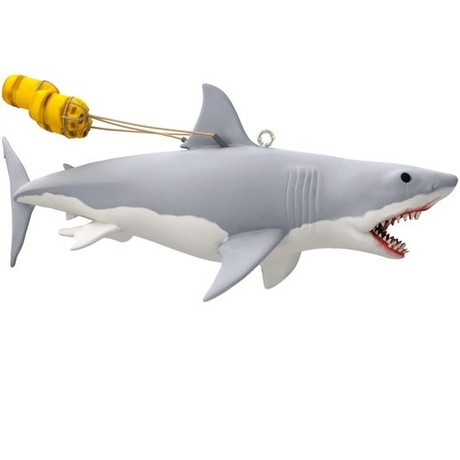 I know it's weird putting Christmas stuff in a Summer Guide, but goddamnit it's Bruce and it plays the Jaws theme. Hallmark is putting out A LOT of geeky ornaments out for this holiday season and for whatever reason they've released two of the coolest already. First is Jaws with barrels ("He can't be put on the Christmas Tree with three barrels on 'im. Not with three we can't!") and the next is below. But seriously. Jaws Christmas ornament. Let that soak in a bit. $17.95.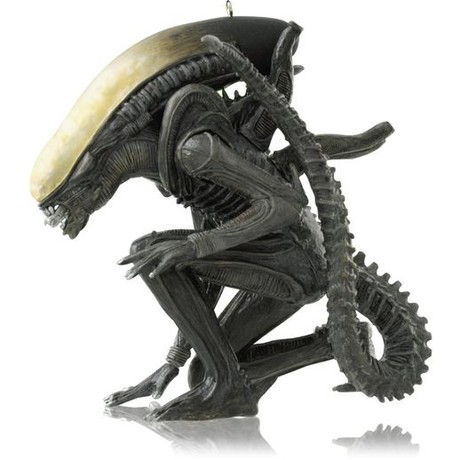 Alien on your Christmas tree! The Big Chap clear-domed full-on Giger (rest in peace) designed Alien. He doesn't make any sounds or anything, but that's as it should be. That mofo's silent and scary and will pull you into vent shaft if you don't put him on your tree! PS, if your cat is orange, don't buy this. Trust me. $17.95.
Do you have any bottles that need opening? This Xenomorph can help! Contrary to popular belief, not all Aliens are evil. Some just want to make an honest buck at an honest job, like popping bottlecaps off your beers or Mexican cokes. $12.59.
R2D2 has been many things in the world of Star Wars merchandise, but a series of measuring cups... that's something new. And strangely attractive to this homeowner who fancies himself a minor (very minor) cook. R2 breaks down into four different measuring cups. 1 cup, ½ cup, 1/3 cup and ¼ cup. Oh, and he'll project the Princess Leia message if you get the recipe just right. I might have made that last one up... $19.99.
Have you ever been cutting your pizza and said, "You know what this experience is missing? A beeping R2D2!" Well, then I have the item for you! This R2 pizza cutter knows when you're pressing down on the blade (like when cutting that pizza we were talking about earlier) and will talk you through the process. Pretty neat. $17.49.
Join the above Star Wars cooking instruments with this Darth Vader and Stormtrooper Salt and Pepper shaker set and your transition to the geek side will be complete! Search your feelings, you know it to be true. $17.34.
If you want to go classy with your Star Wars merch then these golf club covers are for you. And by classy I mean rich, but same difference, I guess. You have your choice of Vader, Yoda, Chewie, Stormtrooper and R2. It strikes me that if they made Caddyshack today, the Rodney Dangerfield character would totally have these... and probably be playing Daft Punk from his fancy golf bag instead of Journey. Anyway, they're $24.99ea or $74.97 for the set.
Do you want to ride in style? Do you want to protect your car seat with the Dark Side? How about a Darth Vader Seat cover? By the way, if you decide to buy this read the small print... there's some shit in there about air bags not going off if you have a certain type of car. Don't die for your geek-out, please. $13.58.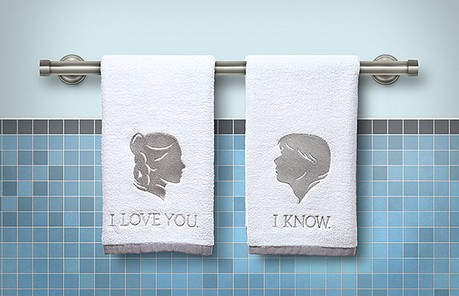 This is such a dick move and I'm sorry, but I'm including these sweet Han and Leia hand towels even though I know you can't buy them. They were available when I was researching and now as I gather up all the fun stuff I found and get them written/coded/photo'd, etc these sweet-ass I Love You/I Know matching hand towels are gone. That's happened more than a few times in this guide already and I usually just delete the entry, but I couldn't delete these because they look so damn good. On the plus side, they are a ThinkGeek exclusive and there's option to sign up to be emailed if and when they get back in stock, so do that and you could still get some. Or go to eBay and pay double the price if you want 'em so badly, but whatever you do, please forgive me for not having the strength to excise this item completely from the guide. $19.99 if they were there.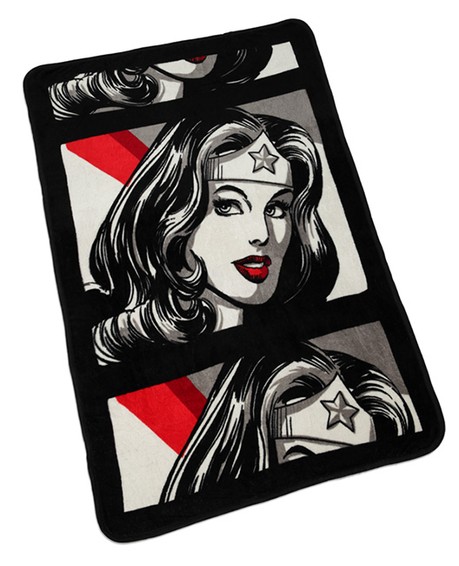 Since it's summer time all you outdoorsy type people will go on picnics and hikes and stuff, right? I'm asking because all I do in the Texas summer is run from air conditioned house to air conditioned car to air conditioned movie theater and back again. I suppose you need a throw blanket when you do outdoorsy things, so why not this noir style Wonder Woman blanket? The ladies will know you're one of the good guys if you support Team Wonder Woman. Or point and laugh because most outdoorsy people aren't big comic book fans, but that's just an assumption since like I said, I'm not one of those. $18.14.
I honestly didn't know what section to put this item. It's called Transforming Hulk and you just add water and watch him slowly hulk out over a few days, breaking through his... chamber? Gray box? Whatever it is, he breaks through it with the power of science! So, not really a toy... I guess geek house stuffs is as close to right as I'm going to get. Hulk smash puny gray thing! $13.99.
It's not a Guide on AICN without some kind of weird silicone tray that makes geeky ice cubes. This time it's big ol' Iron Man heads that you can having cooling your delicious beverage of choice. Downey would approve! $11.94.
Oh, shit! We're not done with nerdy ice cubes yet! For you Firefly/Serenity fans, sink Captain Mal's ship into your soda or adult beverage for just $6.99.
If you don't find the concept of Ian McKellen and Christopher Lee ceramic salt and pepper shakers kind of amazing then you and me probably can't be best friends. Friends, sure... they're just salt and pepper shakers, afterall, but the BFF charm bracelets won't happen, sad to say. Or should I say, they... shall not... come to pass!!! I'm so sorry... $15.20 for the dueling wizards and for you romantic types there's also Arwen and Aragorn K-I-S-S-I-N-G for $15.99.
Godzilla on your laptop or wall or window or car or whatever the hell it can stick to and make look cool! For this cheap of a price you do what you want. Hell, buy 5 of them and experiment! Bathroom mirror, neighborhood stop sign, bedroom window, refrigerator... wait, that stop sign thing, that's probably illegal. Don't do that one. But the other things are okay. $3.89.
Why use a boring old pen and pad when you can deliver us up the bomb? Looks a tad cumbersome, but who cares? It's a pen that is also a bomb and a notepad that is a cartoon explosion! The only way it'd be cooler is if there was a little Slim Pickens riding it. $14.42.
If you didn't think flowers could out-creep zombies then I give you this singing, dancing sunflower from that addictive as hell Plants Vs. Zombies game! It's the smile, man. It's like the little bastard knows every secret you hide deep down where you think no one will ever find it. This little guy is currently on sale for the low low price of $9.99.
Don't you hate it when portable speakers just look like boring old portable speakers? Not this one, by Jim. This one looks like Kenny from South Park! When he dies, you can recharge him and bring him back to life, just like the real Kenny! Works with all manners of smart phones and pad-like devices! $19.88.
Wax seal Game of Thrones coasters! Rest your goblet on any of the house sigils you wish, although I wouldn't trust the Lannister coaster for your wine and the House Stark sigil isn't the best for your beer unless you like it without its head. See what I did there? $19.99.
Moderate ($25.00-$70.99)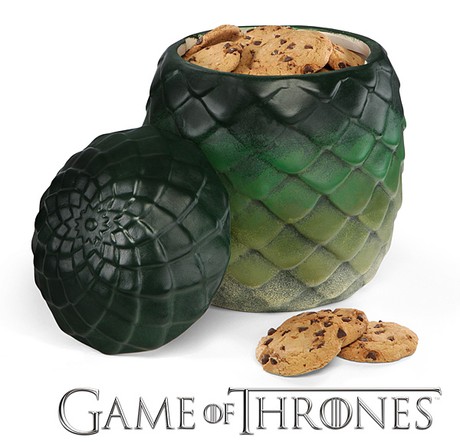 DRAGON EGG COOKIE JAR! Dragon. Egg. Cookie. Jar. Why are the Gods so good to us? $29.99.
This is quite possibly the nerdiest thing you can have in your bathroom and I love it. A TARDIS shower rack. I'm not even all that initiated into the Doctor Who fan circle just yet and even I want to order it just because of how balls-out nerdy it is! $64.95.
Here's a My Neighbor Totoro key hanger. Didn't ever think you'd ever want something geeky to hang your car keys on, did you? Well, now that you know this exists you must have it or you'll just dddddiiiiiiieeeeee! $38.40.
Planet plates! All eight of the planets in our solar system are represented, although I still think they should have given Pluto like a side plate or something. I mean, I just feel bad for the little guy. It's one thing to have never been a planet, but to have the title stripped just kind of breaks my heart. Still, respect to the actual planets for being cool enough to be served at nerdy dinner parties. $38.95.
PRE-ORDER, July 2014! If you're going to make a Darth Vader desk fan then this moment from The Empire Strikes Back is the absolute perfect way to build said desk fan. With the combined strength of your wallet and your computer you can rock this desk lamp to keep you cool with the power of the dark side of the force. $34.99.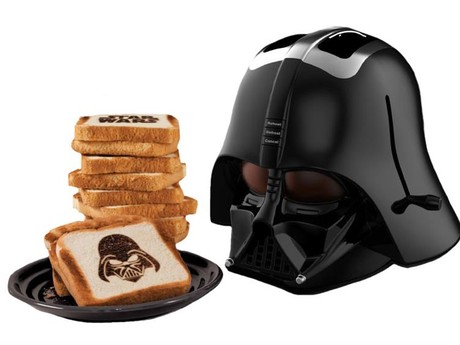 PRE-ORDER, July 2014! The Darth Vader desk lamp keeps you cool and the Darth Vader toaster will keep you warm... or at least your bread. Think about this for a second. We live in a world where you can feed bread into Darth Vader's head and after a minute or two you get his image toasted on it. We invented that, as a species. Why the hell haven't we cracked this DNA therapy thing so we can all live for ever? $44.99.
I suppose technically this Yoda Candy Bowl Holder was made for Halloween parties and the such, but who's to say he has to be hold candy in that bowl? I don't see that written into law anywhere! He's multi-seasonal. Picture Yoda holding a bowl of Easter Eggs, Mashed Potatoes... um... candy... and... I don't know, car keys for swingers parties. My point is he can be for any season. Luminous being, is he. His crude matter in this case is foam and he is a perfect little helper. $25.08.
Okay, those mad geniuses at ThinkGeek have outdone themselves this time. This little R2 unit fits into your car's cup holder and plugs into your lighter socket so you can charge two USB style devices (smart phones, tablets, GPS, whatever) at once through R2 himself. His eye lights up, his head spins and he happily beeps when given power and when you connect your battery-drained device to him! I think we can all retire from trying to invent cool fun new things because this is about as awesome as we get as a species. $39.99.
Expensive ($71.00-$249.99)
Do you love lamps in general? Yes, Brick... I know you love lamp, but I'm talking to the rest of the good people out there. Then you'll love this lamp. Why get in the middle of that war for the Iron Throne when you can just bring that throne to your house and have it light up your living room? This is a super cool and super geeky lamp. Love it! $71.54.
MUSIC
Cheap ($24.99 and under)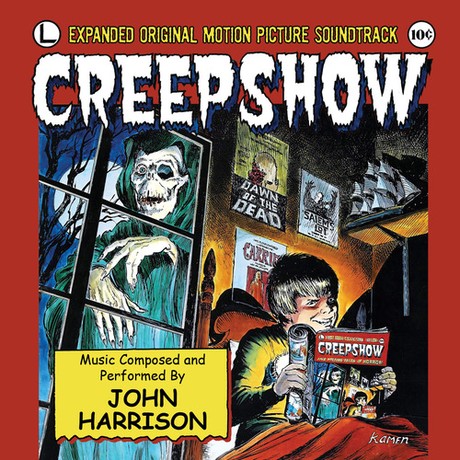 John Harrison's Creepshow score finally comes back into print courtesy of La-La Land Records! This is a limited edition release that features the full score from the film as well as first-time ever release of the music library cues, including the full Don't Let Go song from the Father's Day segment. $19.98.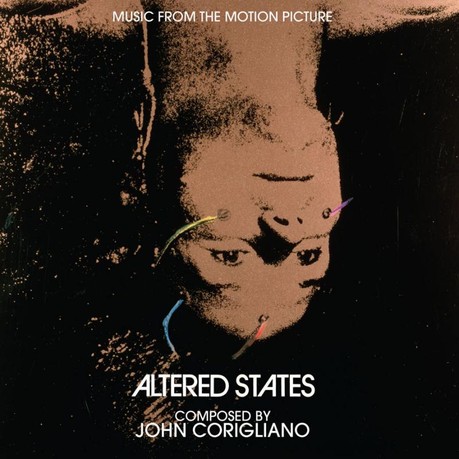 Also new to soundtrack shelves is this re-issue of John Corigliano's Altered States score. Lala Land remastered this release, so it has never sounded better. A must for any Ken Russell or William Hurt's bare ass fan out there. $15.98.
I think I put this one on last year's Holiday Guide as a pre-order, but now it's out and you can order it right now and have it, like, in a few days or something. I don't know where you live. It could take a while to ship. Point is, the full score from the first Police Academy film has come out from La-La Land Records. That's one memorable score. Don't get too many comedy scores you can hum on cue anymore. MOVE IT, MOVE IT, MOVE IT on over to LLL and pick it up for $19.98.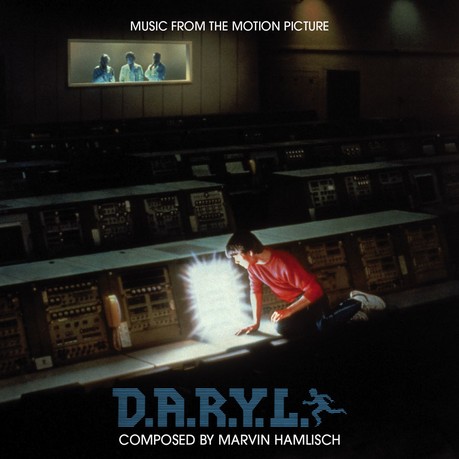 DARYL! I have such nostalgia for this movie. Between this, Frankenweenie and The Neverending Story I was probably Barret Oliver's biggest fan. Now we can finally have Marvin Hamlisch's score for this often over-looked '80s family flick. $19.98.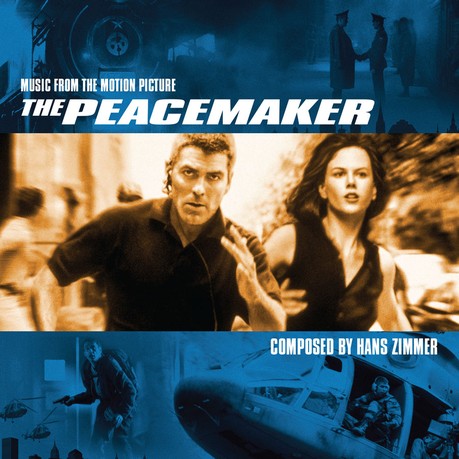 Ah, The Peacemaker! It's not really the best movie in the world, but it did kick off Dreamworks' live action run of films. Hans Zimmer's score gets a makeover from Lala Land Records in a 2-disc set that contains over 150 minutes of cues. $24.98.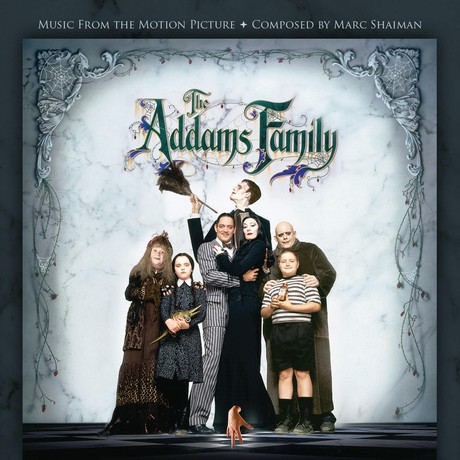 PRE-ORDER, June 24th! Man, I had such a crush on Christina Ricci's Wednesday Addams... and it's not creepy because we're the same age. I don't have a crush on Wednesday Addams NOW, so put the those shocked eyebrows down. Marc Shaiman's Addams Family score is a great one and sees a super fancy Lala Land release next week. Limited to 3000 units, this release is remastered and even includes never before released tracks that were recorded but cut from the film. There's no dedicated landing page for it yet, but if you click over to Lala Land's site next Tuesday you'll see it. Oh, and if you're one of the first 100 orders your CD comes autographed by Marc Shaiman. Not a bad deal for $19.98.
Good evening. This release is a couple years old, but I saw it when researching for this guide and couldn't help but include it. I was just as obsessed with Alfred Hitchcock Presents as I was with Twilight Zone when I was a kid. This CD set is 2 discs worth of Bernard Hermann's amazing scores for the show, many of them unreleased. Now imagine Funeral March of the Marionette and click over and buy this, for goodness sake. $24.99.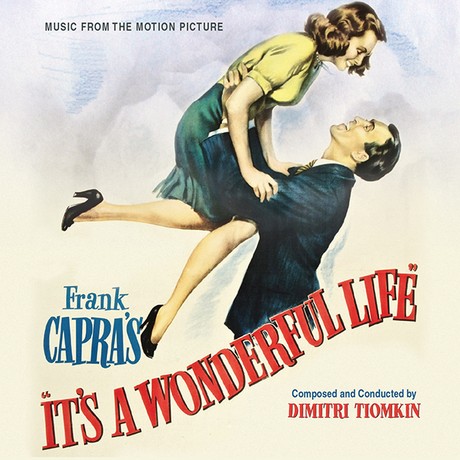 As hard as it is to believe, this is actually debut of the complete Dimitri Tiomkin's It's A Wonderful Life score. Apparently Frank Capra cut much of it before release and even plugged in scores written for other films in its place. Crazy, right? But now Tiomkin's score gets a new life. Only 1200 copies of this were printed and you can get yours for $19.95.
Bill Conti teams up with Sly Stallone again for this score for Lock Up. Conti didn't turn in a score as memorable as his Gonna Fly Now Rocky track, but the man was a master and knew what he was doing. This score can be had for $20.95.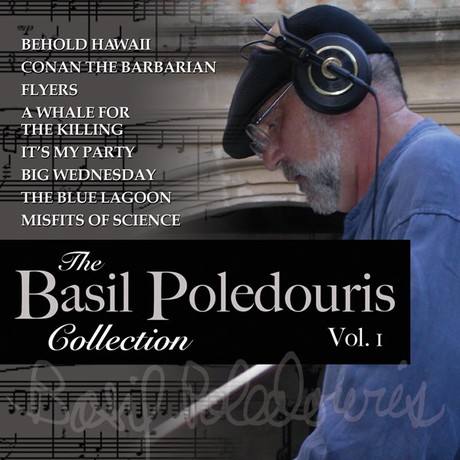 Basil Poledouris is a master and this release is interesting because it contains much of his music that never saw release because it was for an IMAX release or just not as popular as Conan or Big Wednesday. In this release there are "new recordings" of his more famous tracks (not sure how much I like that), but the rest of his stuff is original tracks from the maestro himself! $19.95.
Alexandre Desplat's Godzilla 2014 score is moody as hell. I would have liked it a tad more adventure-y myself, but you can't deny it's an effective score that really builds the film to the insanity of the last act. If you buy the CD from Amazon you get a free digital copy of the soundtrack as well! $11.88.
And now for something completely different. Desplat's range is evident in his two big films this summer. We just took a look at Godzilla and now here's the beautiful Grand Budapest Hotel music. Desplat and Wes Anderson is such a delightful team up. I've loved all their collaborations so far and Grand Budapest is right up there! $10.00.
PRE-ORDER, July 11th! I was just thinking of how unsettling Jeff Russo's score was while watching the season finale of FARGO just this morning. It's an incredible show that I maaaay like even more than the movie (don't tell Joel and Ethan I said that) and Russo's score is a big reason the show works. $11.88.
While I don't think any of the X-films' scores came close to the '90s Animated Show's music, John Ottman did a fantastic job with this score. $11.88.
Christophe Beck did a bang up job with the score for Edge of Tomorrow (aka the best summer movie not supported by the masses in this year of our lord, 2014). It's a pumping score that matches the exciting, yet borderline humorous tone of the film itself! This one's gonna get a lot of play over the years from yours truly. $9.99.
I really loved Captain America: The Winter Soldier. The decision to go political thriller was genius and the movie is just so damned fun. The first Cap film and The Avengers probably have the best scores of any of the MCU films, but this score by Henry Jackman is definitely a great companion to the film. It can be yours for $19.99.
PRE-ORDER, July 29th! I don't think I've heard a note of Tyler Bates' score for Guardians of the Galaxy, unless some of it has made it into the trailers, but I love Bates's work and I'm so goddamn excited for Guardians that I'm going to ahead and throw that pre-order in here. $17.42.
I'm throwing this in here sight unseen (or sound unheard... does that work?) because I've holed myself up these last couple of weeks focused only on finishing this guide, so I've missed the flick. But John Powell is a bang up composer (his BOLT score was superb) and word on the geek street is this score is awesome. Can't wait to hear it and see the flick, for that matter. It's cheap right now and you get a digital copy of the soundtrack when you buy from Amazon. $10.00.
From a trained dragon to a greedy dragon! This is the fancy 2-disc release of Howard Shore's score for Peter Jackson's THE HOBBIT: THE DESOLATION OF SMAUG. Shore's Middle Earth music is always a joy and this release is no different. $19.50.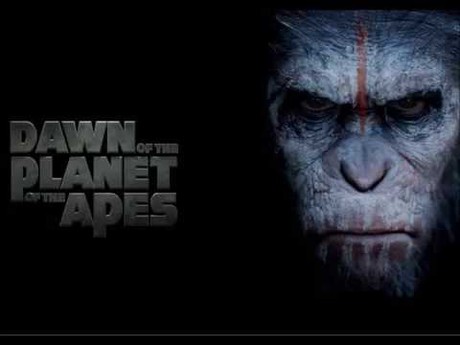 PRE-ORDER, July 8th! Again, I don't know if I've heard a lick of score from this film that'll actually be in the movie and not just the marketing materials, but it's Michael Giacchino doing a Planet of the Apes score! If it's anything less than stellar I'm going to be crushed. You hear me, Giacchino! Crushed! $11.99.
Now this is perfect music for you two or three AICN readers who work out regularly. The Raid 2's pulsing electronica score really gets the heart pumping! $11.79.
PRE-ORDER, June 24th! Disney is kicking off a series of anniversary related scores with this Lion King release. Called The Legacy Collection, the soundtracks will feature special goodies never released. For The Lion King there's 30 minutes of never before released score. The two-disc set includes the music numbers and the actual orchestral score! $14.88.
PRE-ORDER, July 22nd! Got A Girl is Mary Elizabeth Winstead's duo group and they're putting out an album called I Love You But I Must Drive Off This Cliff Now. I haven't heard it, don't know their sound together, but I do know that Miss Winstead is very talented and if she's as good of a singer as she is an on-screen presence then the world's in danger of being taken over by her. $12.56.
PRE-ORDER, July 15th! It is not known what is on Weird Al's latest album, which songs he will be parodying or what other secret zaniness he may have in store, but if Weird Al hasn't earned your blind faith $12 by now then I'm sad to say that you're probably lost forever and ever and ever. Long live Weird Al! $11.96.
Moderate ($25.00-$70.99)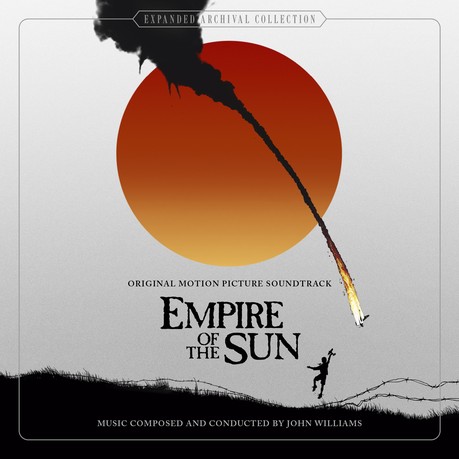 PRE-ORDER, June 24th. This is one of the most exciting Soundtrack releases this summer. John Williams' Empire of the Sun score is incredible and Lala Land looks to have done it up right! You get the full remastered score, including never before released cues, as well as a second disc filled with alternate cues and unreleased music. Supervised by John Williams and the Beard himself, this is a must own for any Spielberg fanatic. The CD is released next Tuesday, June 24th and 12pm PST. There's no dedicated landing page for it yet, but if you click over to Lala Land's site next Tuesday you'll see it. $29.98.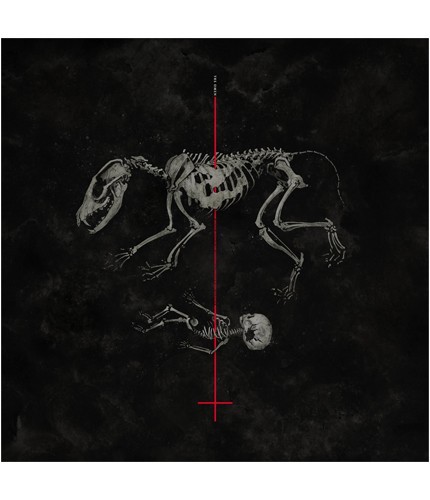 Gonna kick off the LPs with a hell of a score from one of my all-time favorite composers, Mr. Jerry Goldsmith. Mondo put out this great limited edition pressing and surprisingly it's still available! A few of their LPs are, which is great news for vinyl collectors and super geks everywhere. $25.00.
Paranorman is already growing in popularity since release. It's a bit ahead of its time (the gay character in the movie doesn't cause anyone to bat an eye) and frankly features gorgeous stop motion animation. And a fantastic score, which the folks at Mondo have put out in this limited vinyl pressing! What's double cool about these Mondo releases is that they randomly insert their variants. Here you can either get the regular black wax or transparent highlighter yellow variant. You can spin Jon Brion's great score for only $30.00.
More stop motion awesomeness in vinyl! Coraline is such a great, safely creepy flick for families and Bruno Coulais' score is a fantastic compliment to bizarre imagery on display. Mondo's 2XLP gatefold release can be had for $32.00.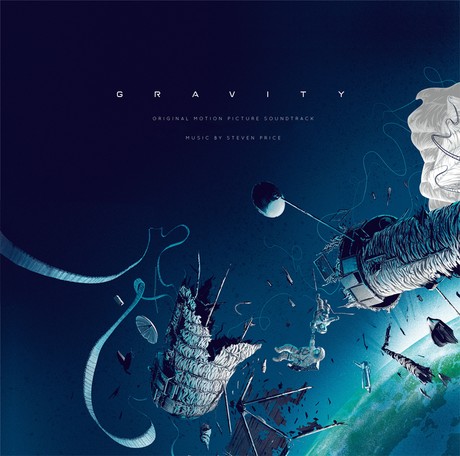 PRE-ORDER, June 2014! Steven Price's Gravity score is coming to Mondo LP! It's on pre-order, but you can lock it in by clicking that gorgeous Kevin Tong cover above. $30.00.
CONTEST CONTEST CONTEST CONTEST CONTEST CONTEST!!!!!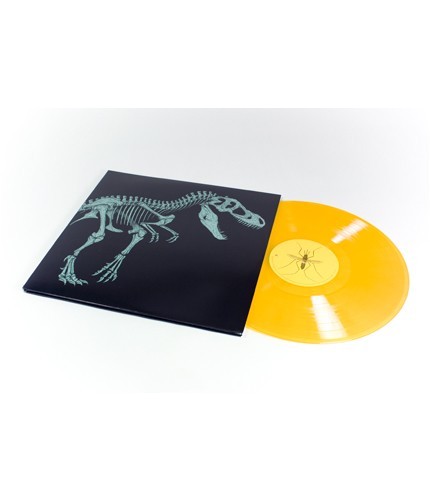 Mondo releasing John Williams' Iconic Jurassic Park score on vinyl is a dream come true. I have good news and bad news. What do you want first? Bad news? Okay. It's sold out. Like, way, way, way sold out. No, wait... don't cry. I said there's good news, too. I have a copy to give away, so one lucky reader of this Summer Gift Guide is going to be a very happy camper. I'm going to pick at random sometime between right this very minute and Sunday, June 22nd at noon CST. To enter all you have to do is send an email to this address with the subject line CLEVER GIRL and your shipping address should you win. Sorry, international readers, but this contest is only available to North America folks. Good luck!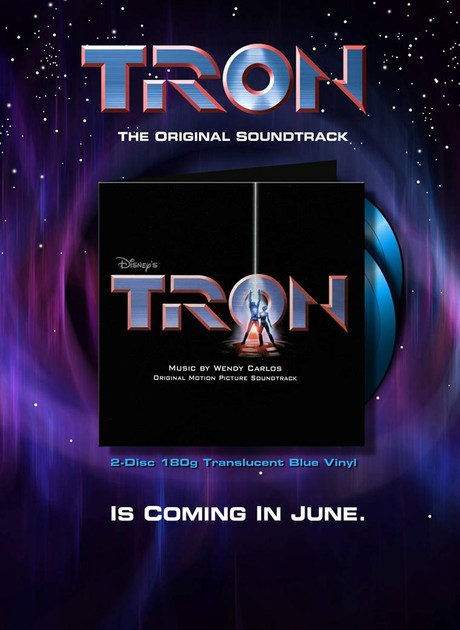 PRE-ORDER, July 1st! This is a hell of a cool classic soundtrack release as well. Wendy Carlos' iconic Tron score is set to hit vinyl in this limited edition transparent blue 2XLP set from Audio Fidelity. Yes, it includes Journey's "1990's Theme." Any movie geek/vinyl collector will want to jump on this release forthwith! $42.85.
Death Waltz Records has been doing great work recently and they've got some sweet stuff out this summer. Let's start with this special vinyl release of the score for Slumber Party Massacre! The crazy synth soundtrack from Ralph Jones is certainly influenced by Carpenter (or is making fun of it, I still can't really tell) and is a must for any '80s genre lover and vinyl snob. $38.00.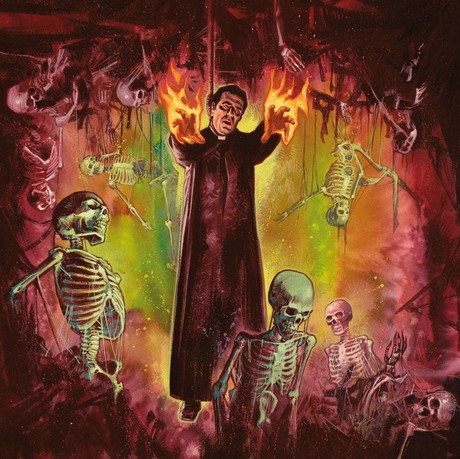 PRE-ORDER, June/July 2014! My favorite Lucio Fulci movie, City of the Living Dead, gets the Death Waltz LP treatment very soon. Look at that cover! It's a thinga beauty, I tells ya'. Fabio Frizzi's score to City of the Living Dead is just as batshit insane as the film itself. Very, very cool release. The link above (and below) is direct to Death Waltz, but US buyers might want to bookmark Light In The Attic, where you can get a better deal on the imported vinyl from Death Waltz. Through Death Waltz (before shipping) it'll run you £17 or $28-ish US..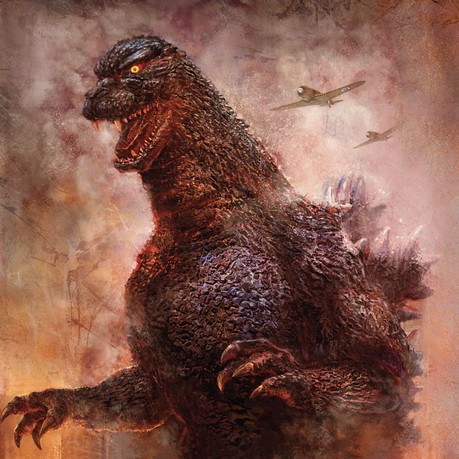 PRE-ORDER, June 21st! Got bad news for my American friends on this one. Death Waltz is putting out a rad vinyl of the 1954 Godzilla soundtrack, but due to licensing bullshits they can't sell to the US. So, hopefully your friend up in Canada is willing to have it shipped to them. Do you have a friend in Canada? Doesn't everybody? They're a really friendly people. For the rest of you folks in other parts of the world Godzilla goes on sale at a random time June 21st and will run you £22.00..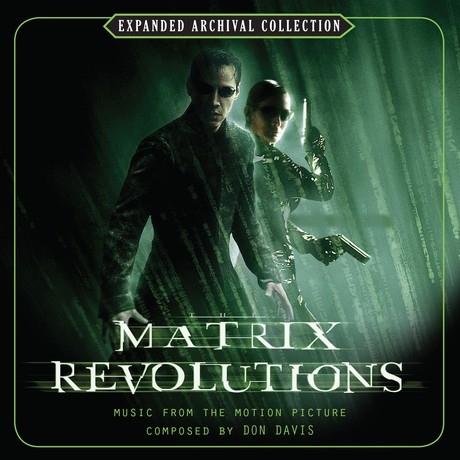 Here's a CD release from Lala Land of Don Davis' Matrix Revolutions score. 2 CDs, over 2 hours of music, including stuff that was axed from the final film and never saw the light of day. $29.98.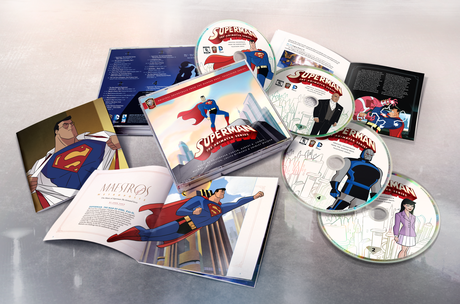 Paul Dini and Bruce Timm turned their attention to Superman in much the same way that they did Batman for his very own Animated Series and Lala Land has this 4 disc set to celebrate that collaboration! Batman: The Animated Series regulars Shirley Walker, Kristopher Carter, Harvey R. Cohen, Michael McCuistion and Lolita Ritmanis composed the music for the Superman series and their work is compiled here in over 5 hours of music on 4 CDs. $59.98.
For The Super Rich Only ($250.00 and Up)
PRE-ORDER, September 9th! Hey, didn't they just release all these Beatles things a few years ago? And didn't they make a big deal about the Mono versions? They sure did, but this Vinyl set is something wholly different. The releases a few years back were off of digital masters and this limited LP box set was remastered from the original analogue source. The records were created without any digital intermediate, using the very same techniques they would have in the '60s and even cut the records using a 1980s-era lathe. The aim was to really blow the socks off audiophiles and if you're going to do that with any group then it has to be The Beatles. The box set comes with 11 full records on 14 LPs and an exclusive hardbound book. Included are Please Please Me, With the Beatles, A Hard Day's Night, Beatles For Sale, Help!, Rubber Soul, Revolver, Sgt. Pepper's, Magical Mystery Tour, The Beatles (aka The White Album) and the 3-LP Mono Masters. I assume Yellow Submarine, Abbey Road and Let It Be aren't included because they were recorded in Stereo. I hear they will be releasing each record individually, but you can get the whole she-bang in this collectible box set for $409.16.
CONTEST CONTEST CONTEST CONTEST HOLY SHIT ANOTHER CONTEST!

The fine folks at LaLa Land Records not only put out amazing cinephile awesomeness on a regular basis, they're also willing to give away a frickin' awesome prize pack for you Summer Geek Guide readers! Ain't that nice of 'em? So, one very lucky audio enthusiast will win a big honking box of film and TV music. The prize pack includes that mega Superman: The Animated Series set, The Peacemaker ST, Son of Batman ST and that amazing-looking Empire of the Sun ST. The contest is open to anybody in the world and to enter all I need is for you to email this address with the headline LALA LAND IS LOLO LOVELY! and be sure include your mailing address should you win. Don't forget that part because if I randomly pick you and you don't include an address I'll go on to another random person. I'll be picking a winner sometime between now and Sunday, July 22nd at Noon CST. Good luck!
RICH STUFF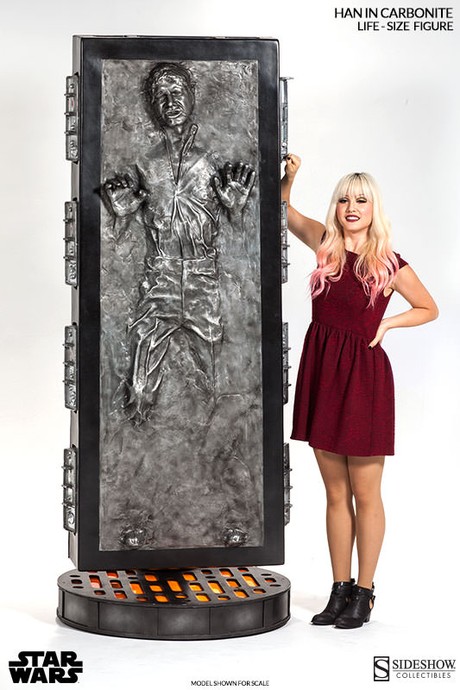 PRE-ORDER, October 2014! I had a bear of a time finding anything worthy of the usual RICH STUFF closer, but damn it you can't go wrong with a giant Han Solo In Carbonite statue that costs as much as a quality used car! Sideshow have outdone themselves with this one and it certainly fit this category. I expect the shipping on this bad boy to be as much as my monthly mortgage payment. For that kind of money, I really hope Sideshow sends out someone dressed as Boba Fett to delivery it to your house... $6999.00.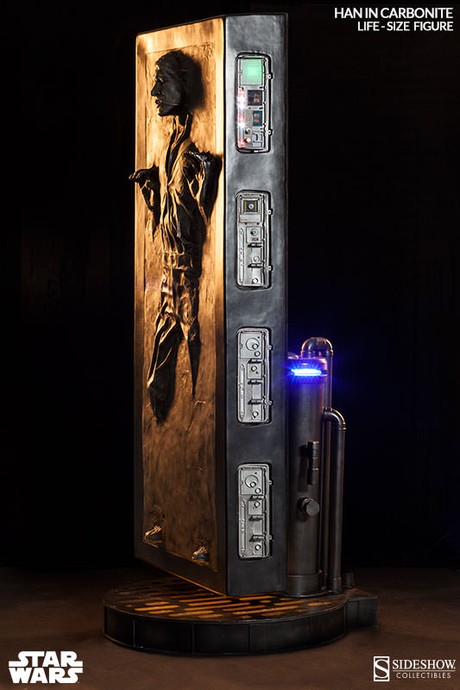 Aaaaannnddd that about does it for this inaugural Summer Geek Guide. Hope you guys like it and found some fun shit to play with this summer. Good luck to those who entered any of the contests included in the guide and happy summer to everybody!
CLICK HERE TO VIEW PART 1 OF THE SUMMER GEEK GUIDE COVERING BLUS/DVDS, ART and GEEK APPAREL!
CLICK HERE TO VIEW PART 2 OF THE SUMMER GEEK GUIDE COVERING BOOKS and VIDEO GAMES!
-Eric Vespe
"Quint"
quint@aintitcool.com
Follow Me On Twitter