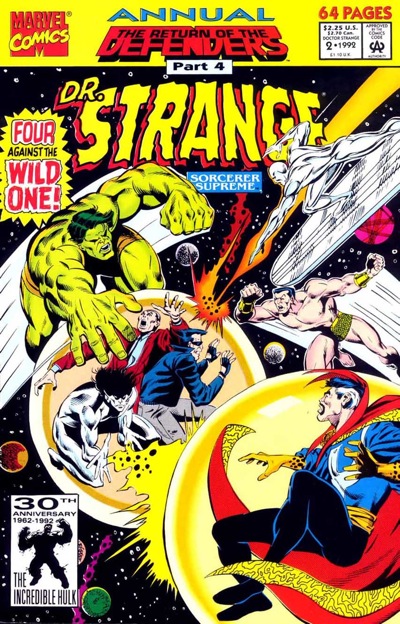 Jeremy here...
Ever since Marvel Studios hired Scott Derrickson to direct their big-screen rendition of DOCTOR STRANGE, I've been wondering if they're going to stick with the screenplay turned in several years ago by Thomas Dean Donnelly and Joshua Oppenheimer. As of today, I shall wonder no more!
According to Deadline, Jon Spaihts is in talks to write the screenplay, and, from what I've heard, it will likely be a page-one rewrite (i.e. Donnelly and Oppenheimer's draft is basically out the window - and I'm not about to work through the WGA arbitration process to figure out if they'll still get credit). Spaihts catches a lot of shit for being one of the credited writers on PROMETHEUS, but his draft was much better than what ended up on the screen. And I'll say it until it's up in front of cameras, but his PASSENGERS is one of the great unmade screenplays kicking around Hollywood (it came close to production with Keanu Reeves and Reese Witherspoon starring, but it appears to be in a holding pattern right now).
I was told a while back that Marvel was generally pleased with the Donnelly/Oppenheimer draft, but they also loved Edgar Wright and Joe Cornish's script for ANT-MAN once upon a time. They's some fickle folk out there in Manhattan Beach.
Fleming also adds that Jared Leto is suddenly in the running with Benedict Cumberbatch and Tom Hardy for the lead role, which is weird because Leto's name has been out there for months in connection to the part. Try to keep up, Mikey.