Hey Yo, Draven here.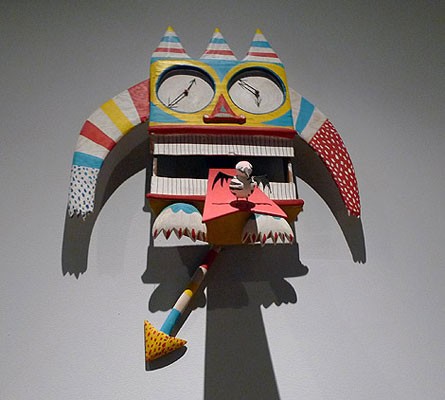 Here is something cool for the Tim Burton fans out there. In 1982, Burton directed an adaptation of HANSEL AND GRETEL for Disney that aired on Halloween night on the Disney Channel. It featured an all-Japanese cast (Burton was apparently obsessed with Japanese culture at this time and it definitely shows), Japanese toys, kung fu fights, and apparently paid homage to the original GODZILLA film.
This was all made on a budget of $116,000 and obviously was not what Disney thought they were getting when they gave Burton the money to make the film. It never screened on television again, and only screened a few times as part of a traveling Burton exhibit by The Museum of Modern Art.
Thankfully, we live in an age where nothing is truly lost, (except THE DAY THE CLOWN CRIED) and the film has been found and uploaded to YouTube for all of us to enjoy. Trust me, it is even more bizarre than it sounds and is a nice piece of film history.
Thanks to Pajiba for pointing it out, and thank you to YouTube user, unclesporkums for uploading this bit of insanity:

Hard to believe that this guy was just seven years away from making a big budget BATMAN film.
Follow me on Twitter here!