Here's a look at the two not-at-all-bad poster(s) for DRACULA UNTOLD.
If I understand correctly, this one merges historical 'facts' about Dracula inspiration "Vlad the Impaler" with a dose of fantasy to create a unique perspective on the Dracula mythos.
The film stars Luke Evans (FAST SIX) and Dominic Cooper (Howard Stark in CAPTAIN AMERICA: THE FIRST AVENGER and apparently in the AGENT CARTER spin-off series) and is due on screens October 17.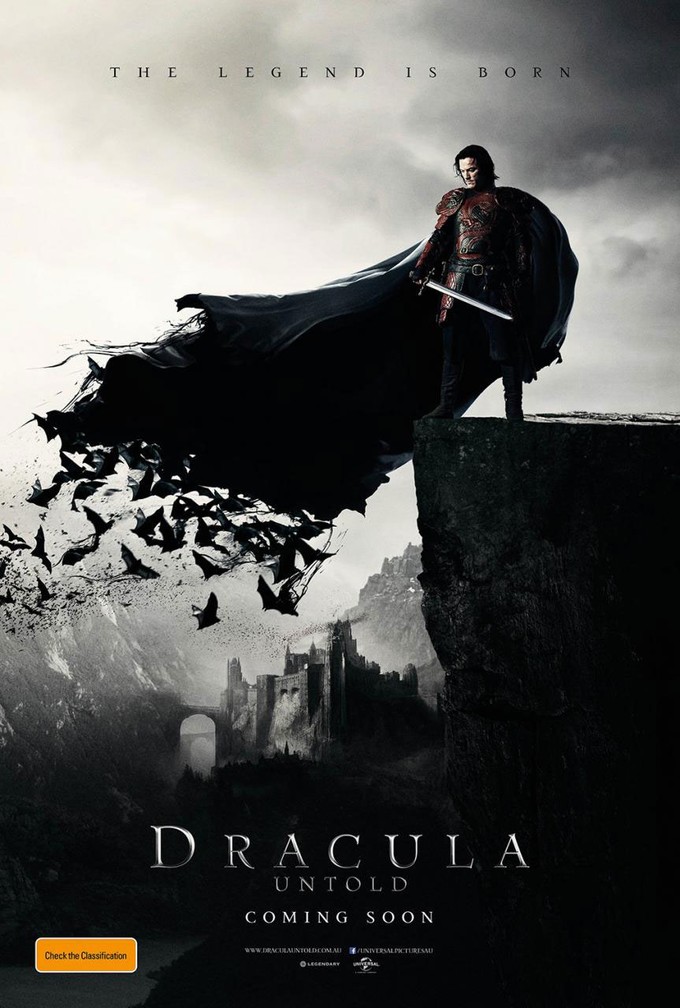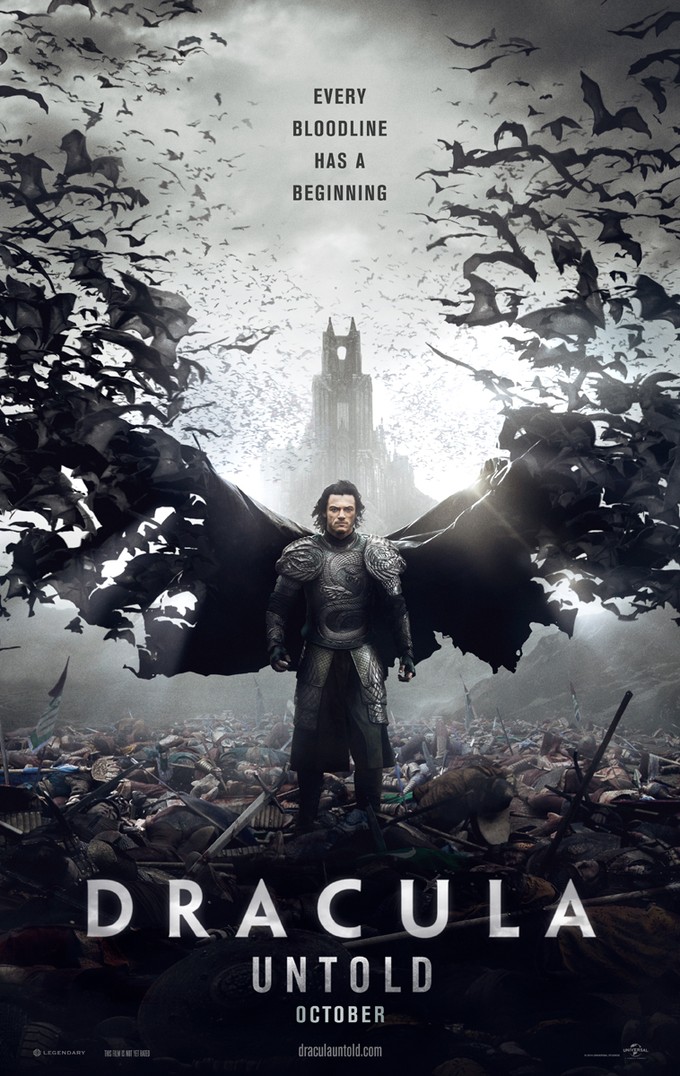 For anyone interested, seems researchers believe they may've recently located real Vlad's actual burial place. Details HERE. I'd take it with a grain of salt at the moment, though...
—————
Glen Oliver
"Merrick"
- e-mail
- Twitter