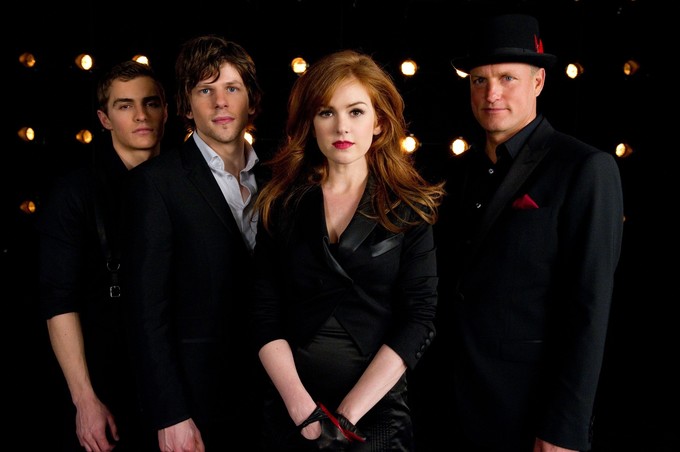 We knew that Lionsgate was planning a sequel to their hit NOW YOU SEE ME, but it was uncertain whether Louis Leterrier would return to the director's chair, or whether the studio would pull a TRANSPORTER/CLASH OF THE TITANS and sub him out for another director. Seems that the latter's what's happening, as they've tapped Jon M. Chu to direct the follow-up to their surprise international hit.
Chu is known for his STEP UP entries, his Justin Bieber concert films/documentaries, and G.I. JOE: RETALIATION. He just wrapped his JEM AND THE HOLOGRAMS passion project in L.A., and now he's going back to his prior gig of sequelizing other people's movies.
The main cast, sans Morgan Freeman, Michael Caine, and Melanie Laurent, is set to reprise their respective roles, and I'd expect at least one or two new big-name actors/actresses to join the roster before shooting gets going.
I thought the first two-thirds of NOW YOU SEE ME were entertaining, fun, and just unpredictable enough, but the climax devolved into over-sentimentality and a couple of hugely disappointing plot contrivances. If Chu can pull that shit in, and focus on what worked the first time around (namely the cast's chemistry and the magic-accented action scenes), then this could easily be the uber-rare sequel that surpasses the original.
Or it could be RED 2.
-Vincent Kim-Zahedi
"Papa Vinyard"
vincentzahedi@gmail.com
Follow Me On Twitter