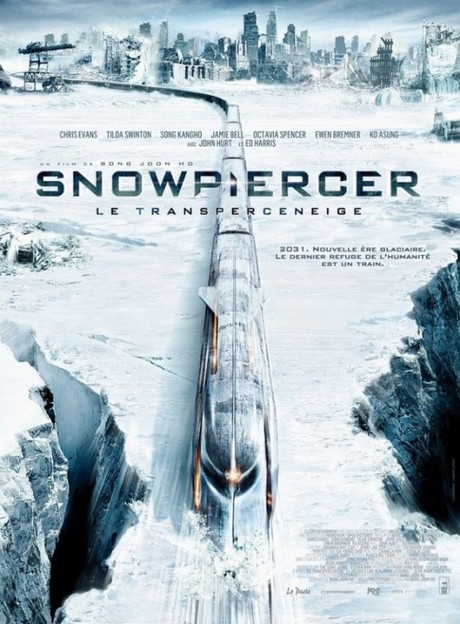 Ahoy, squirts! Quint here. On Saturday, June 21st I'm going to be on a train with director Bong Joon Ho (The Host) and a bunch of nerds on the way to see a sneak peak of his post-apocalyptic flick SNOWPIERCER. Maybe you'll be one of the nerds, too, if you're lucky and have the gumption to enter this here contest.
Than plan has us boarding a train in Cedar Park and heading up to Burnet where we'll actually watch the movie... Gotta love these awesome Drafthouse events.
The Alamo is allowing me to give a pair of tickets to two winners (that's 2 tickets per winner) for this epic adventure. All you have to do is pinky swear you're in the Austin area or willing to travel in and will for sure step onto that train. Oh, and email me at this email address with your name, the name of your guest, what post-apocalyptic story/movie/video game has laid the groundwork for your own wasteland plans and what those plans are. Use the subject line "Capital Wasteland" to make sure I don't lose your entry.
If you don't want to jump through hoops, there are still a few seats left. Make sure to go to the Alamo's event page for more info and/or to buy tickets.
You have until Sunday evening at 10pm CST to send me an email. I'll pick my favorite post-apocalyptic plans and voila! We'll have the winners!
Sounds good? Sounds good. Let's do this!
-Eric Vespe
"Quint"
quint@aintitcool.com
Follow Me On Twitter