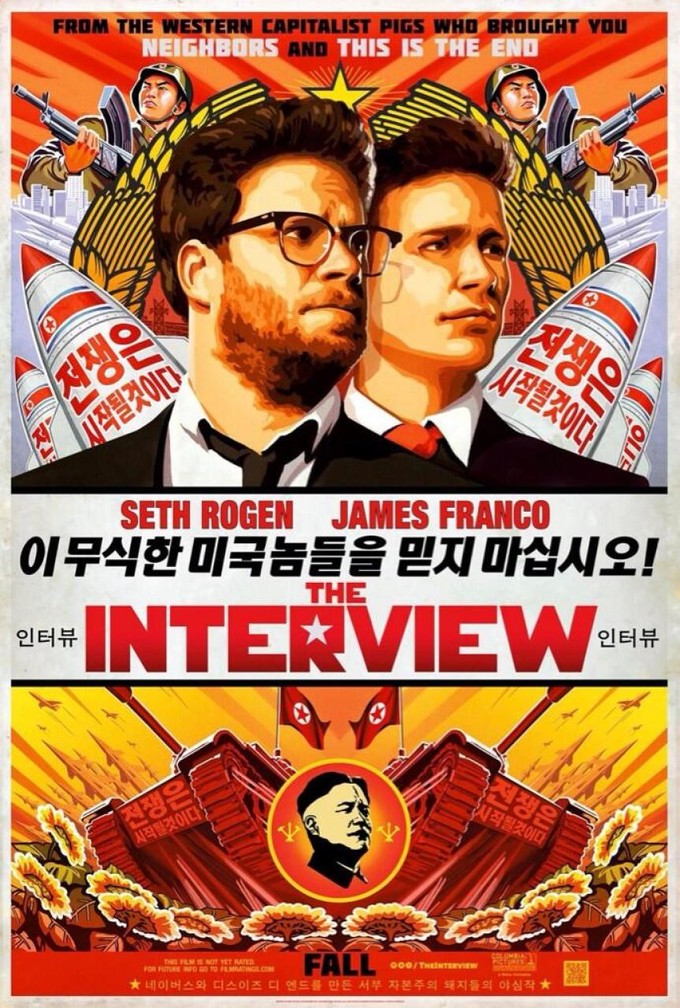 I have to agree with Drew McWeeny…this may very well be the best poster we'll see this year.
For those who don't know, Franco and Rogen are playing a talk-show host and his producer, respectively, who get involved in a plot to assassinate the dictator of North Korea. Rogen and Evan Goldberg have written and directed, making this their follow-up to THIS IS THE END.
Yeah…you wanna see this movie.
Expect the trailer in a day or two, in anticipation of its theatrical debut with 22 JUMP STREET this weekend.
THE INTERVIEW is conducted on October 10th.
-Vincent Kim-Zahedi
"Papa Vinyard"
vincentzahedi@gmail.com
Follow Me On Twitter