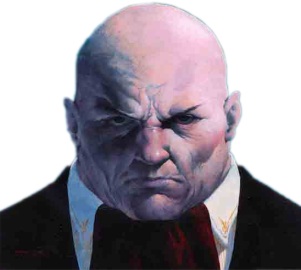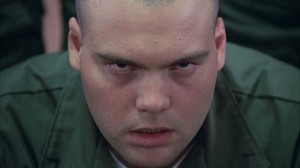 The great Vincent D'Onofrio will play crime lord Wilson "Kingpin" Fisk in Netflix's new "Daredevil" series, which will share its universe with "Agent of SHIELD," "Thor," "Iron Man," "The Avengers," "Luke Cage," "Agent Carter," "Ant-Man," etc. etc. etc.
Fisk, a genius and martial arts expert in the comic books, was played by "The Green Mile's" Michael Clarke Duncan in the 2003 "Daredevil" movie starring Ben Affleck.
A creation of Stan Lee and John Romita Sr., Fisk made his comics debut in 1967's The Amazing Spider-Man #50. The print version of Fisk is a member of HYDRA. He likes to fight Spidey and Daredevil and The Punisher.
D'Onofrio spent many seasons on "Law & Order: Criminal Intent," but he's also got a lenghty big-screen resume that includes "Full Metal Jacket," "Mystic Pizza," "Men in Black" and "The Salton Sea."
The new "Daredevil" series is being overseen by a pair of former "Buffy the Vampire Slayer" writers: Drew Goddard ("Lost," "Firefly," "Cabin in the Woods") and Steven S. DeKnight ("Spartacus: Blood and Sand").