Hey guys! Horrorella here..
The first (probably of many) character posters has hit (thanks to Fandango). It features the badass team of Rocket Raccoon (voiced by Bradley Cooper) and Groot (voiced by Vin Diesel).
The film will be sporting a cast of characters not widely-known outside of established Marvel fans, so I'm glad that Marvel and Disney made the ballsy choice to first showcase the two characters that audiences probably won't know what to do with and will also be the most curious about.
We'll get more posters showcasing more members of the team in the coming days, but for now, feast your eyes on Rocket and Groot!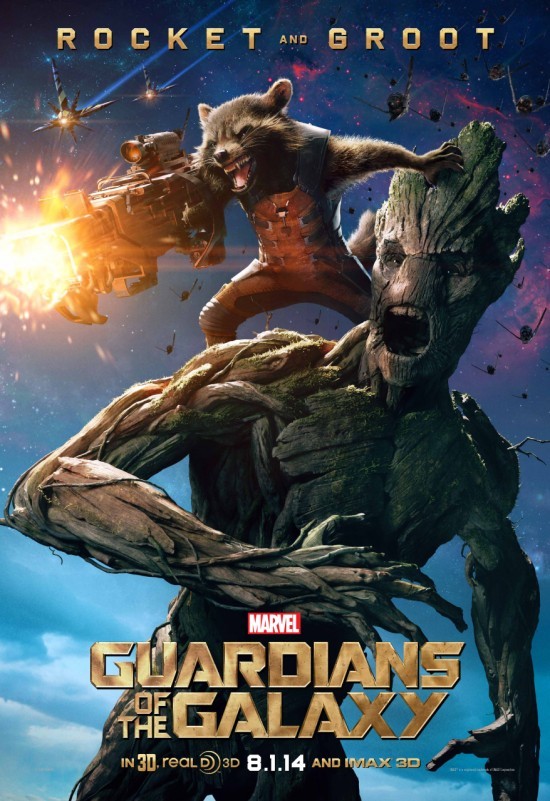 Seriously - would you mess with these guys?
GUARDIANS OF THE GALAXY opens August 1st. I can't wait!