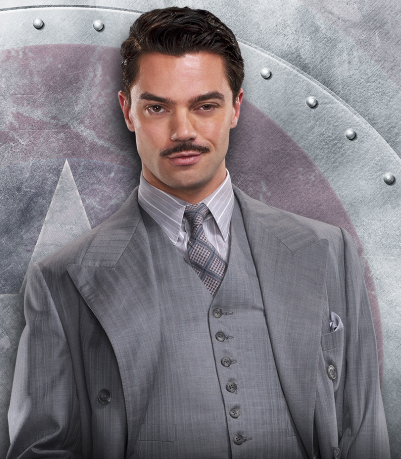 Genius industrialist Howard Stark was played by Gerald Sanders in "Iron Man," John Slattery in "Iron Man 2" and Dominic Cooper in "Captain America," but it looks like Cooper will be joining "First Avenger" co-star Hayley Atwell in ABC's "Agent Carter."
ABC has not yet announced Cooper's casting, but Atwell spilled the beans while promoting her new play "The Pride" in London.
"Carter," set in 1946 and in the same universe as "Agents of SHIELD," Netflix's upcoming "Daredevil," "Iron Fist," "Luke Cage," "Jessica Jones," and "Defenders" series and the "Iron Man," "Thor," "Hulk, "Captain America," "Guardians of the Galaxy," "Ant-Man," "Doctor Strange" and "Avengers" movies, will take over the Tuesday "SHIELD" timeslot at midseason.
Cooper already reprised his Stark role in the "Agent Carter" short film that accompanied last year's "Iron Man Three" Blu-ray release and served as pilot for the new series. Cooper's other credits include the title role in the BBC miniseres "Fleming" as well as the 2014 Aaron Paul vehicle "Need For Speed."
Find all of the Daily Telegraph's story on the matter here.