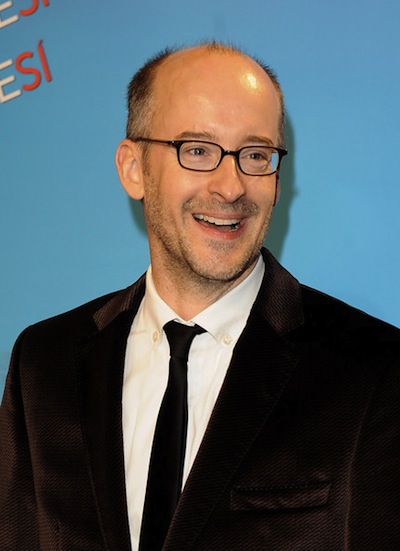 Jeremy here...
This is a fairly surprising turn of events. Two weeks after director Edgar Wright stepped away from ANT-MAN due to displeasure with an in-house Marvel rewrite of the script he co-wrote with Joe Cornish, the studio has finally found a couple of fellas to get the film back on track. As far as I'm concerned, this is the best possible outcome.
Marvel has issued a brief press release naming Peyton Reed as the director of ANT-MAN. They've also announced that Adam McKay be "contributing" to the screenplay - which, in its current state, has been called "unsalvageable" by those who've read it. With Marvel locked into that July 17, 2015 release date, and the production getting ready to go in Atlanta, there's not a lot of time to un-fuck this script, but these are two extremely smart and talented fellas. Best of all, they are both no-bullshit geeks; they know their Stan Lee and Jack Kirby, and they've both tried to make comic book movies before (Reed with FANTASTIC FOUR and McKay with an adaptation of Garth Ennis's THE BOYS). They're finally getting their opportunity, and I know Reed in particular will do everything he can to honor Wright's vision while bringing his own wit and visual flair to the material.
I've been tough on Marvel since Wright's departure, but these hires suggest that they're aware they can't just hire some random director to stand around and let the actors improv funny stuff over the lame comedic bits in the script. They got a great filmmaker and one of the best comedy writers working today. Let this be the beginning of something good.