Hey Yo, Draven here.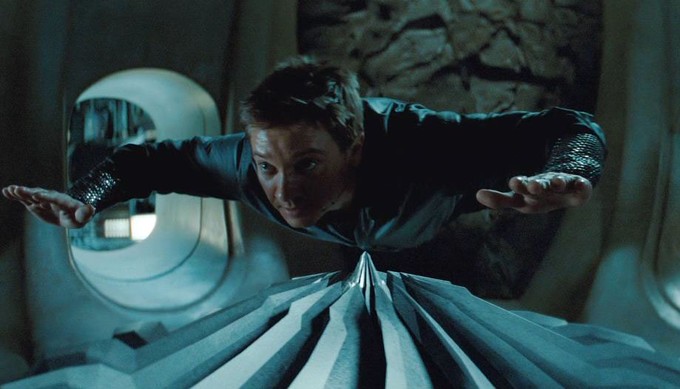 In a new interview with Yahoo, Jeremy Renner has finally confirmed that he will indeed be back for the fifth installment in the MISSION: IMPOSSIBLE franchise (as he was being asked about the possibility of starring in a season of TRUE DETECTIVE):
"It's kind of unlikely (starring in TRUE DETECTIVE). In fact, I'm kind of strapped time-wise doing Avengers 2, and Mission: Impossible 5 is rearing its head, and then they want to do another Bourne movie. It's unlikely I can find the time right now. And that's all right. It's just really high-class problems - pretty awesome to have. Even if I really wanted to do it, which I don't, I couldn't."
This isn't a big surprise, as GHOST PROTOCOL proved to be both a commercial (almost $700 million worldwide) and critical high-point for the franchise. Still, it is nice to finally have it confirmed.
Christopher McQuarrie's MISSION IMPOSSIBLE 5 is scheduled to open Christmas 2015.
Follow me on Twitter here!