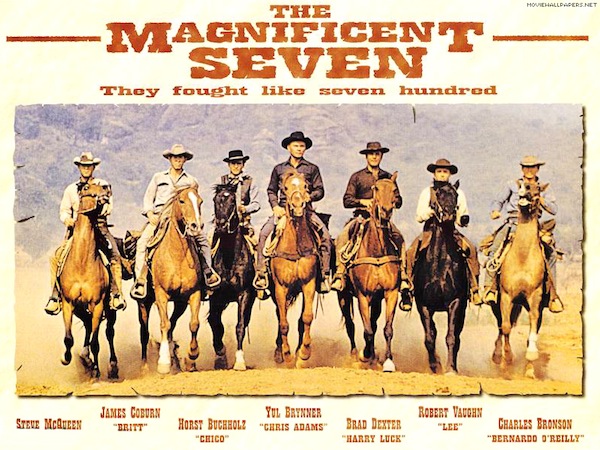 Jeremy here...
If you're going to remake a Hollywood classic, you can't choose a more bulletproof property than THE MAGNIFICENT SEVEN, which was itself a remake of Akira Kurosawa's masterpiece SEVEN SAMURAI. There have been so many different variations on this formula over the years (from BATTLE BEYOND THE STARS to A BUG'S LIFE), no one's going to get up in arms if you give this story another go. So I'm totally cool with Variety's report - which confirms an earlier rumor floated by Schmoes Know - that Denzel Washington and director Antoine Fuqua are in talks to revisit John Sturges's 1960 western.
TRUE DETECTIVE creator Nic Pizzolatto got first crack at the screenplay, which is now being rewritten by John Lee Hancock. There's no word as to whether this will be a western or a modern take. I'd be fine with either.
Coincidentally, I hear Spike Lee's been talking up a remake of THE DIRTY DOZEN for over a year or so that would also star Washington. I've no idea if THE MAGNIFICENT SEVEN moving forward hurts or helps Lee's cause.