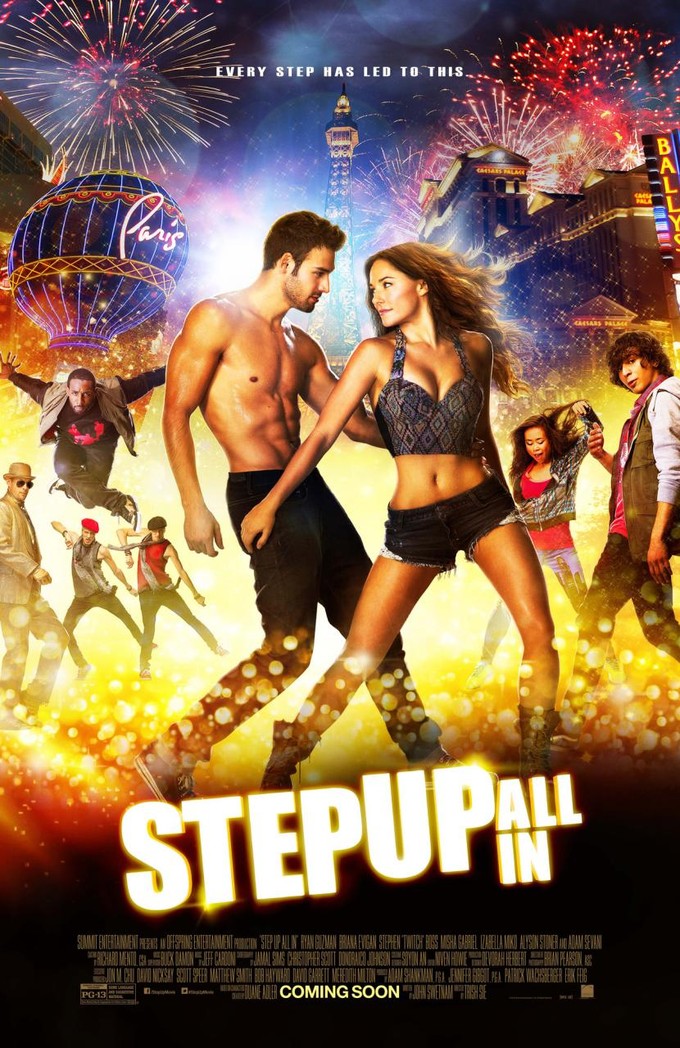 Here's a new trailer for STEP UP ALL IN, the fifth entry in the franchise which unites personalities from previous installments for one big uber competition.
The picture releases August 8 and ha someone nicknamed 'tWitch' in it.
I'll confess to never having seen one of these films all the way through, but I do like many elements of the aesthetics in this trailer.
—————
Glen Oliver
"Merrick"
- e-mail
- Twitter