Movie News
Did DAWN OF THE PLANET OF THE APES Just Win "The Awesomest Movie Poster In A Long While" Award??
Whether or not the movie is any good (and I strongly suspect it will be rather great), this poster damn near justifies the existence of the entire project.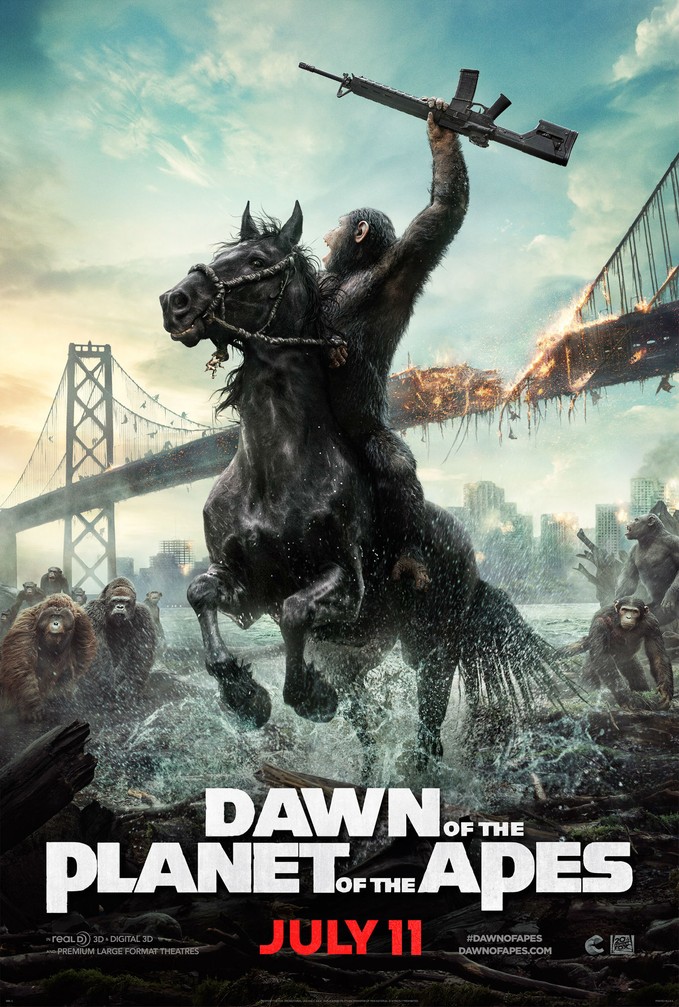 '
The image comes to us via IGN, where you can find a substantially EMBIGGENABLE version.
—————
Glen Oliver
"Merrick"
- e-mail
- Twitter