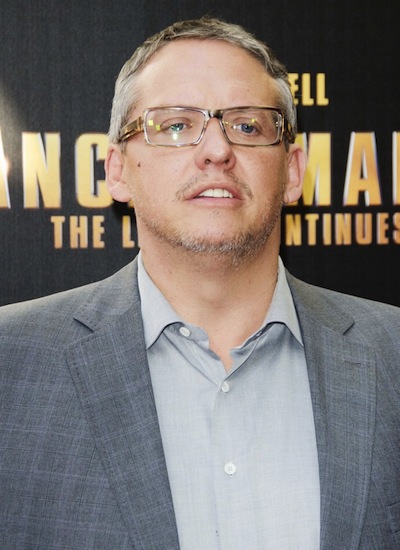 Jeremy here...
That deescalated quickly.
Last night, we broke the news that Adam McKay was in talks to replace Edgar Wright as director of Marvel's ANT-MAN. This morning, The Wrap has learned that Adam McKay is no longer in talks to replace Edgar Wright as director of Marvel's ANT-MAN. What happened? A night's sleep and a change of heart, evidently.
I was told that McKay's camp was well aware of Marvel's frugal reputation, but maybe they got low-balled to an insulting degree. It's also possible McKay got a look at the screenplay, which, after Marvel's in-house rewrite (i.e. the draft that chased Wright off the film), is currently in awful shape (several sources have called it "unsalvageable"). Prep time will be minimal (Marvel is sticking to its July 15, 2015 release date), so there's only so much patch-up work that can be done prior to the commencement of principal photography.
Now that McKay's out, it's down to Rawson Marshall Thurber and Ruben Fleischer. The Wrap believes Thurber is the frontrunner, but, as I noted yesterday, he's in high demand after the success of last year's WE'RE THE MILLERS - i.e. he could probably get paid more money to take on a project that isn't in disarray at the moment. As for Fleischer, he's reportedly in the mix for GHOSTBUSTERS 3, which suddenly looks like a much more attractive job. In any event, expect Marvel to make another offer shortly, as this sucker's got to get rolling posthaste.
Marvel has yet to comment on the ANT-MAN director search, but McKay tweeted the following today:
And yes, met w/Marvel. Kirby & Lee r my Lennon Mccartney so it was awesome. But have other projects I'm committed to. Not sure it can work.

— Adam McKay (@GhostPanther) May 31, 2014