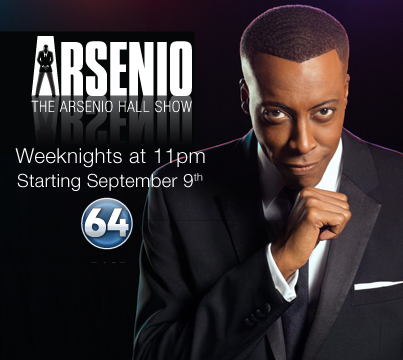 Arsenio Hall's new talk show won't be back next autumn, but at least he outlasted Jay Leno this time around!
The cancellation is particularly newsworthy because CBS' syndication arm announced in February that the chat fest would be back for a second season.
In the key 18-49 demo, Hall's show has been pulling 0.3s, which is roughly what Fox News' "The O'Reilly Factor" and E!'s just-cancelled "Chelsea Lately" pull. TBS' "Conan," renewed through 2018, tends to hover around 0.4. Letterman is pulling 0.5. Kimmel 0.6. Seth Meyers 0.6. Fallon is pulling north of 1.2. SNL, the true king of late night, fluctuated between 1.8 and a couple of 3.0s this past season.
As ratings plummeted, affiliates began giving "Aresenio" later, less desirable timeslots.
The first syndicated "Arsenio Hall Show" ran five long years, from 1989 to 1994.
Find all of Deadline's exclusive on the matter here.