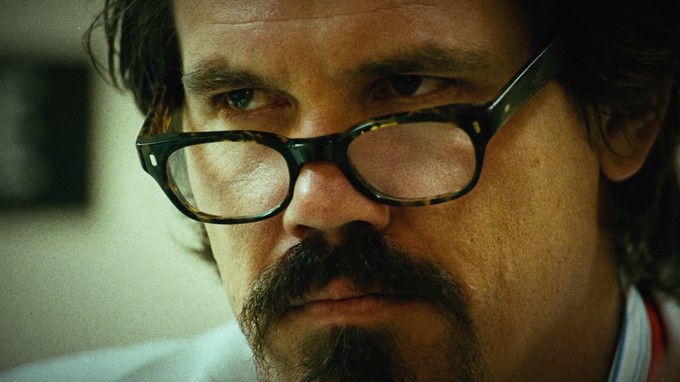 I have to give credit to Latino Review. They were the first ones to relay the details of Edgar Wright's departure from ANT-MAN, they uncovered the casting of Charlie Cox as DAREDEVIL, and now, they broke news that fans have been wondering about since the end of THE AVENGERS two years ago…who will play Thanos, the Mad Titan, the seeker of the Infinity Gauntlet, and the lover of Death herself:
JOSH BROLIN!
LR broke the story, which was then confirmed by Variety, that Thanos has a sizable part in the third act of GUARDIANS OF THE GALAXY, and that Brolin will be the one voicing the legendary villain who's been pulling the strings of lesser villains thus far in the MCU.
Apparently, Brolin's work will be limited to voice work this time around, as I'm sure the VFX for GUARDIANS are all-but-finished at this point, but it's all but assumed that Thanos' presence in the MCU is only going to get beefed up from here on out, so it's very possible that the actor's involvement will be beefed up in films to come. We saw Vin Diesel prepping for his Groot mo-cap on stilts, so I'm thinking when it's time for Thanos to come center stage, Thanos is going to physically resemble Brolin more than he does already.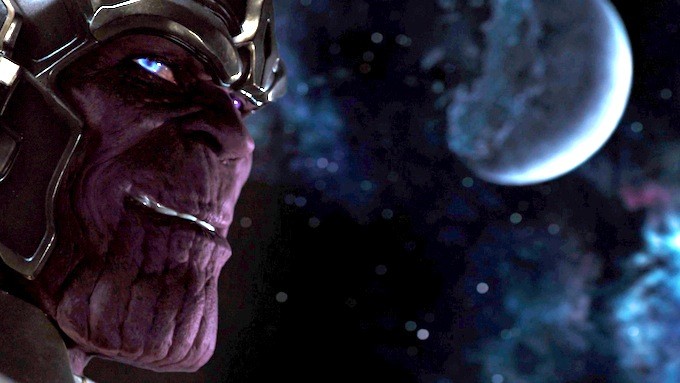 Even though he's been the one coveting the respective MacGuffins of various Marvel films since THOR, don't expect him to pop up in AGE OF ULTRON next summer. He's not going to be front-and-center as the main MCU villain until probably AVENGERS 3, which won't come out until probably 2018 or so, but don't be surprised if he pops up here and there in the interim Phase Three flicks.
Brolin, like Downey, pulled off a great comeback with NO COUNTRY FOR OLD MEN, which he's followed up with an Oscar-nominated role in MILK, really strong appearances in flicks like W., TRUE GRIT, and MEN IN BLACK 3, and being the lone unanimously-approved element of Spike Lee's OLDBOY remake. One shouldn't hold his JONAH HEX infamy against him; I have all the faith in the world that he'll acquit himself to the MCU nicely, and use that low-key, gravelly voice of his to optimal effect.
GUARDIANS OF THE GALAXY shows you its a-holes on August 1st.
-Vincent Kim-Zahedi
"Papa Vinyard"
vincentzahedi@gmail.com
Follow Me On Twitter