Movie News
Looks Like We're Getting A CLIFFHANGER Remake...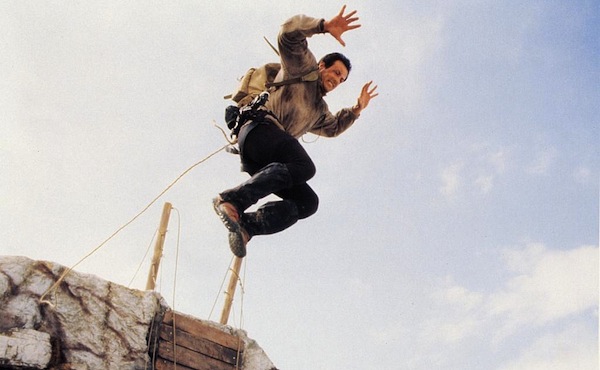 Jeremy here...
Renny Harlin's CLIFFHANGER wasn't a particularly huge hit when released theatrically in May of 1993, but it's become something of a cable mainstay over the years, so I guess it's remake fodder. According to Deadline, producer Neal Moritz and StudioCanal are moving forward on a new version of the mountain climbing thriller that briefly got Sylvester Stallone's career back on track after a series of missteps (ROCKY V, OSCAR and STOP! OR MY MOM WILL SHOOT). Up-and-coming screenwriter Joe Gazzam will take first crack at the script.
I've always enjoyed CLIFFHANGER as a solid, stunt-heavy action flick (the crazy plane-to-plane transfer in the first act is practical), but it could never live up to its original theatrical trailer, which is still one of the best pieces of movie marketing I've ever seen.