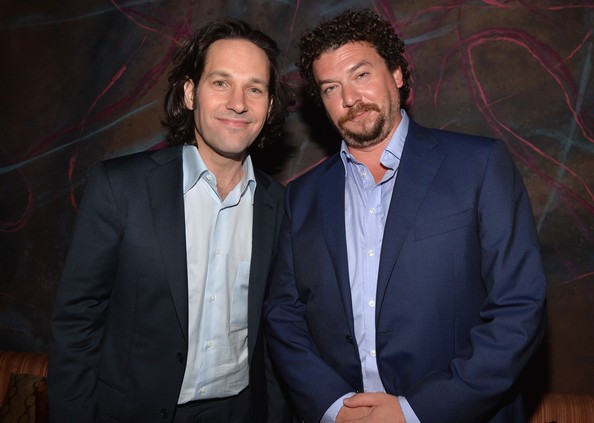 Seth Rogen and Evan Goldberg's animated SAUSAGE PARTY has just added three big names to its already-stellar voice cast.
Paul Rudd, Danny McBride, and Anders Holm have signed on to the "groceries-gone-wild" Sony flick that will come out in the summer of 2016.
We don't what roles who they, or the extended cast (including Rogen, James Franco, Jonah Hill, Edward Norton, Salma Hayek, Kristen Wiig, Michael Cera, Craig Robinson, Bill Hader, Nick Kroll, and David Krumholtz) will be playing, but we do know that Rogen, Franco, Hill, Cera, and Krumholtz will be featured as the leads.
Rudd and McBride are two of my favorite talents out of this Apatow troupe, and their respective appearances in THIS IS THE END were highlights of that star-studded comedy. Hopefully, their roles amount to more than voice cameos as two cans of Chef Boyardee or something.
As for Holm, I'm not a big WORKAHOLICS fan, and outside the show I've only been exposed to Adam Devine, but I'm glad they're incorporating at least one person outside of their usual crew (like Emma Watson in THIS IS THE END).
This is one of the most promising, original ideas to come out of the Rogen/Goldberg wheelhouse in quite some time, and I'm a huge fan of bizarro R-rated animation, so I'm hoping that those two and directors Conrad Vernon and Greg Tiernon can bring something that's worth more than just a bunch of laughs and familiar voice actors.
SAUSAGE PARTY begins on June 3rd, 2016.
-Vincent Kim-Zahedi
"Papa Vinyard"
vincentzahedi@gmail.com
Follow Me On Twitter