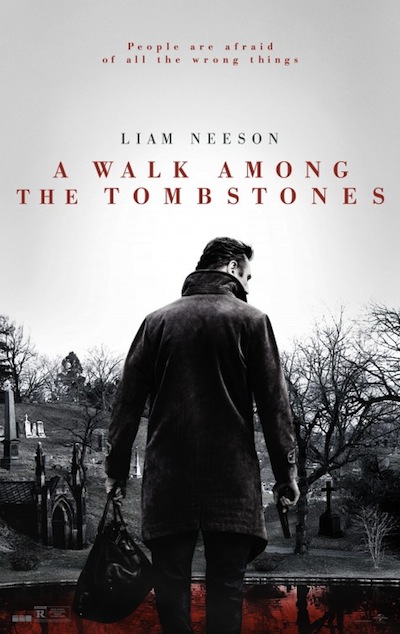 Jeremy here...
Scott Frank's adaptation of Lawrence Block's A WALK AMONG THE TOMBSTONES was one of Hollywood's great unmade screenplays until last year, when Frank decided to stop waiting for someone else to direct it and took on the job himself. In 2002, the film would've starred Harrison Ford as Block's unlicensed private detective Matthew Scudder. In 2014, it's Liam Neeson, and, unsurprisingly, the role fits him like a goddamn glove.
Check out the trailer...
This is the first big-screen go-round for Scudder since Hal Ashby's 8 MILLION WAYS TO DIE. That film had all kinds of issues before it was taken away from Ashby. As a longtime fan of Block's novels, this appears to be the genuine fucking article. I cannot wait until September.