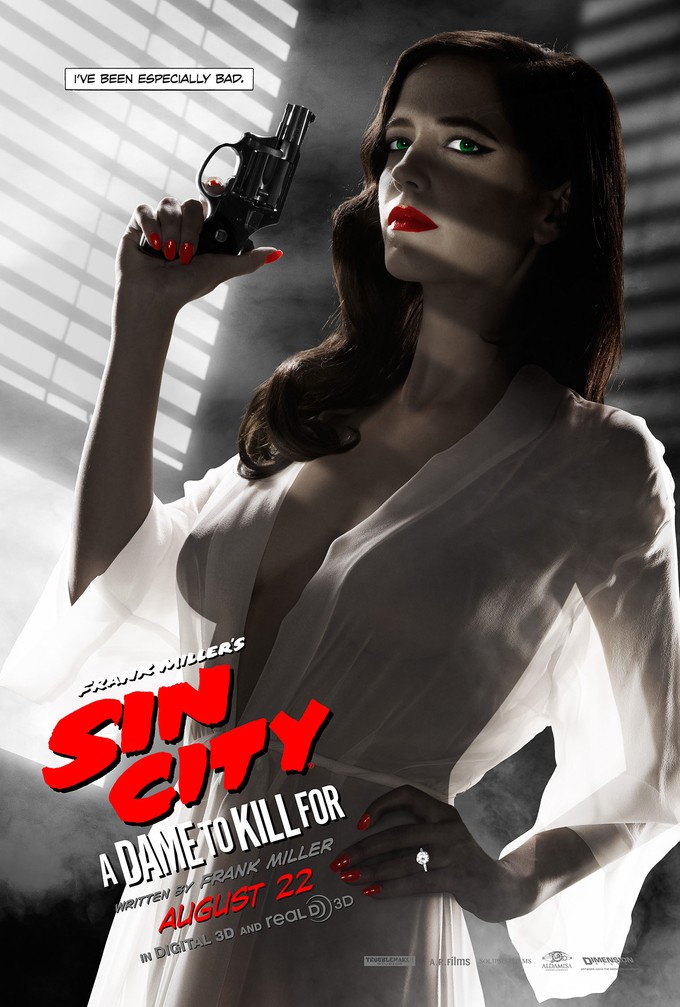 Thank god for the MPAA.
I mean imagine if kids saw this poster in theaters. Forget about the scantily clad girl with the sexy makeup and the cocked .38 special in her hand. That's nothing. Kids get worse than that on the artwork on their Black Widow-themes WINTER SOLDIER lunchbox.
But the nudity…namely, the "curve of under breast and dark nipple/areola circle visible through sheer gown," that the MPAA objected to according to The New York Post…I mean shudder.
Think about what a vaguely exposed nipple could do to kids? It's not like their female pop superstars galavant wildly in various forms of undress, from thonged booties to nipple pasties to simply hanging out on beaches topless. Or that the kids themselves may have suckled on breasts just like that (just maybe not as perky and nice) as infants only a few years earlier. Everybody knows all the kids are on formula nowadays, right?
Well, it's a shame that our inconsistent effort to keep pop culture safe and Christian kept this one-sheet out of theaters, 'cause it's a great intro to Eva Green's Ava Lord in Rodriguez and Frank Miller's SIN CITY: A DAME TO KILL FOR. The use of color is great, the imagery is quintessential Miller, and Green…well, as we all saw in DARK SHADOWS and 300: RISE OF AN EMPIRE, Green's got a knack for this sort of femme fatale thing. I was bummed when Rodriguez/Miller couldn't lock down Angelina Jolie (and later Rachel Weisz) for the role she was sort of born for, but I have no doubt Green is going to make this character her own, and send Dwight (and us, by extention) through the ringer with ample style and sexiness.
Just getting more excited for this as the days go by. My birthday's 4 days earlier, on the 18th, and this seems like it'll be a right-on present from the movie gods!
SIN CITY: A DAME TO KILL FOR will hopefully be especially good on August 22nd.
-Vincent Kim-Zahedi
"Papa Vinyard"
vincentzahedi@gmail.com
Follow Me On Twitter