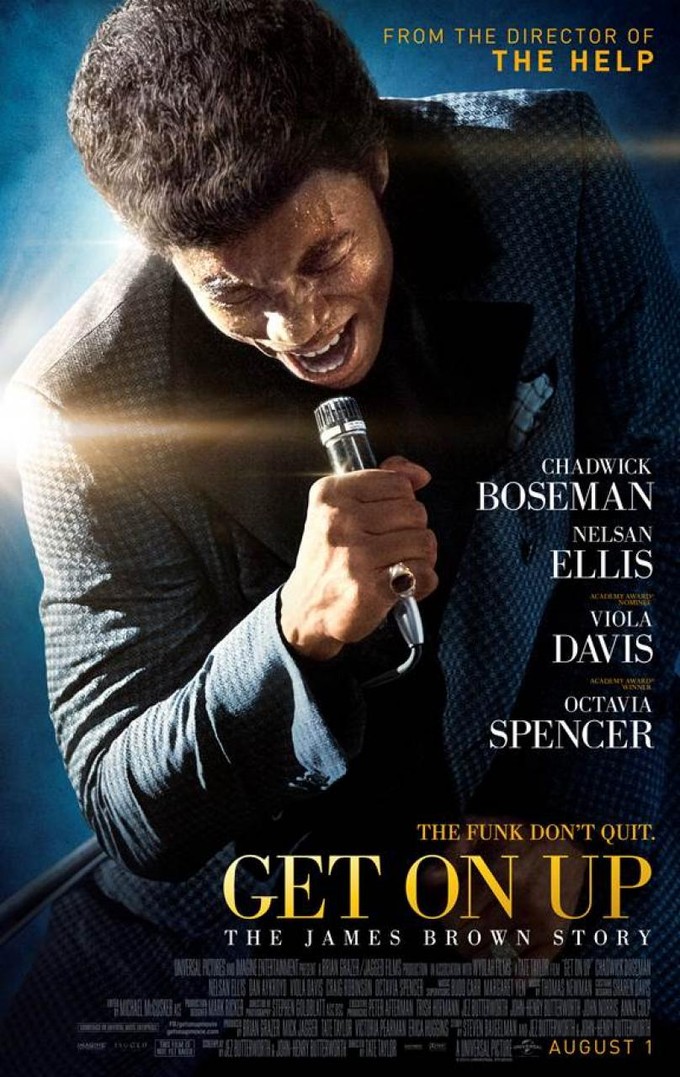 Here's a trailer for GET ON UP - a pornishly titled James Brown biopic (the title itself partially derives from a lyric in one of Brown's songs - hearable below - as well as a line in this trailer).
This one's from director Tate Taylor (2011's THE HELP). Mick Jagger was a producer on the picture, which also features…Dan Aykroyd. The trailer comes to us via Yahoo Movies. I have no clue whether or not this film will be any good, although I suspect it will be interesting, but I rather like the poster's "The funk don't quit."tagline.
Look for GET ON UP theatrically in early August.
—————
Glen Oliver
"Merrick"
- e-mail
- Twitter