Hey guys! Horrorella here...
Details of Colin Trevorrow's JURASSIC WORLD are being kept tightly tightly under wraps, and rumors have been circulating like crazy. To date, we still don't know much about the production or what it will focus on, other than it will take place in a fully-functional Jurassice theme park. Trevorrow was kind enough to Tweet a photo from the set today, which gives the tiniest of hints as to what might be in store.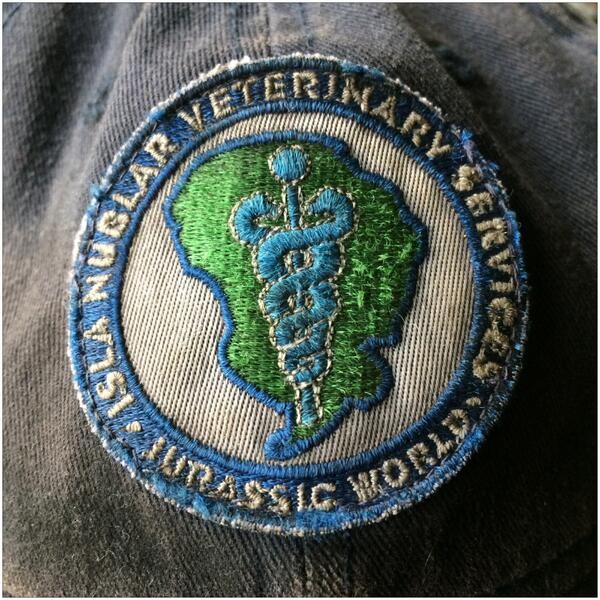 Here, we see a uniform patch for Isla Nublar Vetinary Services. Okay, so it's not terribly revealing - I would hope that in a functioning dinosaur theme park with live dinosaurs, they would have dino vets on staff - but DAMN that would be a cool job! You know, until you get eaten...
JURASSIC WORLD opens June 12, 2015.