MGM recently restored THE GOOD, THE BAD AND THE UGLY in 4K, and a week from today, they're re-releasing it on Blu-ray.
AICN is holding a couple of screenings related to this magnificent new restoration.

AUSTIN is getting only the 4K restoration of THE GOOD THE BAD AND THE UGLY in Austin, hosted by Harry, at Alamo Drafthouse Lakeline. We heavily encourage everyone spin up A FISTFUL OF DOLLAR and FOR A FEW DOLLARS MORE the night before. The show starts at 12:45pm on Sunday, June 1st.
HOUSTON is getting spoiled with a full MAN WITH NO NAME Trilogy screening, including the new 4K restoration of THE GOOD, THE BAD AND THE UGLY hosted by Alan/Nordling...for only $15. The whole thing starts at noon.
At both events, MGM & Fox Home Entertainment are providing giveaway copies of the new Blu-ray sets.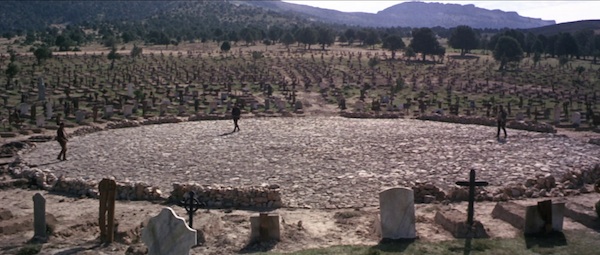 I'm really sorry that Austin isn't getting the whole trilogy marathon like Houston, but the Drafthouse here locally just didn't have the room, schedule-wise. The upside is that we still beat out Houston getting to see the 4K restoration of GBU first. By the time we get out, they'll be around halfway through the whole thing.
The site will be hosting repertory screenings like this one on a semi-regular basis. Attending this one helps nudge future screenings forward.
Hopefully, we can also do them in more markets sooner than later. The success of this one determines what we can risk putting on and how often, so go get you tickets now, Austin and Houston.
Moisés Chiullan / "Monty Cristo"
@moiseschiu
email

ESN - Podcasts About Storytelling