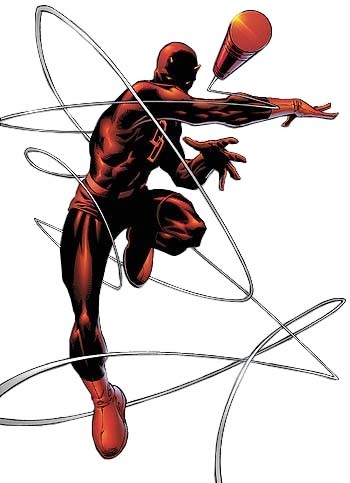 Drew Goddard, director and co-writer (with Joss Whedon) of the superb "Cabin in the Woods," has abandoned his post as Netflix's "Daredevil" showrunner after writing the first two episodes.
Taking over the show is "Spartacus" showrunner Steven S. DeKnight.
Like "Firefly" vet Goddard, "Dollhouse" vet DeKnight was a writer for Whedon's "Buffy The Vampire Slayer" and "Angel."
Following the phenomenal success of "The Avengers," Whedon was hired to oversee all Marvel Studios projects in cinemas and on television, and apparently one doesn't get to run a Marvel TV show unless one's spent some time in the writers' rooms of Whedon's old TV shows.
Jeff Bell, who served as showrunner for the last and best season of "Angel," co-runs Marvel's "Agents of SHIELD" with "Dr. Horrible/"Dollhouse" vets Maurissa Tancharoen and Jed Whedon.
Tara Butters & Michele Fazekas, both vets of Whedon's "Dollhouse," will serve as showrunners on Marvel's midseason period spy hourlong "Agent Carter."
DeKnight's other writing credits include "Undressed" and "Smallville."
Goddard is ditching "Daredevil" to write and direct another Marvel project, Sony's Spider-Man supervillain spinoff "The Sinister Six."
Netflix has four other series in the pipeline, based on Marvel characters Luke Cage, Jessica Jones, Iron Fist and The Defenders.