Hey guys! Horrorella here...

Ti West's new feature is ramping up for production. IN A VALLEY OF VIOLENCE already lists Ethan Hawke and John Travolta among its cast members, and has just added two more actors in the form of Karen Gillan (DOCTOR WHO, OCULUS, GUARDIANS OF THE GALAXY) and Taissa Farmiga (AMERICAN HORROR STORY, THE BLING RING).
The film is a revenge Western set in the 1890's, and will follow Paul (Hawke) a drifter bound for revenge after his best friend is murdered. Gillan and Farmiga will join the film in the roles of sisters/innkeepers who aid Paul on his quest.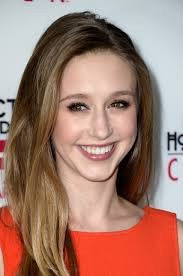 In addition to sporting an impressive cast, the film is an interesting next step for West, who has made a name for himself with a slew of incredible low-budget horror films, including HOUSE OF THE DEVIL, THE INNKEEPERS, and most recently, THE SACRAMENT, which is now playing VOD. West is a master at creating suspenseful stories driven by well-developed and interesting characters, and while IN A VALLEY OF VIOLENCE doesn't sound like it will necessarily be as horror-centered as his previous films, his brand of suspense could lend itself well to a revenge story.
What do you guys think?