Hey Yo, Draven here.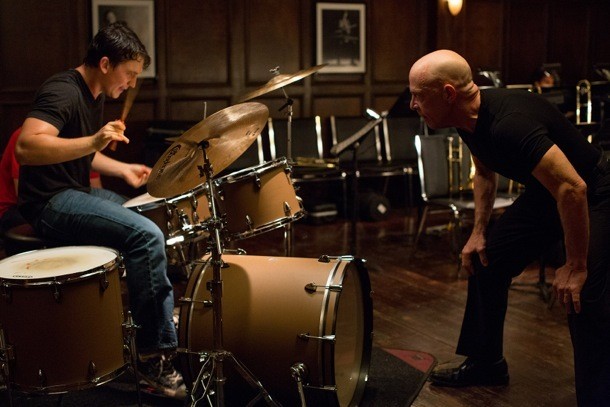 One of the most buzzed about films coming out of this year's Sundance Film Festival was WHIPLASH. Quint saw it and loved it and it picked up not just the Audience Award but the Grand Jury Prize as well. Sony quickly picked it up for distribution and is planning to release it this fall. With that, they have released the first clip from the film which gives us a taste of J.K. Simmons channeling his inner Bobby Knight as a music teacher. Check it out:

I played a lot of sports growing up and so I know and have experienced that very awkward feeling you get when you are being coached or instructed to do something very specifically in front of the rest of the team. Though you try as hard as you can to do it right, you just can't seem to get it perfect. It's a pressure that continues to mount as you continue to fail in front of everyone. That feeling is shitty enough, but then you add in the chair throw and the face slapping and it's unimaginable.
It's also a very hard feeling to pull off on screen, and this clip managed to do it in just under two minutes. WHIPLASH looks like it could be a sleeper hit of counter programming this fall. We should have a new trailer soon so stay tuned.
In the meantime, let us honor the original champion of chair throwing:
Follow me on Twitter here!